Collaboration in the workplace is no longer a 'nice to have'. Advances in technology has transformed the way businesses are expected to operate with clients wanting immediacy, smooth customer journeys and seamless communication.
This is highlighted even more when SME's reach a certain size or have employees in different locations. At this point, investing in new task management, communication & collaboration tools becomes an essential.
But collaboration in business isn't always as simple as you'd think. While the workplace has evolved, not everyone has embraced the changes. The result is employees using different devices, in different ways and with different methods of working.
Seven out of ten IT professionals cite collaboration as a major priority for business success. Fail to embrace the impact of collaboration and organisations risk being left behind to pick up the scraps from those that do.
So it's no surprise that the collaboration tool market is expected to be worth around £6.4 billion by 2020. But with so many available, how do you choose the one that's right for you?
Luckily, we've whittled the long list of those available down to 5 of those that work best in an SMB environment to help eliminate miscommunication in your business once and for all …
1. UNIFIED COMMUNICATIONS ANYWHERE (UCA)
UCA is a business-grade unified communications platform that brings together various collaboration tools including instant messaging, voice, video conferencing, mobile call recording and SMS into one platform. We developed UCA in partnership with Centile, to produce a unique, fully resilient and redundant communications platform that can be utilised globally.
UCA is known for its feature-rich offering and ability to deliver a seamless user experience across multiple devices and media types. Plus, soon to be released Version 10 will come with integration with additional collaboration tools like Microsoft Teams and other well-known third party apps.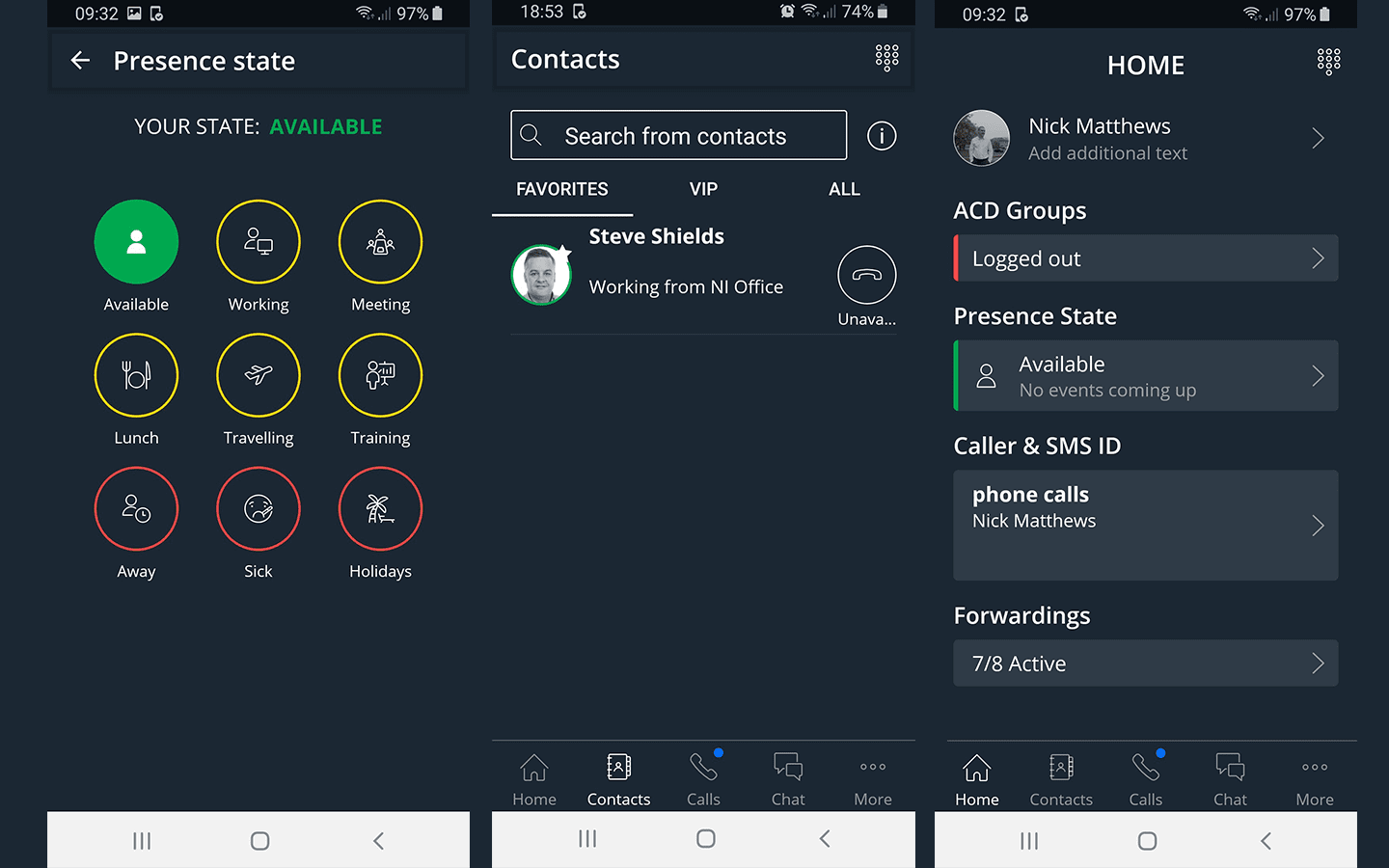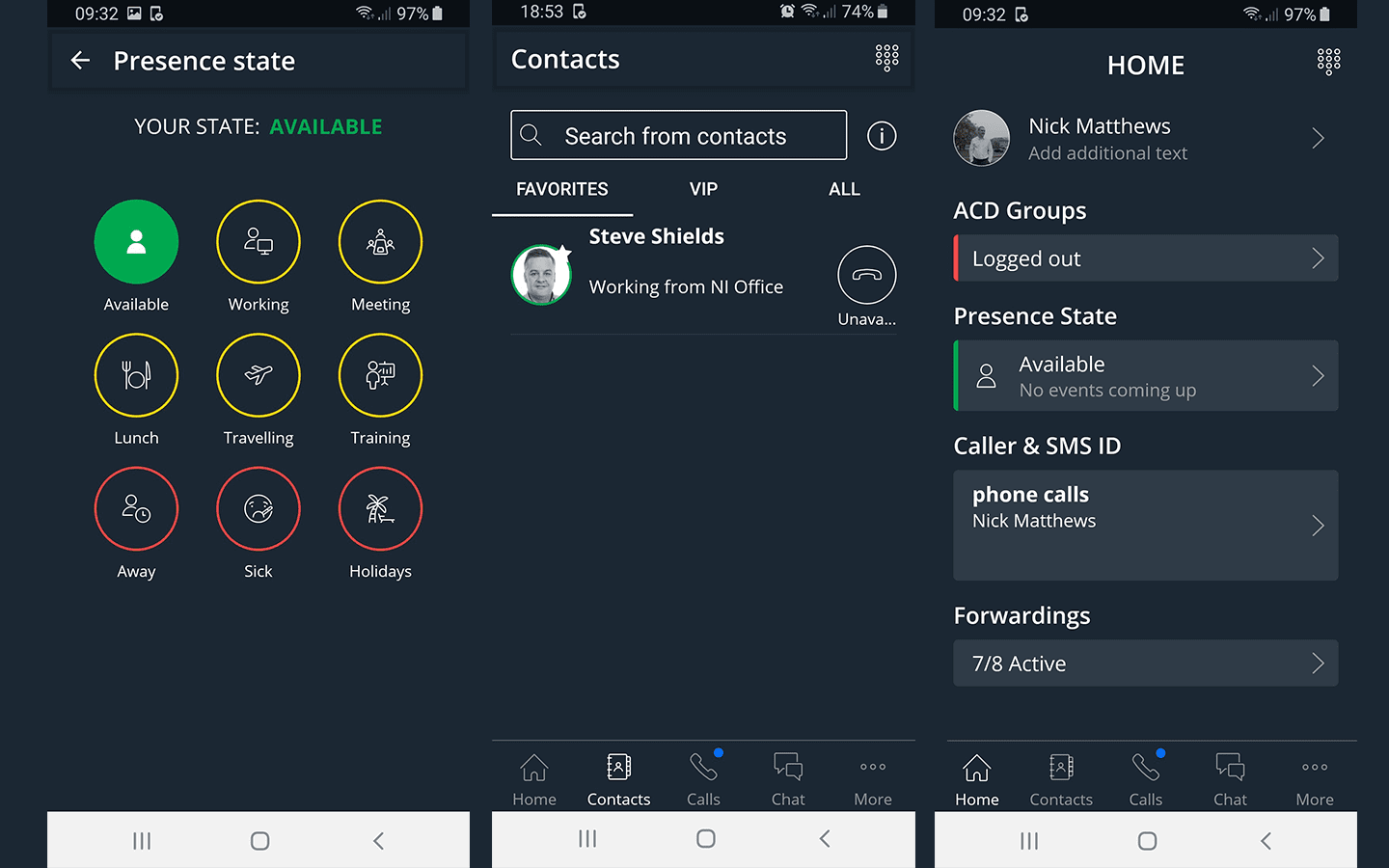 KEY BENEFITS:

USER VISIBILITY
Let your colleagues know your status, location, availability and what you're working on instantly through a range of presence states that you can personalise with unique forwarding and pre-defined profiles. 
COLLABORATIVE CONFERENCES
UCA integrates seamlessly with Zoom video conferencing. Share any document and make dynamic changes collaboratively within the conference, record the changes and share with all participants easily.

INSTANT COMMUNICATION FLOW
UCA provides secured collaborative messaging that allows end users to chat, share photos, videos, files, and create public or private channels. Use any device and chat on the go, wherever you are.
2. Microsoft Teams
Teams is Microsoft's chat and collaboration platform for Microsoft Office 365 customers and is designed to simplify group work. Since it's introduction in 2017, it's been an extremely popular addition to the collaboration tools market offering a collaborative workspace that facilitates remote teams and connecting users to groups of people via a central hub. 
But it's not just chat-based comms! Teams integrates with other Microsoft services like Office as well as countless third party applications. This allows users to access shared files and calendars, gives the ability for collaborative editing, and enables easy switching between voice, video and text chat.
KEY BENEFITS:
CUSTOMISE YOUR TEAMS
All teams are unique, so Microsoft Teams has developed ways for people to customise their workspaces. Users can personalise tabs, use emojis, GIFs and custom memes to make it their own.
INTEGRATION FRIENDLY
Not only does Teams fully integrate with the Office 365 suite, it also allows access to around 150 3rd party apps and counting, so users never have to leave the Teams app to get their work done.
STREAMLINED COMMUNICATION
Teams chat function allows you to have threaded conversations in one, easy to find place. Plus with @-mentions and notifications, you can stay updated and in the loop when team collaborations progress.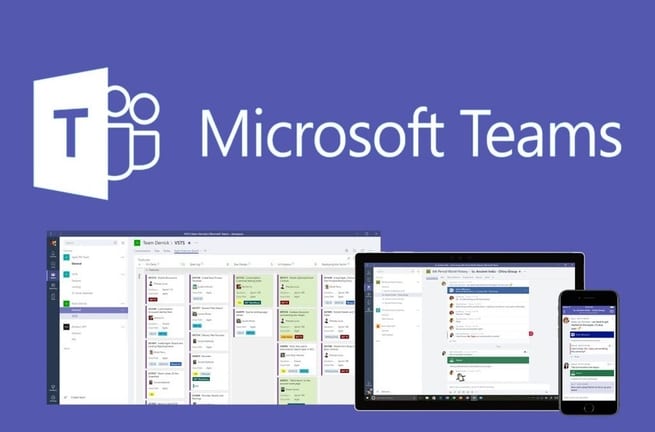 3. Cisco Webex Teams
Cisco Webex Teams is a cloud-based collaboration solution designed to provide simple options for teamwork, wherever your employees might be. It combines file sharing, messaging, meetings, calling, hardware, and more that allows your employees to work more efficiently and produce better work.
Anyone can start a meeting at the touch of a button, share their screen, or send a crucial file to a colleague. Additionally, all of the information you share is saved securely in your knowledge base for easy access later.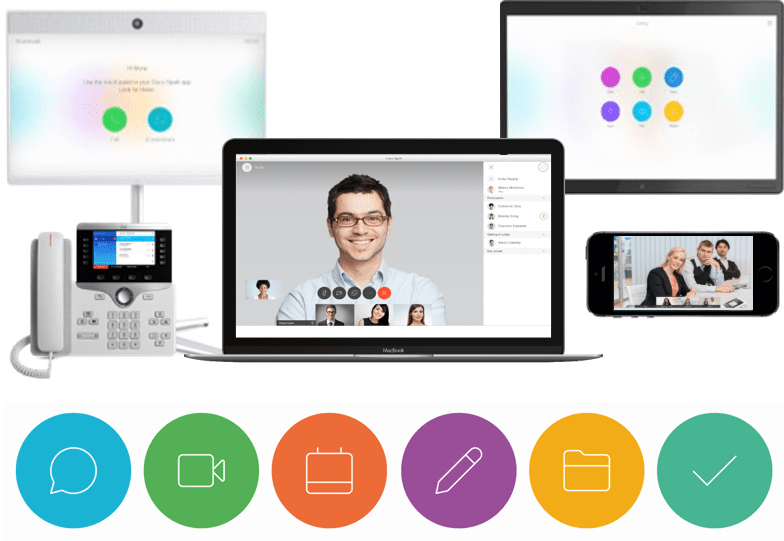 KEY BENEFITS:
COMPLETE COLLABORATION
Webex Teams brings three main components – Message, Meeting and Call – together in one simple, intuitive interface.
SECURITY
Messages, files and collaborations are fully encrypted, right from your device. For added control, you can also manage your own encryption keys on-premise.
SEAMLESS INTEGRATION
Forget interrupted workflows, Cisco WebEx Teams integrates with Microsoft, Google Cloud, Salesforce, Jira and other apps meaning you can work seamlessly from a single location.
4. Zoom
Zoom is a cloud-based and highly scalable video and web conferencing collaboration tool that allows users to carry out online meetings, file sharing, webinars, and group messaging. Designed to empower teams around the world to work together more effectively, Zoom offers face to face communication wherever your users are.
It can be instantly activated on Zoom's cloud as software or with just a few minutes extra work, hosted on-site using the Zoom meeting connector which extends Zoom's cloud infrastructure onto an internal network. Plus, you don't need any special hardware or software downloads to get started. Simply click a link and start communicating.
KEY BENEFITS:
INTUITIVE INTERFACE
Collaborating with colleagues is easy through Zoom, a simple-to-use platform that's ranked number 1 by customers around the world. Users can quickly and easily join meetings at the click of a button.
SECURE & COMPLIANT
Zoom is a secure solution for collaboration. Conferences and calls have end-to-end encryption, there's role-based security features & meetings are transcribed in line with GDPR regulations.

QUALITY VIDEO & AUDIO
The HD video and audio of Zoom is always high quality. Even in low-bandwidth situations, it doesn't present any latency or echo issues. Zoom provides solid performance even when more participants join.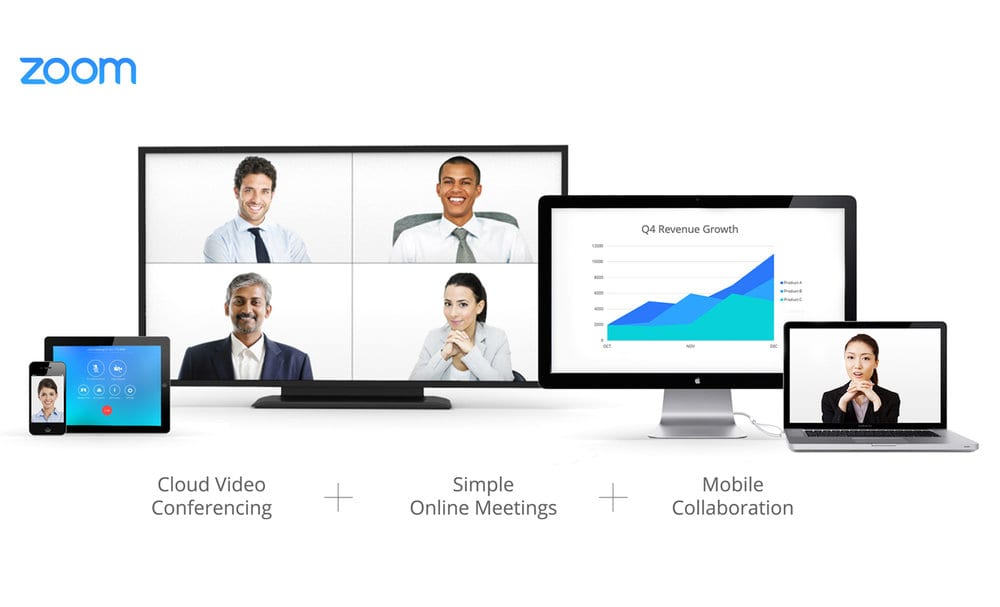 5. Slack
Used by businesses up and down the country, Slack is a cloud-based collaboration tool that aims to be a team's single point of communication. Created to combat death by email, Slack operates like a group messaging tool,  allowing people to work together and get the most from group collaboration.
Its workspaces allow you to organise communications by channels for group discussions and allows all users to share information, files, and more all in one place. And because it integrates with lots of other apps, you're able to manage your entire workflow through one central location.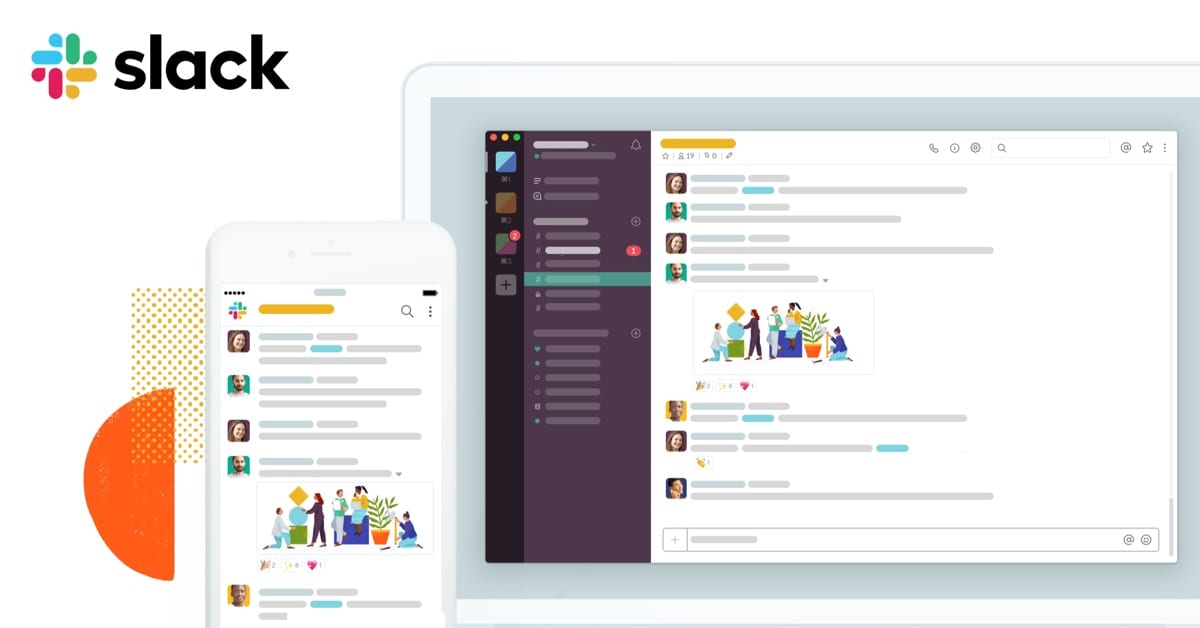 kEY BENEFITS:
APPS, APPS & MORE APPS!
Slack has over 1500 apps that it seamlessly integrates with, so whatever you need to improve internal collaboration, there's probably an app for it. Slack means no more dipping in and out of multiple apps.
INSTANT COLLABORATION
Users can create channels for projects, topics or teams, where everyone can view the conversation. You can also create private channels and send @-notifications to collaborate with specific people.
LOCATE ITEMS QUICKLY
Every message, file, notification and all content sent and edited within Slack is indexed and archived for easy searching. Moreover, users can use powerful search operators for fine-tuned searches.
Choosing the right one for you
Multiple Features
Some tools offer excellent service but are only focused on one aspect of team collaboration. Give some thought to how efficient this really is. Teams may end up spending time changing between complementary software. It's better to look for a tool that's feature rich and allows people to use it in many different ways.
Ease of Use
This is obviously one of the most important criteria. If a service works but takes a lot of time to get used to, it won't help teams (especially fast growing teams.) Request a demo and keep an eye out for an intuitive interface and simple navigation.
Privacy Options
Collaborating with teams doesn't mean all conversations and files should be public. Sometimes, you'll want team members to have private conversations or work on sensitive projects. Make sure you look at privacy options before you choose a service.
Opt for Cloud
Cloud-based technology has many advantages. It can solve your version control headaches by allowing you to see recent edits and activity. All information is stored online so everyone can be on the same page, no matter where they are.
Integrations and Compatibility
Remember that it's better to use a tool with multiple features? Well, not always. Occasionally, you discover a tool that does one thing perfectly. Integrations are key. Look for tools that seamlessly integrate with other apps or software. Compatibility is also important. For example, your tools should support all the file types your team normally uses.
confused by collaboration options?
As collaboration becomes an integral part of small business functionality, the list of collaboration tools on the market grows longer and it can be hard to distinguish between the good and the bad. Our experts have oversight on industry best-practise and will take time to understand how you operate to find the best tool for you.