Having effective business communication is key to ensuring things run smoothly within your organisation. That's both internally, with colleagues and externally with clients or suppliers. Without it, wires are crossed, needs aren't met, and mistakes are made – all of which can result in employee frustrations and lost business.
According to Project.Co, 74% of consumers have stopped dealing with a company and moved to a competitor due to feeling their previous company was disorganised and didn't communicate effectively.
In this PCS blog, our Commercial Director Jamie Lake shares his thoughts on effective business communication and gives some ideas on how to make improvements in your business.
JAMIE LAKE
Commercial Director, Pure Cloud Solutions
COMMUNICATION HOPPING
"Have you ever been in a situation where you have started a conversation on a phone call and it has progressed through to email, WhatsApp, video conferences and then maybe finished on Microsoft Teams?
If so then you are not alone. And like many business professionals you are utilising the technology available to you to communicate effectively with your peers, clients and prospects alike."
WHAT IS EFFECTIVE COMMUNICATION?
"Let's be truthful, 9 times out of 10, the only reason people contact you or vice versa is because something needs doing.
So effective business communication is not only about being reachable, but it is also about being able to resolve the issue at hand in the shortest time possible, with the fewest interactions as possible.
This is why I believe so many professionals use a host of communication tools on a day to day basis."
HOW PCS DRIVES EFFECTIVE COMMUNICATION
"We try to stay at the forefront of technology here at PCS, so we are always trying out new ways of communicating as a business.
Some offer new benefits over existing methods so end up sticking around, like our UCA app that we use daily. But some don't offer anything new and end up on the tried and tested heap.
The main point though, is that we aren't averse to trying something new. And that outlook has defined the way we communicate today.
On a typical workday I personally use a mixture of at least 6 different tools to communicate effectively. This is purely down to the fact that different people prefer different contact methods.
My viewpoint on this is, who am I to dictate to people how they talk to me?
What one person feels comfortable with may not be the same for the next. So I remove all barriers by adapting as needed for each person I deal with."
"I think we have been successful as a business by adopting this flexible approach to communication both internally and externally. We give our teams and clients the freedom to use what works best for them whether that be email, telephone, chat, WhatsApp, Zoom, Microsoft Teams, Slack or SMS to name a few.
And from my point of view it doesn't matter what they use as long as the job gets done to the expected standard, our clients remain happy and all records are stored within our CRM, so the data is there when needed."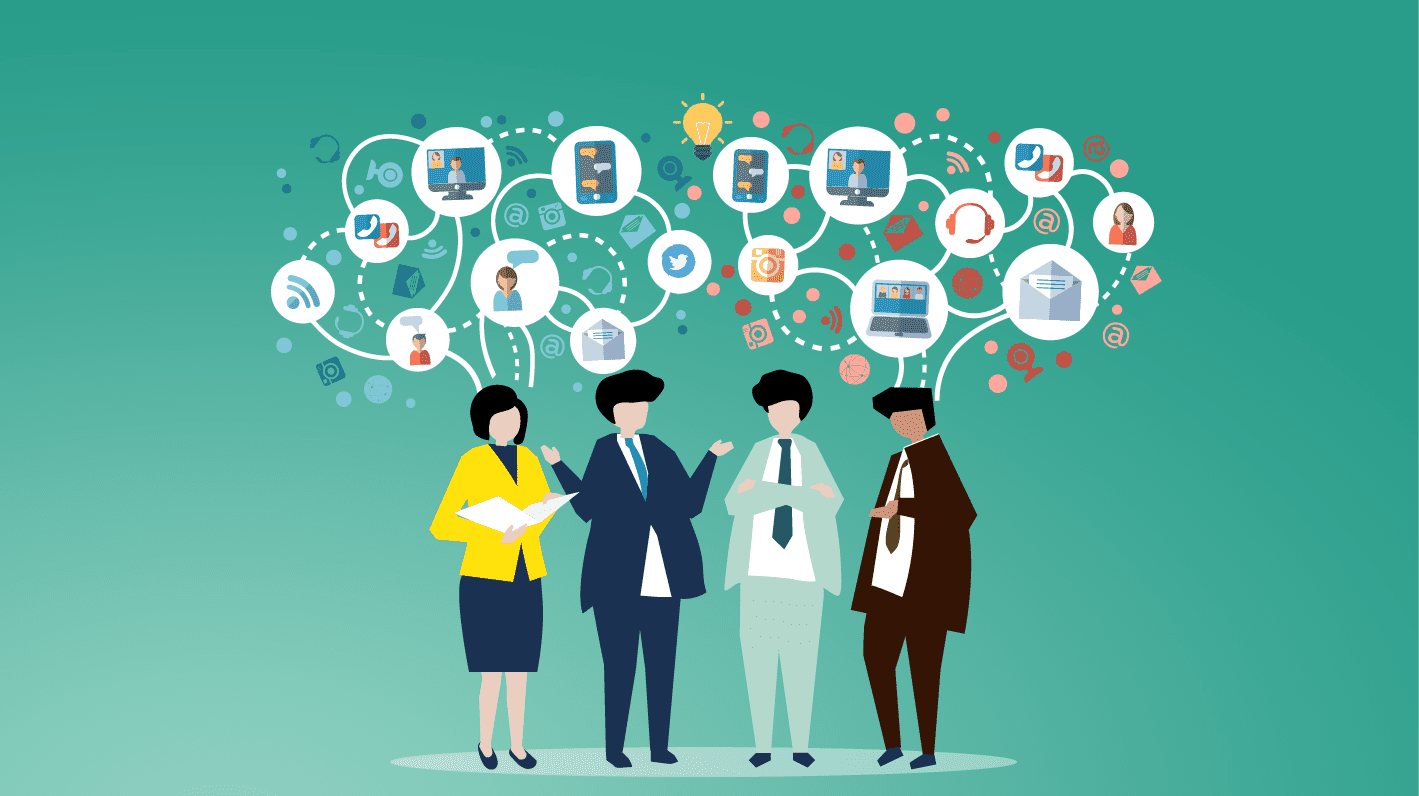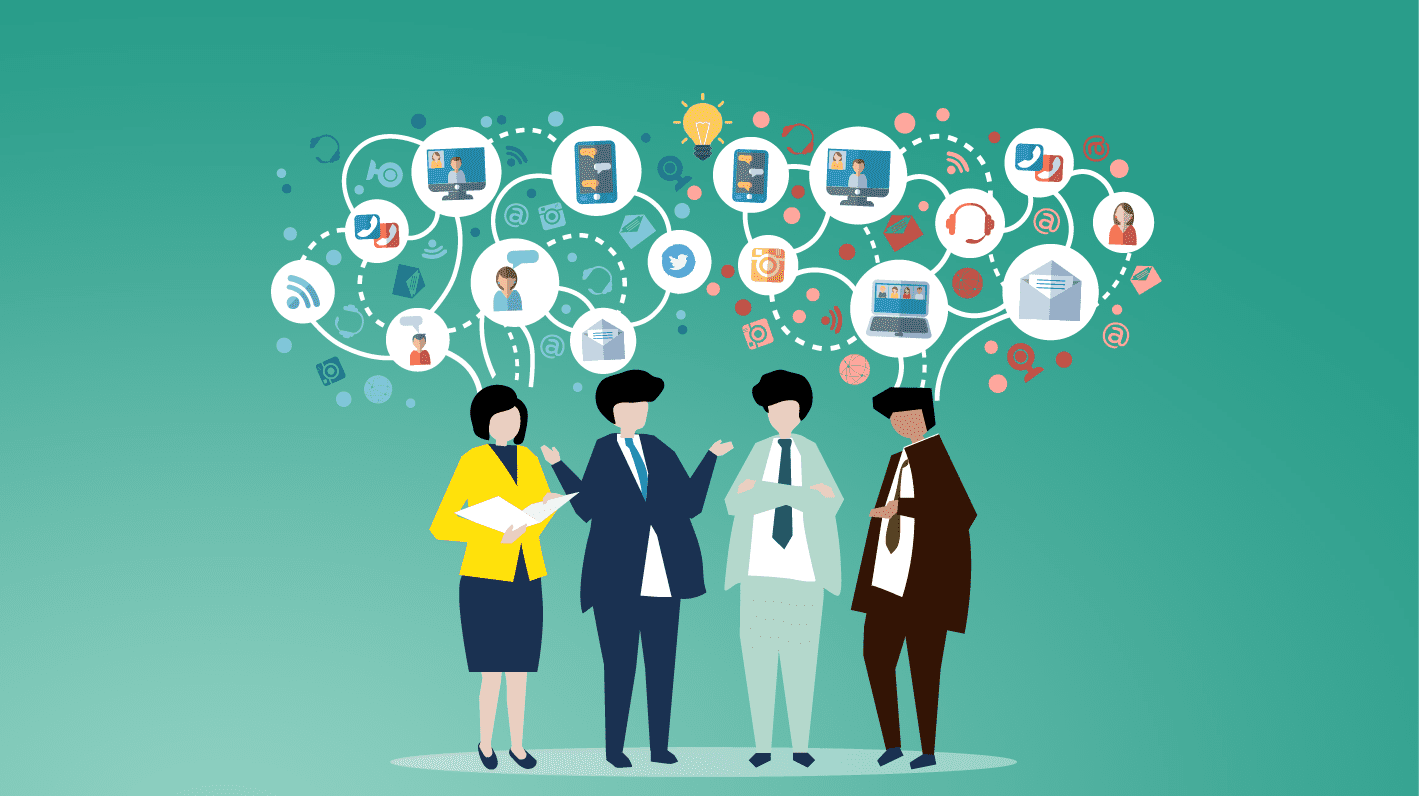 WHY HAVING FLEXIBLE METHODS IS IMPORTANT
"I believe having this approach to communication is important because not only is the business landscape ever changing, there is also a new generation of workforce coming through the ranks.
According to Polly, millennials represent 50% of the workforce worldwide. And they are projected to represent 75% of the workforce by 2025.
This generation has been brought up surrounded by technology and multiple communication/collaboration platforms. If they can't communicate how they want to with your business , they will simply find another business that allows them to."
JAMIE'S COMMUNICATION ADVICE
"The one or two traditional communication methods that used to be sufficient are long gone. Therefore, I believe it is imperative for businesses to adapt, move with the times and implement a variety of effective communication tools or simply risk getting left behind.
My advice to any business looking to improve their communications would be to do their research and find out how their clients, suppliers, staff etc. prefer to communicate with you. Then look at putting together a strategy to develop and implement the tools to help you achieve the desired goal.
This will differ from business to business, but the good news is there is a solution out there for everyone. You just need to discover what the right solution is for you."
30 years experience - we can help!
Knowing what communication methods and tools would suit your business needs can be tricky but PCS can help. With 30 years of experience in the communications industry, we can advise and support you with a tailored communications solution & help you to implement it within your business. 
 Call us on 0333 150 6780, email or fill out the contact form below for more information & advice.