Back in November, PCS teamed up with Birmingham City Football Club to run the #25YearsOfPCS competition in celebration of reaching 25 years of partnership with BCFC! Chris O'Brien, a 31 year old Blues fan from Castle Bromwich was the lucky winner and would receive the unique BCFC experience of getting to become a stadium announcer for the day.
Chris would get to shadow the infamous Richard Goulding for the day and get a behind the scenes insight into what happens on a matchday. He would also get the VIP treatment in the Jasper Carrott suite at Nottingham Forest game on February 1st 2020, as well as featuring in the matchday program.
Oh, plus the small matter of hearing Chris' voice bellowing around the Trillion Trophy Stadium in front of thousands of fans as he announces the additional minutes! We caught up with Chris to find out how much of a fan he really is and what the prize means to him …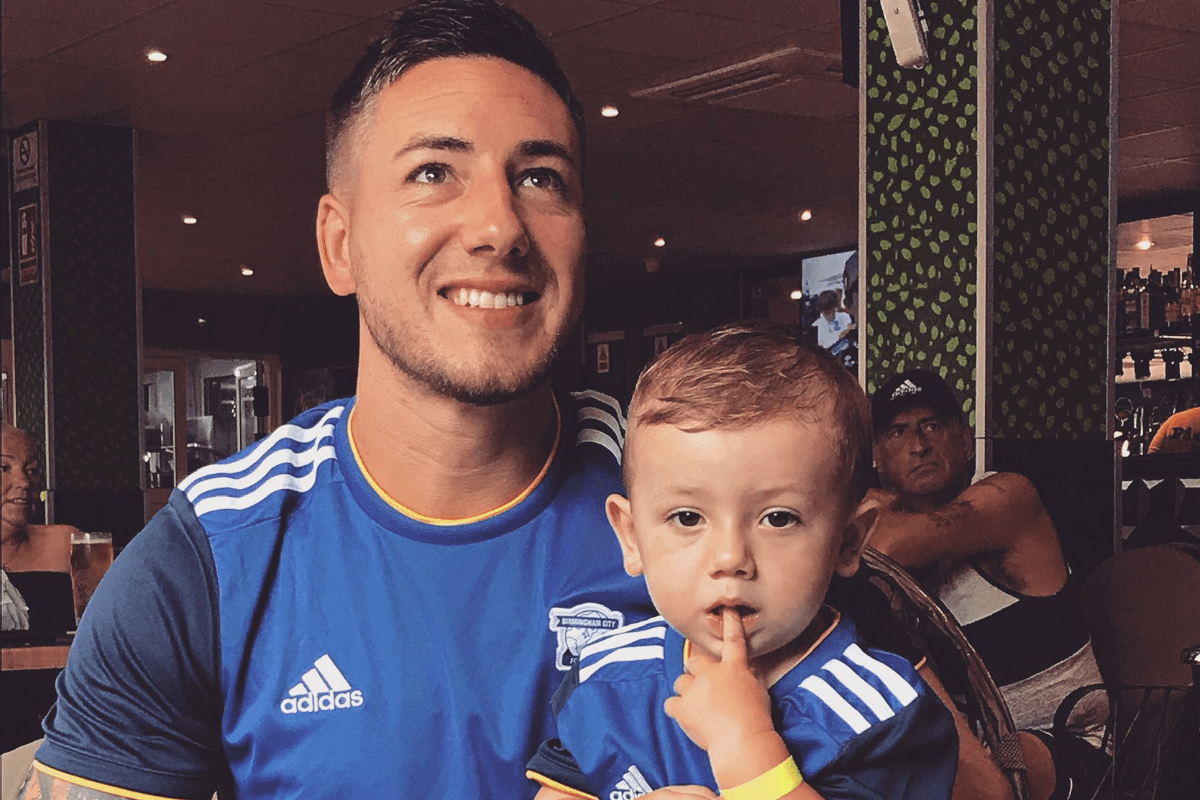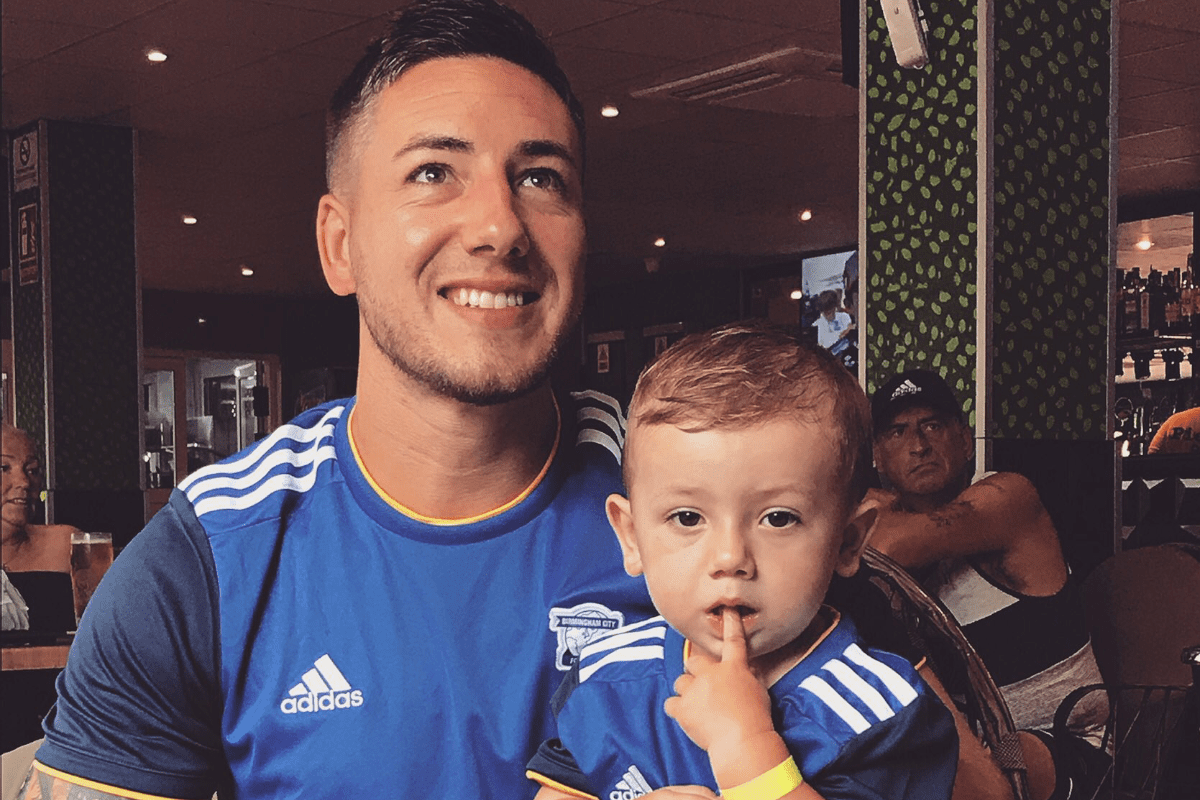 How long have you been a Blues fan?
CHRIS: All my life! I've had a season ticket for 26 years this season. I like to think of myself as a bit of a lucky charm purely because we've reached 5 finals in my lifetime!
And where do you normally sit when you watch the Blues?
CHRIS: I usually sit in the Tilton, block 13, right at the top! There is a good group of us who come together and we pretty much stand up at the top all game and make a bit of noise.
What was the first BCFC top you ever brought?
CHRIS: The first top I brought was the Le Coq Sportif top. I loved it! It was pure blue and an absolutely beautiful kit.
We hear you have quite the BCFC collection? Tell us about it!
CHRIS: Yeah it's quite big now! I have a home and away shirt from every season since I was born. But it goes beyond that too as I had a few passed down to me. I ended up buying a few just so I could get a 30, 40, 50-year collection. I've got some amazing shirts and every single one is priceless to be honest.
My garage is Blues through and through! I've got flags all over the place, loads of memorabilia and BCFC signs. I've even got Joe Hart's first shirt that he wore for blues as well before he was capped for England.
A lot of my friends and family have got blues emblems and pendants. It's kind of a tradition, and it's always been the case for the last 30/40 years. just something that we've always done. Even my cat has a BCFC emblem on his collar!
I also have a traditional Blues logo as a tattoo which is part of my sleeve. I designed it myself so it brought in a bit of the old and a bit of the new. I love it!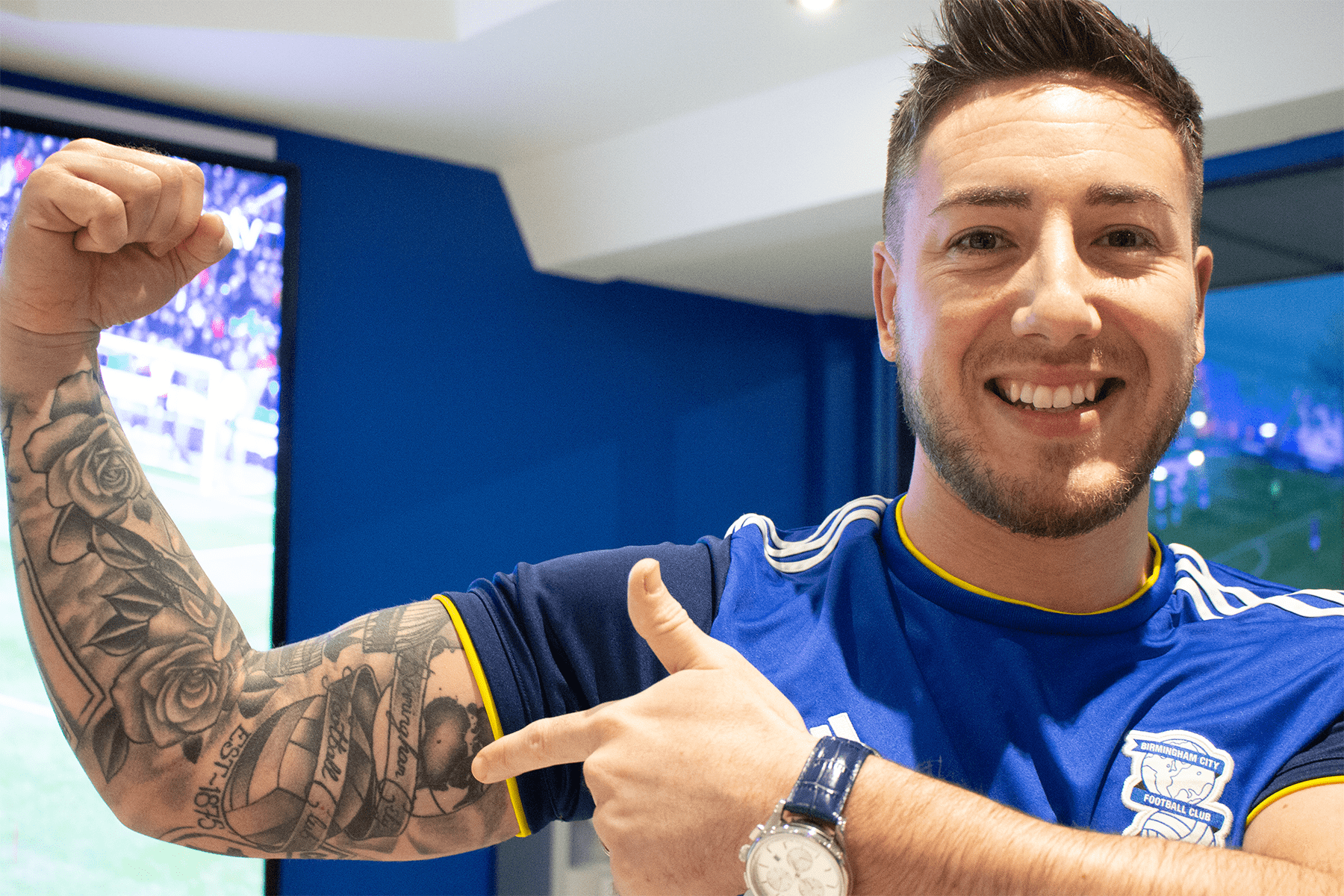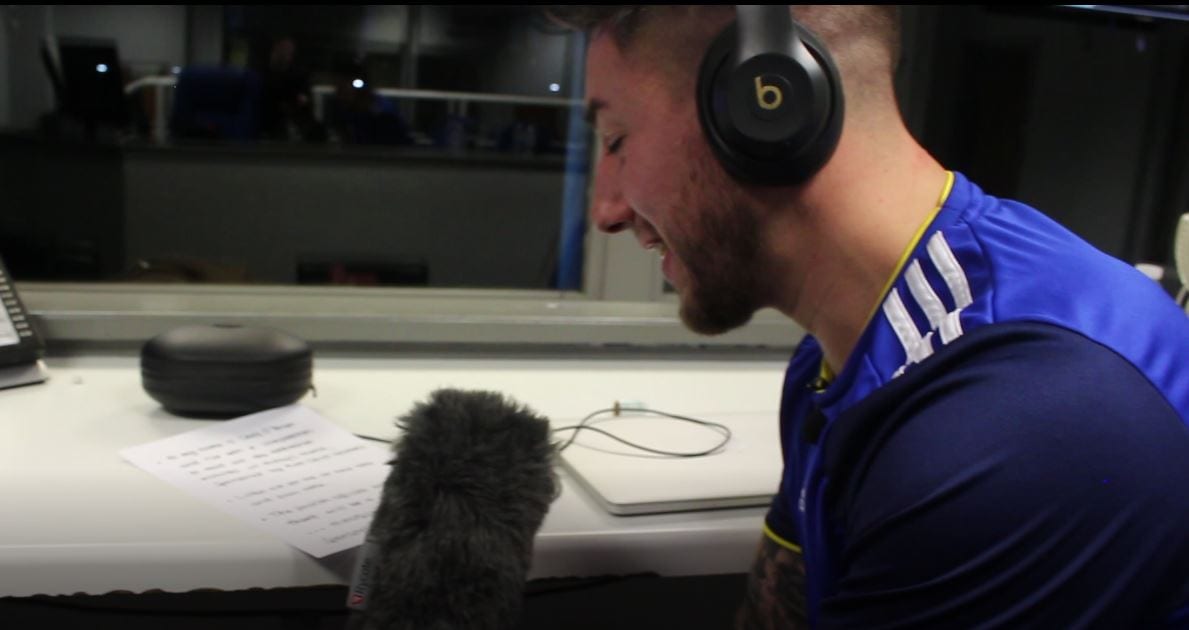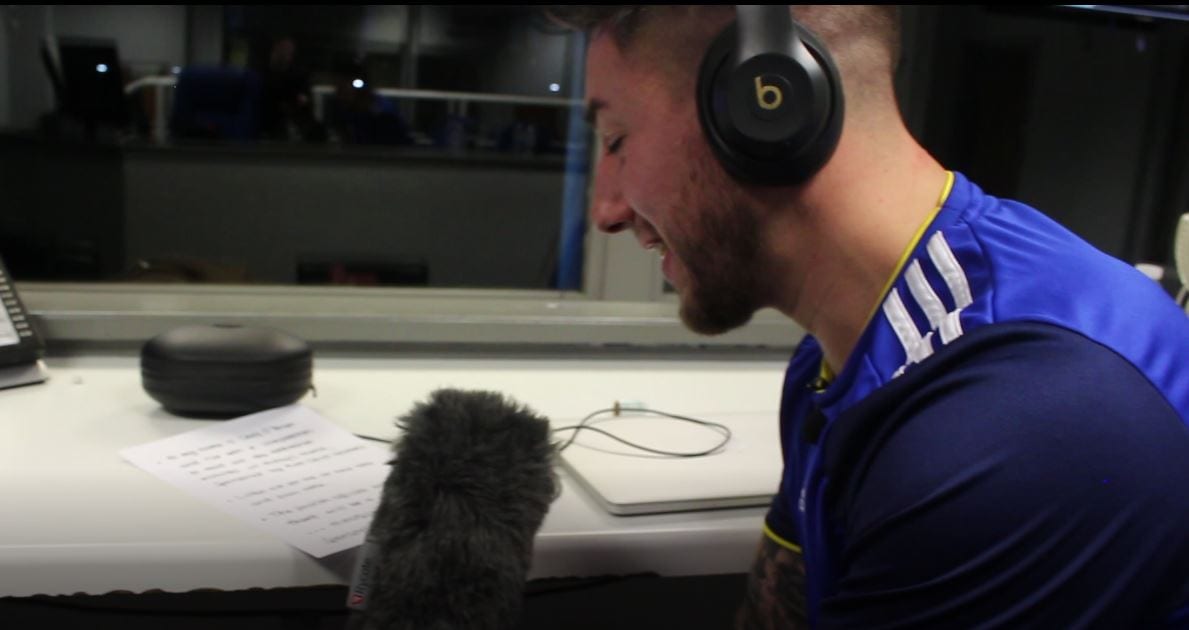 Which item in your collection is your favourite and why?
CHRIS: I've got an Obafemi Martins top from when we won the carling cup and he scored the winner so that's a big one. I've got a picture of him as well when the ball just goes over the line and that's pretty special to me too. It's hard to pick because the top my Grandad brought me was quite a memorable one as welland I loved it. That was the third kit and it was blue and black.
 What is your favourite BCFC memory to date?
CHRIS: The best atmosphere was probably against Ipswich in the semi–final. We beat them 4–1 and Ipswich were in Europe at the time. It was the loudest I've ever experienced the Blues. The Tilton was literally shaking!
What was your reaction to winning this competition?
CHRIS: I thought someone was winding me up to be honest. I literally was buzzing and I still am now! My twitter blew up! I was getting followers, likes and retweets. It made my Christmas!
How do you feel about hearing your voice as the announcer?
CHRIS: It's incredible, but I am nervous to hear my own voice going across 20,000 people in the ground. And I reckon the lads will heckle me when they hear my voice!
What are you most looking forward to about the prize?
CHRIS: Getting to see what goes on behind the scenes & being treated like a VIP is so cool! The whole experience has been amazing for a blues fan like me. I'm just so thankful to Pure Cloud for giving me this opportunity!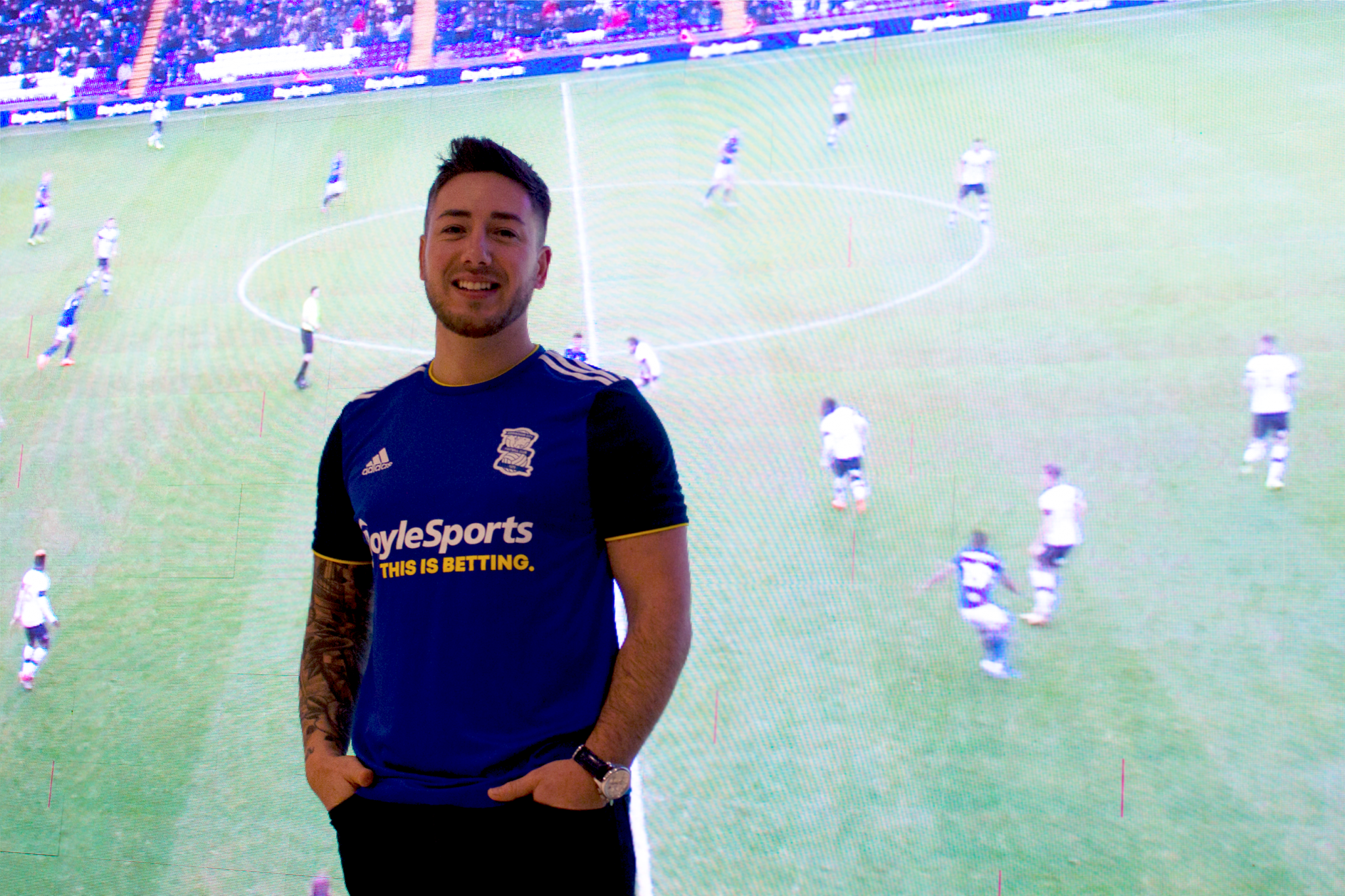 Make sure you listen out for Chris as he announces the additional minutes at the Nottingham Forest game on Saturday 1st February 2020. KRO!