The Covid-19 pandemic has undoubtedly had a significant impact on the global economy. Some businesses have declared bankruptcy, whilst others have suffered major impacts that means they face huge financial pressure, with a very uncertain future ahead.
Although guidelines advise to work from home where possible, workforces are slowly beginning to return back to the office to regain some normality and to rebuild for the longer term. But the recovery process for organisations will be extremely tough, as we encounter new challenges.
Most businesses expect vast amount of change due to the pandemic and are employing new strategies as a result. Hear from our leading experts at PCS, as they share their insight and knowledge on how SMB's can recover from the Covid-19 crisis.
Jamie Lake
Commercial Director at Pure Cloud Solutions
I think it is safe to say that the vast majority of businesses have had to review their way of working in the last few months. A lot of these organisations didn't have time to make an informed decision on what those changes consisted of.
TECHNOLOGY SOLUTIONS
Now the dust is starting to settle, and we are (hopefully) getting back into the swing of things, I would urge businesses to revisit their technology solutions and take the time to explore what options are available.
The key will be choosing the right partner/s to work with, the right products to use and the right solutions for your businesses.
To do this, you need to understand where you are currently, what the business-critical issues are and ultimately, where you want the business to be in 5 years' time.
Once you have this information you are in a much better position to understand what changes are needed to your technology stack to help you achieve your goals.
Unless you're in the technology industry, it can be a bit of a minefield to navigate given the number of different products and services available on the market and the rate at which they evolve.  This is why it is imperative to choose a trusted partner that has a proven record of helping businesses grow and that aren't there to get a quick sale by providing a short-term fix. That being said, your partner of choice also needs to understand all businesses have a budget and it is very rare a business can afford to do a complete overhaul overnight.
In this scenario it is simply a case of focussing on the biggest risk or issue areas and looking at them first.
UTILISING MSP
It might be worth exploring financing options or streamlining your services to a managed service provider (MSP) who can offer a saving across all IT and communication needs, as you are procuring from one source.
Other benefits of moving to an MSP would include huge time savings and reduced downtime, both of which are the biggest cost to any business. By reducing these you will directly and indirectly improve your bottom line.
By having one supplier, businesses will spend less time playing 'piggy in the middle' when trying to rectify a fault and there is no more 'it's not us, it's them' – a phrase I'm sure most businesses with multiple suppliers have heard!
By removing these headaches your employees will become less frustrated with failing services and be able to focus on what they're paid to do. This also increases efficiency and productivity which will filter down to the bottom line of your business too.

MY THOUGHTS 
"I appreciate most people would argue now is not the most convenient time to look at your communications and technology stack. But truth be told, when is a convenient time!? I would like to see more businesses take a look at what is out there and the savings that can be made as I'm sure they will be surprised.
We are moving more and more towards a digital world, so why not work smarter, not harder by utilising the technology available to us?"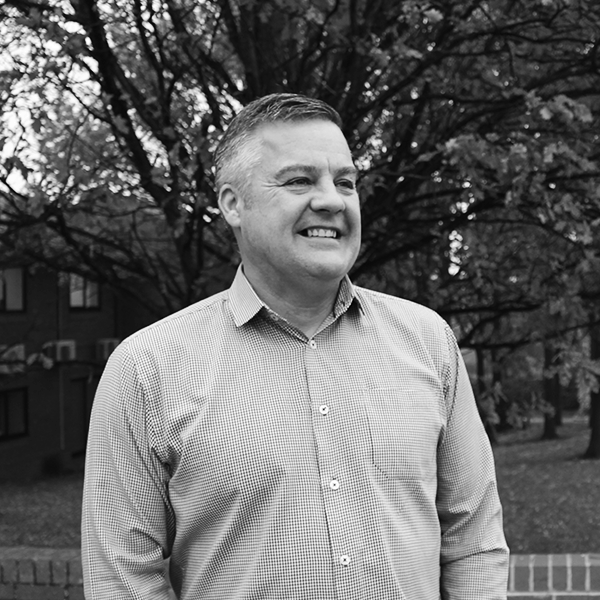 Steve Shields
Professional Services Director at Pure Cloud Solutions
As the Covid-19 uncertainty continues, businesses need to evaluate where they are now and how they got there. Its good practise after any major disruption to check how your business is operating, for efficiency and security purposes.
The knee jerk response to work from home was a sudden change that most employees had to adapt to, and whilst restrictions are still in place, businesses are considering making remote working a more permanent solution.
In doing this, the potential security risks need to be reviewed and assessed. Whilst we may have taken all the correct precautions, it's always good to give it the once over and double check, to prevent security threats.
ACCESS TO DATA
"Access to company data for remote workers is essential to ensure we work at home as efficiently as we do in the office.
It's vital to ensure this data does not leak outside of its respective areas and if complications do arise, make sure head office has control of this data."
SOPHOS SAFEGUARD
A tool we use to control our data is Sophos Safeguard. Encrypting, decrypting, and accessing information is automatic and transparent to the end user, meaning keeping data safe won't keep staff from their regular work practices.
Sophos does this through:
– Instant detailed reports and audits
– Role-based management to separate authorization levels
– Dual officer authorisation for critical tasks
– Securely store, exchange, and recover keys across devices
– Set policies for groups and devices from a centralised console
COLLABORATION
You need to make sure you're still communicating with your work colleagues, despite remote working. There's an array of tools on the market to facilitate this but take your time and choose wisely. Your solution has to be relatively simple and accessible for everyone!
It must connect to multiple devices across many varied operating systems and most importantly, it has to be secure!
Hardware flew off the shelf at the start of Covid-19 and a lot of people are using their own. Make sure the hardware specification of the application is supported on the hardware you have, as some applications may be too demanding for home PC's.
EDUCATION AND EMPOWERMENT
Criminals will use any means possible to make you part with your data or your money. We are less likely to seek advice when remote working and our anxiety levels during this global pandemic make us perfect targets for criminals.
Empowering your staff with knowledge on cyber security, prepares them for potential attacks. We use CybSafe, a platform which has been developed by industry professionals with experience in helping organisations manage the human cyber risk.
365 PROTECTION
"People have become dependent on Office 365. Little do they realise that the data stored within it is not actually backed-up.
In their terms and conditions, Microsoft does not guarantee to protect your data. Plus, native Microsoft Office 365 data protection falls short of the backup requirements most IT organisations need.
Versioning and replication does not protect against accidental changes or malicious attacks.
Ultimately, Microsoft puts the responsibility on you, the customer, to protect and back up your data. Here's where Datto SaaS Protection comes in.
Datto SaaS Protection protects email, files and sites hosted in Microsoft 365 applications from any kind of unwanted deletion, ransomware or app overwrite errors."
Datto protects over 3.5 Million users with:
– Automated 3X a day backup of your most important apps
– Automatic archiving of deprovisioned users
– Recovery from ransomware in the cloud
– SOC 2 Type II Compliance and HIPPA compliance support
– Protection of business-critical cloud data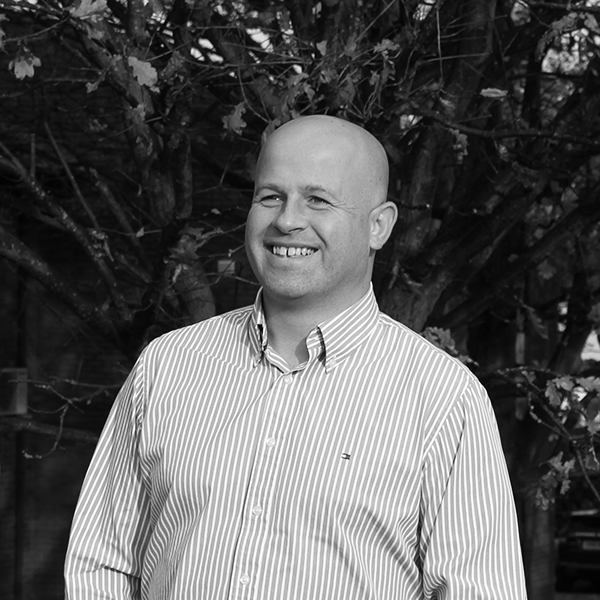 Matt Simpson
Sales Director at Pure Cloud Solutions
2020 has been a difficult year for everybody worldwide, so I would like to take a few moments to reflect on how Covid–19 has affected businesses across the UK, especially SMB's and what we can do to help them recover in these difficult times.
A lot of companies were satisfied with business operations before the pandemic and sometimes overlooked how much technology could help them to be more cost effective whilst also increasing productivity in the workplace.
Providing employees with a company mobile phone and/or a data sim to allow them to remote work, is one way to maintain business operations and adapt to the new way of working post Covid-19. There are many reasons as to why you should consider doing this.
INCREASE IN PRODUCTIVITY
Working from home cuts out the workplace commute. The average person travels up to an hour each way to and from their place of work and this can mean employees feel stressed or lack concentration.
Yet when staff work from home, they are often more alert, more productive, and more motivated to work even harder – perhaps even do an extra hour or so of work when they would normally be commuting home.
BUSINESS EXPENDITURE
Companies will also save on business expenditure by remote working. Employees won't be in the office as much, therefore utility bills are likely to dramatically reduce, as well as staff travel expenses and cleaning services.
Whilst this doesn't seem like a lot, the costs can add up quite quickly, and it's thought that businesses that implement remote working, even for just a few days a week, are able to save around £10,000 a year!
REMOTE WORKING WITH PCS MOBILE SOLUTIONS
PCS understands it's a difficult time for businesses, which is why considering remote working as a permanent solution going forward could be an ideal way to support with cost saving, without having to compromise on business functionality.
At PCS mobile solutions, we have some fantastic deals that offer you unlimited minutes, texts, and data on your chosen network for a minimal monthly cost. This keeps  employees up and running with data speeds quicker than home broadband!
This will help your businesses to be more efficient, and more productive whilst streamlining costs, which is extremely important given the current climate and the uncertainty of what's to come in the next few months.
If you would like a member of the PCS mobile team to visit you or conduct a video conference to evaluate your options and compatibility for remote working, please get in touch and we would be more than happy to discuss. There are many different options, all of which can be tailored to your business needs to ensure you're always connected.
RECOVERING YOUR SMB FROM COVID-19
Although returning back to the office may seem a daunting prospect due to the current climate, remind yourself that millions of other businesses will also be taking that same step.
By employing the correct security measures and business solutions within your SMB, you can rest be assured that your company will adapt, recover, and get back once this is all over.
And if you need help doing it – PCS are here for you, every step of the way.
GET IN TOUCH FOR FREE ADVICE