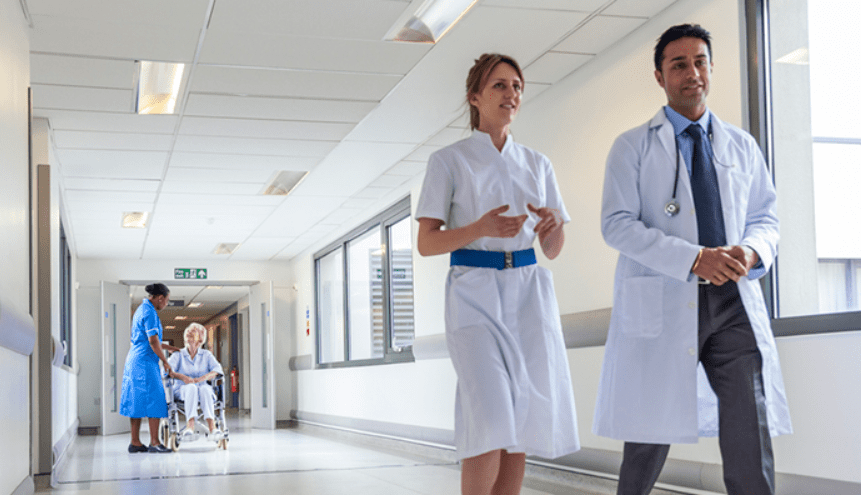 Would you like to increase patient satisfaction? Do you need help to improve complaint handling? Or do you want to increase communication between staff?Effective communication and managing the patient experience is essential for all NHS facilities and GP practices.
Choosing the right solution for your surgery can be confusing. But it doesn't have to be. We want to help you make it more cost-effective, easier to run and more productive to manage your surgery than ever before.
Removing Complexity & Keeping It Simple
The whole process begins by us examining the way that your practice/surgery works. Then we provide a detailed overview of how our solutions can help improve the issues that we identify.
We never sell you something you don't need and take into consideration your budget as well as the features you want. Our solutions are then tailored so you get the most out of it. But don't just take our word for it! Here's Kathryn Breakwell from Tower Hill Partnership Medical Practice in Birmingham, with an insight into how we have helped her surgery with our solutions.
Benefits
Here are just some of the reasons GP practices and NHS services have used Pure Cloud for their communications solution.
IMPROVED COMMUNICATION
This is between staff & multiple locations if applicable. Pure Cloud Solutions provide alternative routing of calls for all practices in seconds. This ensures communication is maintained with patients & staff in the event of emergency or other unforeseen circumstances.
INCREASED PATIENT SATISFACTION
Improve the experience for staff & patients by deploying secure wireless access across any device, answering calls quicker and routing as appropriate.
IMPROVED COMPLAINT HANDLING
Resolve patient complaints effectively with instant access to both inbound & outbound call logs with associated call recordings.
flexibility
Pure Cloud Solutions provide both in hours and automated out of hours routing. This can be to OOH providers along with associated bespoke practice messaging.  Practices can manually send patient calls to any location at any time of day. Practices can also chose from any number range in the UK, Europe or Internationally.
MANAGE CALLS MORE EFFECTIVELY
Manage incoming calls more effectively with live wall boards. See how many calls are queuing at any one time and what receptionists are available to take patient calls. This information can also be accessed via an intuitive online portal to manage patient complaints
SAVE TIME
Practices can save money and time by sending & receiving faxes straight from the PC. These faxes can then be stored by the practice in any location as a PDF file. We can also integrate voice into CRM systems for click to dial services via the computer screen and automatically route callers to the correct location.
ONE SUPPLIER
We have complete responsibility & accountability by owning the complete communication infrastructure so you don't have to worry about complicated 3rd parties.
EXPENDITURE CONTROL & COST ANALYSIS
Pure Cloud Solutions have been working with Property Services to help drive down costs of current services. We also offer outsourced, white-labelled billing services allowing the relevant departments to focus on core business activities. Plus, our local, cost-effective and easy to use conferencing facilities can support effect triage communication for a fraction of expensive alternatives.
INVESTMENT PROTECTION
By using Pure Cloud, you can benefit from regular software upgrades and lifetime warranty of hardware.
FIXED / WIRELESS OR COMBINED SOLUTIONS
This enables each practice/surgery to choose what's right for them. Choose fixed and save money by taking advantage of bespoke "NHS Choices" call tariffs. Choose a hosted solution and stream-line communications by utilising any device across our global communications platform. This includes: iPad, iPhone, Android phone or tablet, SIP handset, PC, laptop and mobile or PSTN line.
GP Practice or NHS Service in Need?
Pure Cloud Solutions have provided a wide range of services to many GP practices throughout the UK for a number of years. We understand the issues you face and can provide you with the perfect communication and IT solutions for your practice.