Having a reliable, consistent, and fast broadband connection is essential, especially as more people are now working remotely at least some part of the week in response to the Covid-19 pandemic.
It's important that businesses review their broadband performance every so often, to ensure they are getting the speeds and reliability they've been promised at a reasonable cost.
There are also some practical things that employees can do while working at home to help reduce buffering, latency, and poor broadband performance.
Hear from our IT Project & Services Engineer George Ward, as he provides expertise on how you can get the most from your existing broadband whether you're working from home or at your business!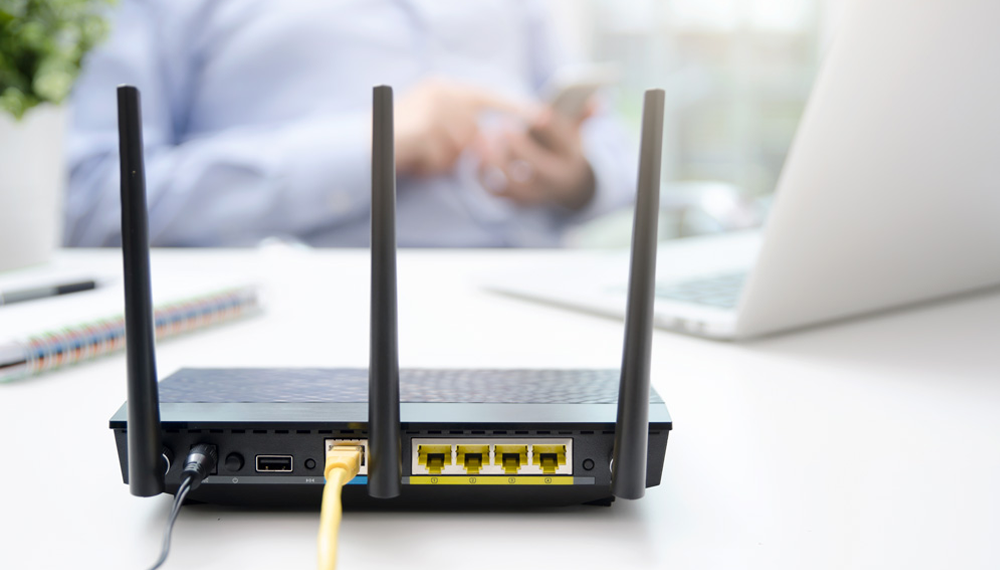 Broadband is a crucial element for any business, as employees rely on a fast, reliable network in order to carry out essential day to day tasks. The frustrations of having an inconsistent, slow broadband when in the office, is very disruptive and time consuming for staff, as this inevitably impacts on business operations.
Here's George's tips on how to get the most from your business broadband …
1.) BUSINESS BROADBAND
With business broadband it's best practise to go for better than you need, so you your business can expand without worrying you'll outgrow bandwidth.
Your everyday ISP (BT, Virgin, TalkTalk) are okay and can provide good speeds. However, you do not get business level support, and this means if you have a problem you are in the same queue as everyone else.
If you have a business package, then you will get a business SLA which means you'll have a dedicated number and set in stone response/resolution times.
2.) REPLACE YOUR ROUTER
Routers are often forgotten when talking about broadband speeds, but it is important to remember that they do have a significant impact.
No matter how much you upgrade your broadband service, without a decent router, you will likely suffer from latency, bandwidth problems and even service failure.
Investing in a new and modern router will give you better traffic handling capabilities, higher transfer speeds, better bandwidth sharing and further range.
3.) CONSIDER A WIRED APPROACH
One really simple way to improve performance is to use hard-wired connections instead of relying on Wi-Fi.
Because the further away from the router or access point a user is, and the more people logged onto and using the Wi-Fi, the more performance will suffer.
An Ethernet cable, however, will carry broadband directly to the device and ensure that the user gets the performance and reliability they need.
4.) LIMIT BANDWIDTH PER DEVICE
To speed up your broadband, you could implement assigned bandwidth.
This means that each device connecting to your broadband is allocated an equal share of the business bandwidth.
In doing this, you can ensure that no single device is hogging the speed and slowing down the network for other users.
5.) UPGRADE
Another way to improve your business broadband is to upgrade altogether. There are two main ways you can do this:
Upgrade your package
Whilst increasing your monthly costs, upgrading to a package that offers better speeds can produce better productivity and efficiency, which can increase your overall bottom line.
Upgrade to a leased line
A leased line is a dedicated fibre broadband connection that runs directly from your premises to the nearest fibre connection. and provides businesses with unrivalled speed and reliability. Whilst a more expensive option, it's your own dedicated line, meaning other users cannot affect it even at peak times.
6.) UTILISE A VPN
A VPN, or virtual private network, is a private, secure connection between multiple locations.
If your business has more than one office, or if you use remote workers, a VPN enables them to access the same network, sharing files and applications without relying solely on their own internet connection.
For the user, the experience is no different than if they were physically connected to the network, while for the business it ultimately results in lower overheads as there's only one network to setup and manage, and it is fully scalable as your business grows.
Typically, your home broadband isn't usually as efficient as your business network and due to the increasing demand to operate from home due to the recent Covid-19 pandemic, more staff have had to implement this approach into their routines.
Whether you're using your broadband for personal leisure or to remote work, the inconsistencies with connections can be incredibly frustrating, so here's some practical things you can do to get more from your home broadband …
1.) GIVE YOUR WI-FI SIGNAL STRENGTH A BOOST
If you connect to broadband using Wi-Fi, there are apps like SpeedCheck that you can use to measure its strength. If your signal is weak, here are some things you can try to give it a boost:
If possible, move the router. A central location in your home is best, away from walls and appliances. 
In the router settings, change the Wi-Fi channel. Sometimes if neighbours are using channels close to yours it can cause interference.
A Wi-Fi signal booster can improve signal strength in parts of your home where it is weaker. Some internet service providers (ISPs) can provide boosters if you can prove your connection is not performing very well.
GET BROADBAND INSIGHT
Are you experiencing slow internet at certain times of the day? Want to know who is doing what on your network? Check to see which members of your household, or potentially other devices nearby, are monopolising your bandwidth. You can do this by:
Logging into your router using your secure login. 
Looking for 'Traffic' or 'Network' or 'Connected devices' on the system menu. 
Checking to see what devices are connected and who is using the most bandwidth. 
You can use this to make sure everyone gets their fair share of internet usage and to prioritise workloads to avoid peak times. For example, if someone is downloading a game or movie during peak times, ask them to download overnight instead. 
ENSURE YOUR NETWORK IS SECURE
Network security is paramount. If you are not sure yours is secure, log on to your router and follow these simple steps to secure it in less than a minute.
Instructions for accessing your router settings can be found in the manual, printed on the router itself, or you can ask your broadband provider.
Change the default router login and password to prevent any unauthorised access.
Change the Wi-Fi password. 
Change the default Wi-Fi network name (also known as an SSID)
4.) GIVE YOUR COMPUTER A SPRING CLEAN
Sometimes, what looks like slow broadband is the result of your computer or devices not running at their best.
Empty the recycle bin, and clear out any unused applications, paying particular attention to uninstall and remove any unused software that starts when you power up the device and could be running in the background and causing you to experience slower load times.
5.) FIRM UP YOUR FIRMWARE
Firmware is your router's operating system and keeping it up to date is vital for security.
Manufacturers will deploy updates to patch security holes and provide new features.
If you haven't performed these updates, it's likely you will experience poor performance.
6.) BROADBAND WINDOW SHOPPING
It doesn't hurt to be on the lookout for opportunities to upgrade your broadband if it is within your budget.
If you are using an ADSL connection, you are at a severe disadvantage compared to those using a fibre connection especially when it comes to working from home.
7.) NEED FOR SPEED
If you have done the above, but are still experiencing slow internet, it may be your provider. Check your broadband contract to see what speed you should be getting, then use a broadband speed test to check how it is performing.
While you are probably not going to get the same speed, it should be very close and if it's not, you need to do something about it by finding an alternative provider.
REVIEW YOUR EXISITING BROADBAND
Implementing the steps above is a good place to start to enhance and improve your existing broadband. And in doing this, it can make a huge difference to your network speeds, which is vital factor in today's technology driven and internet connected world.
If you see little improvement, it might be worth contacting your provider, as it may be that your connection just can't keep up with your business demands. This could mean that you may need to upgrade or change providers completely.
Whist it can seem like a pain, reviewing your broadband regularly is paramount and could be the difference between business success and failure.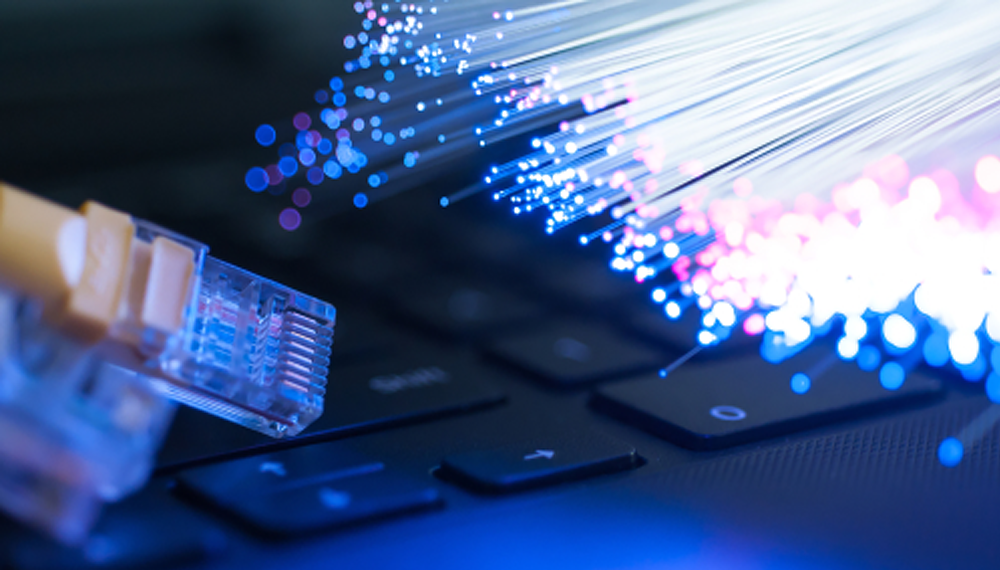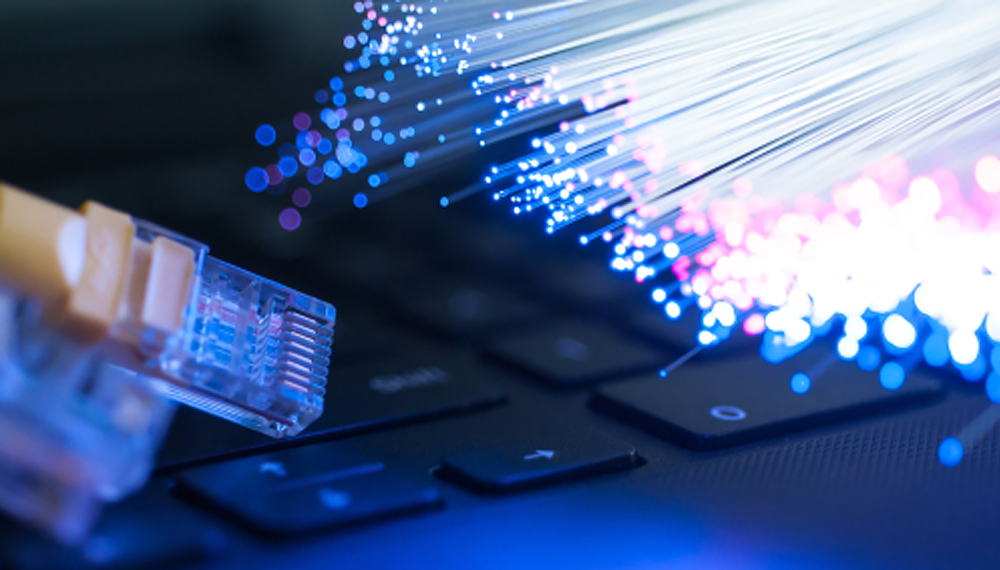 GET THE MOST OUT OF YOUR BROADBAND!