BT have announced that in 2025 they are preparing for an ISDN switch off – starting the phasing out process from January 2020. This means all traditional PTSN (Public Switched Telephone Network) phone lines will be deactivated and old ISDN lines will no longer be maintained. So now is time to start preparing your business for the ISDN switch off and talk to our technical experts about how this will effect your business.
What do i do now?
Firstly, don't panic! There is enough time to plan a structured move to a modern internet based technology and to minimise any distribution to your business.
Existing telephone numbers can be retained and migrated to the new technology however there may be a requirement to either change or upgrade hardware on site, this will only be identified by speaking to a technical expert.
In summary the key to a successful migration to new internet technology is all in the planning and highlighting any potential risks along with implementing a full testing plan, this is something we do meticulously with all our clients.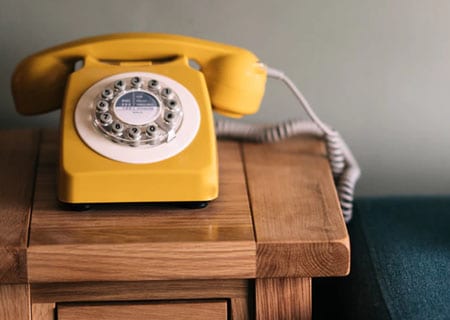 1. Don't renew your ISDN CONTRACT
Firstly, although it may seem obvious – do not renew your ISDN contract. If you are one of the 2 million BT ISDN clients using the old ISDN system, 5 years may seem a while away. But 2020 is just around the corner and this marks the beginning of the phase out.
2. Review your options
When trying to prepare for the ISDN switch off, as a business you need to look for other alternatives. Businesses will need to assess how their phone lines are currently used in order to understand how the new systems will work. 
Hosted VoIP
Hosted Voice over Internet Protocol (VoIP) is a commonly used business protocol. In simple terms, this is a cloud based telephone system that replaces older site based telephone systems and delivers many additional business advantages. 
SIP Trunks
SIP (Session initiation Protocol) Trunks are an internet-based version of older technology; like ISDN, SIP Trunks are cheaper and far more scalable that their older counterparts. One thing to be aware of with SIP trunks is that existing telephone systems may need upgrading to be able to utilise the modern technology.
3. Be prepared for change!
New cloud-based technology brings real business benefits, with BT's announcement that they are switching off the old ISDN network now is the time to discover how this new technology can enhance your business. Check out our light-hearted video below and get in touch with our technical experts on 0333 150 6780 to discuss these changes in detail and start planning for this change now.
Need some help with your preparation?
Here at Pure Cloud we can help you make the right decision for you. Our team of trained telecommunications experts can advise you on the best steps to take when it comes to switching your lines and support you in the migration process so it has as little impact as possible. So what are you waiting for? Invest in the power of the cloud today!