Kyle Raffo joins Matterhorn charity challenge
Paramedic and award-winning entrepreneur Kyle Raffo is joining Pure Cloud's Darren and Jamie Lake as they ascend the Matterhorn for charity.
About the challenge
Darren Lake is the founder of Pure Cloud Solutions, while Jamie is its CEO. Combining their dual passions of charity and outdoor adventure, in August they will climb the formidable Matterhorn in the Swiss Alps.
The expedition is to raise funds for Help Us Help Others (HUHO), with a £30,000 target. HUHO is entirely volunteer-staffed, which means 100% of each donation will go direct to those the charity supports.
About Kyle
Kyle is no stranger to adventure, and travels the world to seek it. He's just returned from an expedition in Nepal which included the Everest region.
He's a paramedic by training, and was even featured on Channel 4's 999: On the Front Line, which follows NHS ambulance crews around the West Midlands.
Alongside all this, he found time to show his entrepreneurial flair. While still in his teens, he founded a marketing agency which later evolved into Embello, who specialise in promotional printing and merchandise. Still under 30 years old, Kyle continues to run Embello and gives keynotes and workshops across the world on marketing and PR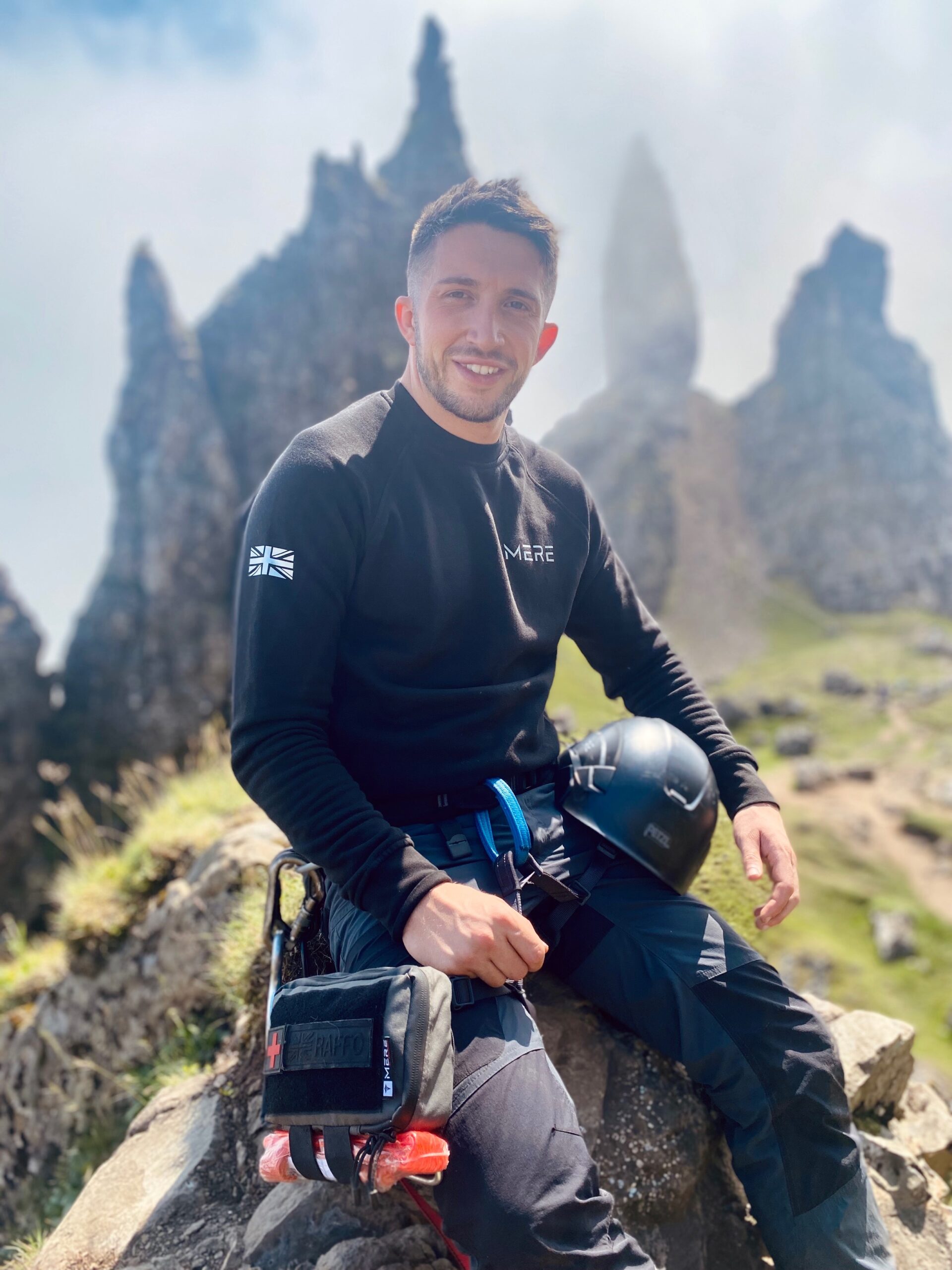 Why Kyle joined the challenge
Kyle met Darren and Jamie a couple of months back through a mutual friend, just before his Nepal expedition. They found a shared interest in charity, adventure and mountains, and stayed in touch.
This contact included a conference call from Kyle's Everest base camp, which took the concept of remote working to extremes!
When Kyle returned, Darren and Jamie decided to invite him to join the Matterhorn expedition. Thanks to their shared interests, it just made sense – and having a paramedic on board can't hurt!
Seeing the good that HUHO can do in the region that he grew up in, Kyle was delighted to accept.
Next steps
The Matterhorn is an unforgiving ascent, whose summit of 4,478 metres (14,692 ft) is one of the highest in Europe. This demands an exacting training regime.
Like Darren and Jamie, Kyle will be training in Scotland and Snowdonia in the coming weeks. Meanwhile, the stairmaster at his gym is his new best friend.
How you can help
Donate and find out more at Darren and Jamie's JustGiving page:
Find out more about HUHO here: