With the rapid rise in mobile security threats, together with the increased compliance requirements from GDPR, every company should have some form of mobile management strategy. This gives you peace of mind that your devices are being utilised in the way they are intended and allows you to see all of your assets under a single pane of glass – perfect for companies who have multiple locations or remote workers.
Cisco's Mobile Device Management (MDM) system manager offers unified management of mobiles, Macs, PCs and an entire network all from a centralised dashboard. So, you can monitor all devices within your organisation from one place, to make your life easier. Whether its iPhone's, Android, Macs or PCs you can see all information, location and have the ability to erase or lock any devices you want.
Robust Security Policy Enforcement
On-Device Content Management
Automated Device Provisioning
Scalable Endpoint Configuration
Device & Data Restrictions
Security compliance:
Customise policies for each user group, require a passcode on devices before pushing exchange settings, limit jail-broken devices or revoke privileges if devices violate security policies.
Seamless user enrolment:
Gone are the days of manual user-to-device assignment. Tie people to their devices by integrating enrolment with Active Directory. Scale your deployment to thousands and eliminates unknown devices.
Use your own devices:
With easy out-of-the-box setup, self-service device on-boarding and management, you can allow your staff to securely use their own devices, bringing your capital expenditure down.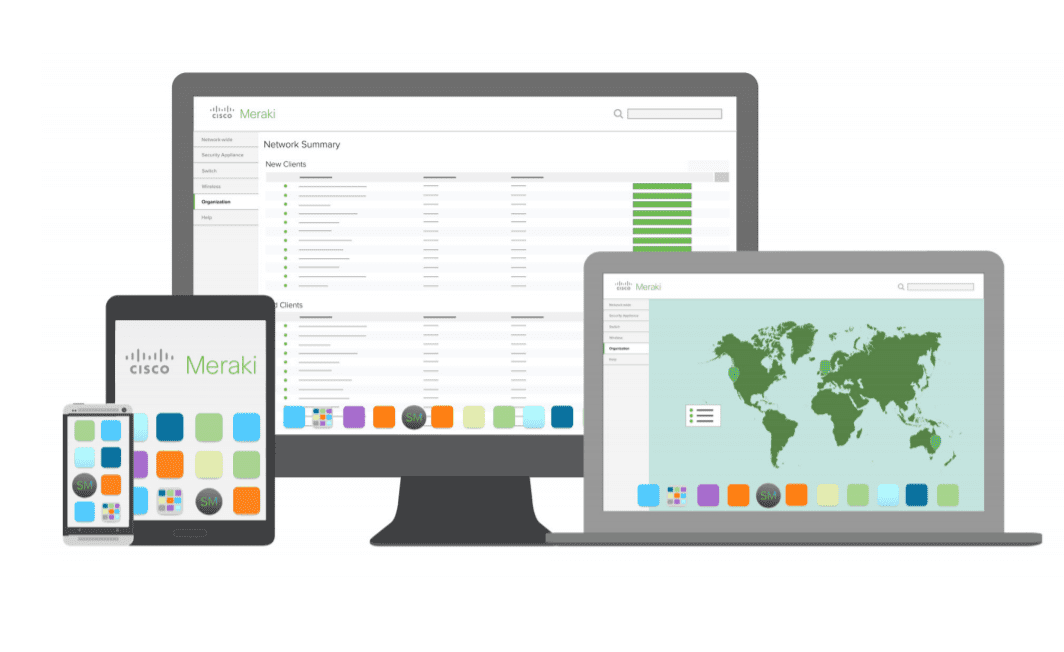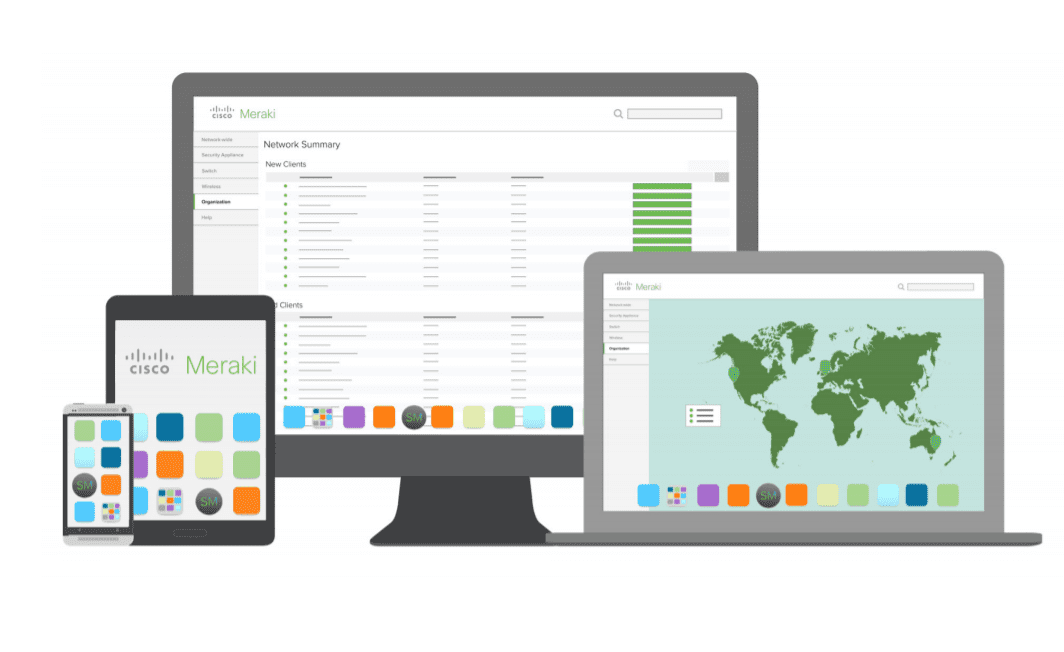 Saves you time:
Using the centralised dashboard, you can manage, troubleshoot, deploy and enforce policies automatically to save you and your IT team valuable time and increase productivity.
Scalability:
As your business grows, Cisco system manager can grow with you. You have the ability to easily increase or decrease the number of devices needed without any need to update or buy a new software.
Manage applications:
From the dashboard you have the ability to restrict and monitor app installation as well as uninstall any apps on devices you feel are no longer useful.
Take control of your business devices
Cisco Meraki System Manager can provide you with full control of all mobiles, laptops, PCs and tablets in your organisation. Why don't you book a free demo today and you can work out the benefits…