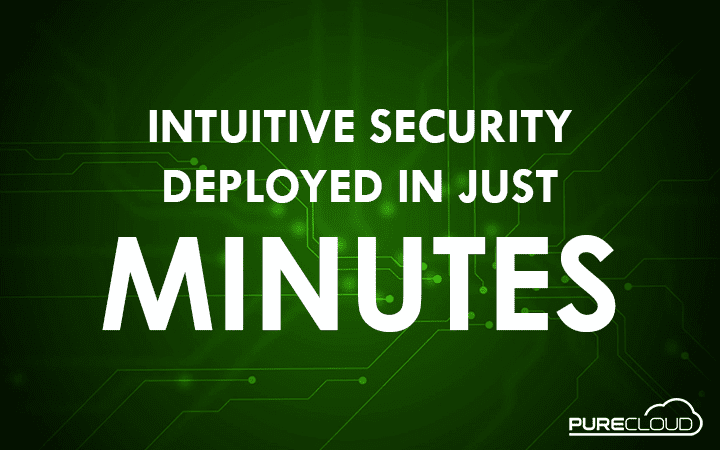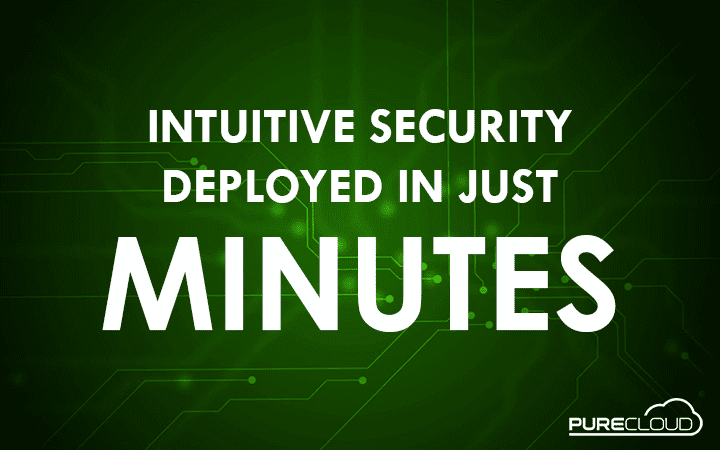 Meraki has the edge for security in a very competitive landscape. Why? Well let's talk about business security and find out. With so many security options to choose from nowadays, it can be quite overwhelming finding the right solution for you. Some decide on cost alone. But you're creeping into dangerous territory.  As they say, you get what you pay for. Some make their decisions based solely on feature set. They're dazzled by the different a solution can do and end up paying over the odds for things they'll probably never use.
Is it really worth cutting corners when it comes to one of the most important elements of your business set-up? We don't think so. That's why we only ever use best-of-breed technology and partner with industry leaders like Cisco, to help our customers get the most from their solutions. No fuss, hidden costs, or worries.
So why Cisco Meraki? Well put simply, it's because it's the best. We only ever deploy our telephony solutions over Meraki technology because not only does it offer security and reliability, but it also gives our clients a whole host more.
Security like no other
The Cisco Meraki service is co-located in tier-1 data-centres with recognised industry certifications such as ISO 27001. These data-centers feature state of the art physical and cyber security using highly reliable designs. These are also replicated across a number of data-centres so that customer-facing services fail over rapidly in the event of a catastrophic data-centre failure.
Meraki also takes a reliable approach to data storage. Using encryption and data segmentation, Meraki can ensure your data is stored securely and effectively in a multi-tenant environment. Also, it separates network management data from user data. Management data flows from devices to the cloud over a secure internet connection. Meanwhile user data flows directly to its destination.
In addition to the Meraki secure architecture and hardened data-centres, Meraki offers a number of tools for administrators to maximize the security of their network deployments. For example, things like 2-factor authentication, password policies that force change every 90 days, role-based administration and audit configuration at no extra cost. Use of these tools provide optimal protection, visibility, and control over the Meraki network. This allows you to be fully HIPAA / PCI compliant.
Every Meraki Security Appliance supports several features, like a firewall and integrated intrusion prevention (IPS) engine, to keep networks secure. Threat definitions and filter lists are seamlessly updated, ensuring every site has protection from the latest vulnerabilities and troublesome websites. 
Here's some amazing security features that no-one else but Meraki can offer:
Identity-based firewall
Automatically assign firewall and traffic shaping rules, VLAN tags, and bandwidth limits to enforce the right policies for each class of users.
Content Filtering
Block undesirable web content across 70+ categories, and leverage cloud lookups to filter billions of URLs, all at the click of a button.
intrusion Prevention
This protects your critical network resources from the latest security threats and vulnerabilities using state of the art cyber-intelligence.
Advanced malware protection
Protects your network from malware using the latest threat intelligence, and identifies unknown malicious files from entering the network.
Auto VPN
Securely connect branch locations using cleverly-designed topologies that provide simple VPN access to sites you want to access.
High availability & fail-over
Provides device and connection integrity through multiple up-links, warm spare failover, and self-healing VPN technology.
Meraki Goes Above & Beyond
The Meraki benefits go further than you'd expect. As well as increased security, there's also free software and firmware upgrades, life-time warranty on all hardware and unbeatable up-time statistics that make it very hard to find many faults in a Meraki security solution. It's also super easy to set up, manage and monitor.
Installation
Getting started with Cisco Meraki doesn't have to be daunting. In fact, a simple wireless network can be ready to go in as little as 30 minutes. As long as there is power and an internet connection available, simply plug in your Meraki devices as everything else can be done remotely.
Migration
One of the biggest concerns when planning for a network migration is how much downtime you will experience. But, with a carefully executed migration strategy, there shouldn't be any impact on your business operations. Your new cloud-based network will run parallel to your legacy one until the process is complete.
Dashboard
With Cisco Meraki, your cloud networking and architecture is 100% centralised and managed via one dashboard. An intuitive and easy-to-use dashboard provides superior visibility. So you'll always have a clear overview of the health of your network, your security, and the software/hardware inventory for your entire business. 
Safe & sound
Every network is a potential target for hackers with cyber threats on the rise. They lurk in the areas you probably never knew existed and take advantage of your security vulnerabilities. However, Cisco Meraki comes with easy-to-implement security features that prevent network intrusions and keep the criminals at bay. 
With Meraki, any and all traffic to and from the main network is sent through an encrypted layer for added security. And with the way Meraki is set up, there is no chance clients could access your dashboard — or even the servers it uses.
Regular network communications are kept completely separate from management communications – that's rare. And although the possibility for malicious attacks are present with any network, Meraki limits the potential access points in a way that regular wireless networks cannot. This means you spend less effort and money on your cyber security efforts; beceause you're already  ahead of the game.
Specialist in SMB Security
Are you a small to medium business? Can't afford to spend a lot of time or resources configuring and maintaining a resilient security solution? Looking for something that is both highly secure and low-maintenance at the same time? Meraki could be a match made in heaven. We offer free trials so you can experience the future of security for yourself. Why not get in touch to find out how Merkai could help you?