Businesses of all sizes are taking advantage of the benefits of cloud computing. This refers to the usage of computer services over the internet. Cloud computing can offer businesses a much more scalable and reliable IT infrastructure, both of which help towards supporting development and growth.
Despite the benefits, there are still a large portion of businesses operating on-premise and missing out. In most cases, these businesses have a technology environment that isn't efficient enough to respond to changes or new trends in the marketplace – and this puts them at a disadvantage in comparison to those that have invested in a cloud set-up.
Some businesses have reservations about moving their technology stack to the cloud and worry about the implications if the deployment process was to go wrong. But with the right support, this is easily avoided and the benefits of moving to the cloud can really make a difference if you give it chance. 
Check out the key reasons more businesses are moving to the cloud than ever before …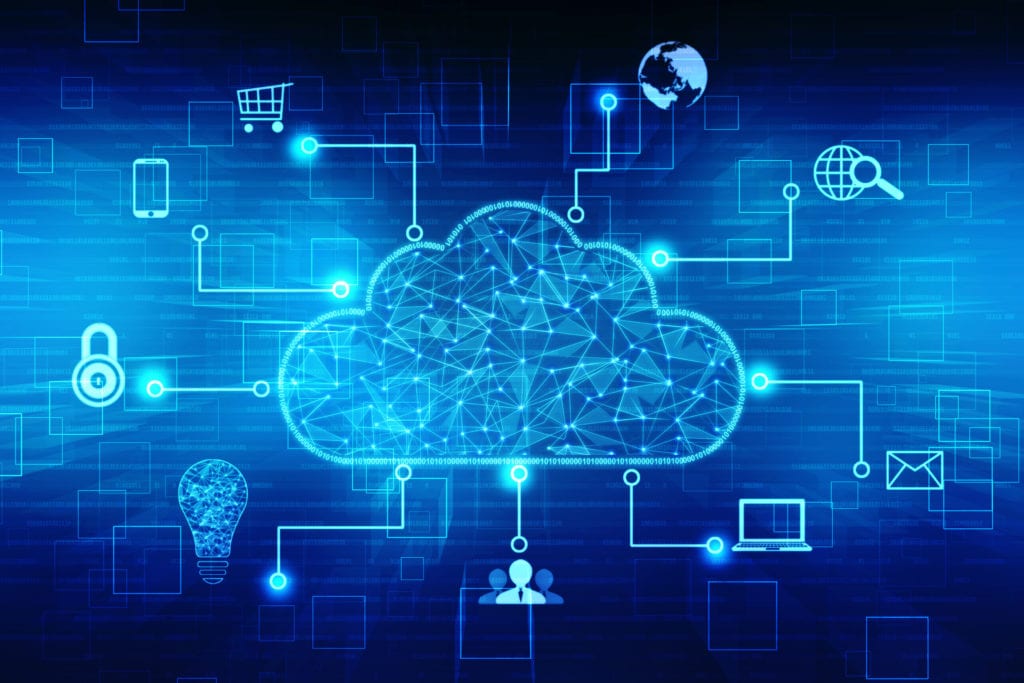 KEY benefits of moving to the cloud
Work Anywhere with internet
As we have all learnt recently, being able to work away from the physical boundaries of the business is a must. Cloud computing allows you to extend your office to wherever there is an internet connection, so no matter where you are, you can work seamlessly.
Cost SAVINGS
The use of remote servers and cloud infrastructure means there is no need for in-house equipment and their associated running costs. Plus, the cost of software updates, management and data storage are also eradicated by moving to the cloud. 
Business Continuity
Investing in a disaster recovery plan can seem costly and backing up data considered time consuming. With cloud computing, businesses have guaranteed, reliable disaster recovery and back-up solutions as standard, without the hassle of setting these up physically. 
Security OVER DATA
A stolen laptop or computer with important data could potentially be a huge financial loss to your business. But cloud computing easily solves this problem. Cloud computing gives you the ability to remotely wipe data from devices in the event they get into the wrong hands. Because your data is stored in the cloud, you can access it whenever you need from wherever you are. This gives you better security and control over all important data in your business.
Scalability
As your business grows the cloud grows with you. Cloud services are ideal for business' with fluctuating bandwidth demands. Meaning you can cope with increasing traffic whilst adding and removing users as your need varies – all from one central location.  This level of agility provides SMEs a real competitive advantage and is a core reason many companies prefer to use the cloud for their business.
STEPS TO MIGRATING TO THE CLOUD:
Investigate – List the reasons you want to move to the cloud and what you want to move to the cloud. There are different methods of cloud working, so choose the one that is best for you. It could be lift and shift where you move the servers to a data centre or it could be using a cloud service there are benefits to both. Cloud is a broad term, so try and understand what it means to you.
Applications – Map out which applications are moving to the cloud. Take time to do this and ensure all areas of the business are involved. There may be that one application that only one person uses that is critical to the business, and if missed, would cause serious problems.
Security and compliance – Make sure security is not compromised during and after the move. Check to make sure you are still meeting your compliance obligations and there are measures in place if anything goes wrong.
Choose your cloud provider – You can use multiple suppliers and certain applications are cloud-based and supplied by the provider. Our telephone system is an example. Its cloud-based and the resources sit in our own data centres. Most importantly, choose a provider that listens to your needs and has the expertise to guide you through the migration.
Connection – Once you move to the cloud the connection to the internet is so important. Some services take time to install and every site is different. Check if you can get a good connection and how long it takes to install before moving anything over to a cloud-based environment. 
Create a migration plan – This is not a one size fits all. Plan well ahead of schedule and make sure everyone is aware of what is going on. Think about down-time implications and strategically map out the different phases in a plan that best suits the way your business operates.
get in touch for free advice