At the end of September, PCS Directors Jamie and Martin Lake attended the Centile Partner Summit in Cannes, France. Here, we came away with the Top PaaS Provider Award for 2019. Centile are a European platform developer specialising in Cloud PBX and Unified Communications. This year, they have been acquired by sister-company Swyx, a communications software developer for SME's.
The Partner Summit is the perfect opportunity for resellers and providers, like PCS, to discover the latest developments in Centile's cloud communications and collaboration offer. This includes the newly launched PaaS ISTRAconnect. It also offers the chance to network with other like-minded companies in the Communications industry.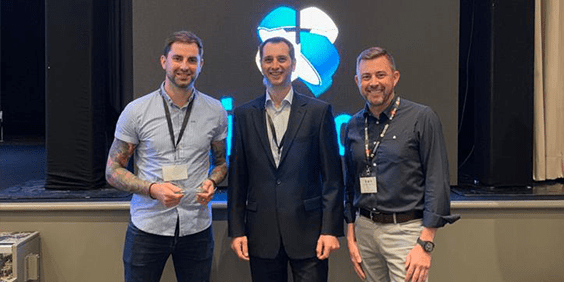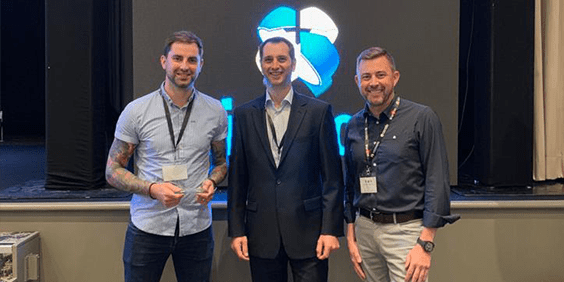 A huge achievement
Whilst at the Partner Summit, Centile announced that Pure Cloud Solutions had won the coveted Top PaaS Provider (Platform as a Service) Award for 2019! We have been using and selling Centile's communication platform Istra as part of our UCAnywhere and FMC solution. We have taken the Istra software from Centile and built a fully resilient and redundant communications offering across multiple UK locations. This allows us to offer SME businesses an intuitive and effective tool for managing internal and external communications. It's been a very popular addition offering a far superior feature set than that of its competitors.
Jamie Lake, Commercial Director for Pure Cloud said, "It's a huge achievement for PCS to be recognised as Top PaaS Provider at this level. It is testament to the hard work that all our staff have put in over the last couple of years. I think it shows that we are not a small player in the industry and we are being recognised for what we are doing."
Martin Lake, Co-Owner and Director added, "We are over the moon to receive the Top PaaS Provider award! PaaS is something that is only ever rolled out by the big boys, so this is a huge differentiator for an SMB like PCS!"
Looking to the future
We believe this award is just the start. It gives us real traction for the coming year and allows us to offer a unique value to our communication solutions. We have put in a lot of time and effort to get the platform where it is today. But the journey doesn't stop there. We are constantly looking at ways to improve the platform and take it to the next level. In January, we hope to release the latest update which will see even more features added for customers to enjoy.
"What's important for us now is that we continue to build on what we have been doing over the last 18 months. We want to strengthen our relationship with Centile, grow our customer base and develop the platform so it continues to meet the needs of those using it," said Jamie Lake.
Martin Lake commented, "Centile and Pure Cloud have been working very closely together recently and have forged relationships that will continue long into the future. Going forward, we can use the PaaS expertise we now have in-house to ensure our customer's telephony experience is a good one."
He added, "finally, I just want to give special thanks to our support team who really have put a shift in to gain this award. Also thanks to the guys at Centile for their continued support."
Looking for a unique comms solution?
Check out our unified communications platform, UCA in collaboration with Centile! It's unique, intuitive and has a whole load of features that offer businesses real solutions to their communication frustrations! Free yourself from your desk with UCA.