Most of our everyday business operations now take place online, and even more so since the coronavirus pandemic catapulted remote working as a tangible, long-term business solution. From an increased use of cloud-based technology to utilising video conferencing to collaborate, meet and stay connected, it is now increasingly difficult to imagine how any company could function effectively without them.
But to enjoy the benefits that digital working offers, businesses need a fast and reliable internet connection. Without this crucial element, productivity and customer experience will suffer greatly and that has a direct impact on your business and its profits.
That's why choosing the right connectivity solution for your business and its needs is critical. And whilst there are many options available, the only option that guarantees speed and reliability is a leased line.
WHAT IS A LEASED LINE?
A leased line is a dedicated internet connection that utilises fibre optic technology to connect your business to the exchange, allowing you to send and receive data quickly from one location to another.
Unlike most internet connectivity options, a leased line is solely for your own use and you don't have to share the connection or bandwidth with anyone else. This means you will experience a dedicated, uninterrupted connection that won't suffer from latency or speed issues during peak times.
WHY USE A LEASED LINE?
There are a few reasons for using a leased line, but they are particularly effective for providing high speed connections to the internet to improve efficiency and for linking several locations together to form a shared network.
Leased lines can also be used for businesses that want to utilise VoIP technology as part of their telephony solution and to provide sufficient bandwidth for large volumes of remote workers who will be using the network simultaneously from multiple locations.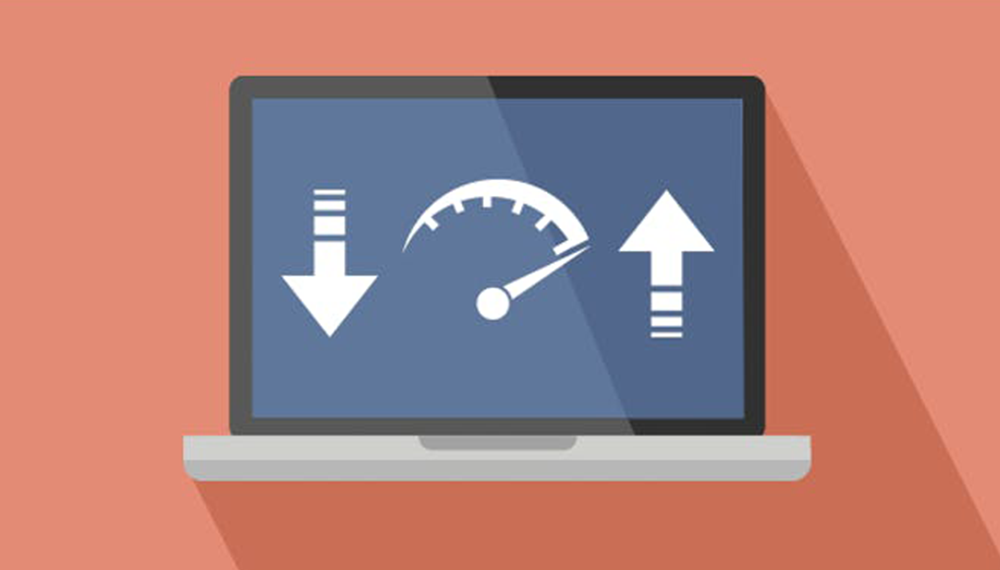 Symmetrical Bandwidth
Leased lines offer symmetrical bandwidth which means they can provide identical download AND upload speeds as opposed to standard connections which generally prioritise downloads speeds which isn't usually adequate for most business needs.
This is important and beneficial because upload speeds determine how quickly you can send data, so a higher speed means it will be easier, and quicker, to make VoIP calls, back up data, send emails and larger files and use remote desktop, without any interruption.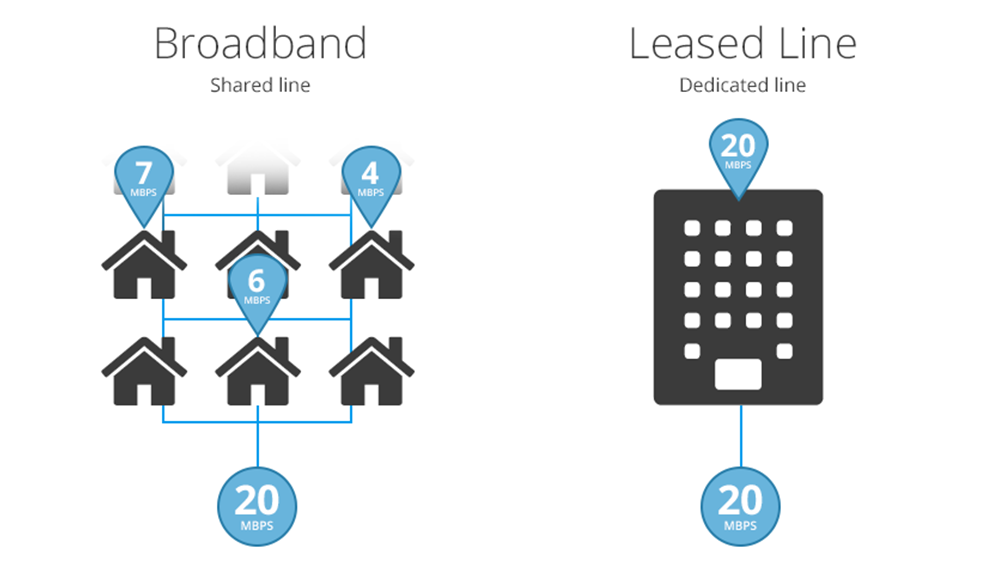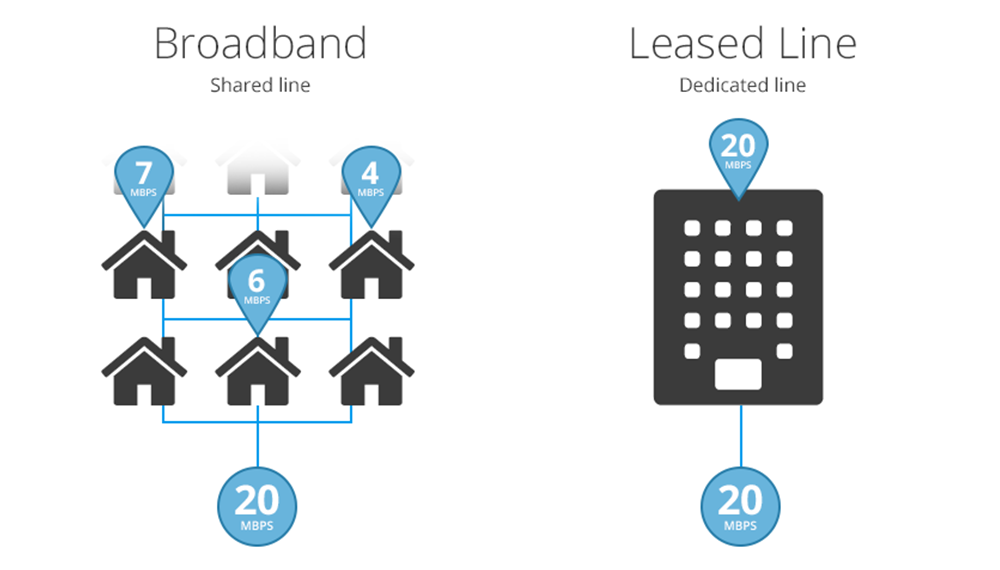 Uncontended Bandwidth
Most internet connections are described as a 'contended service'. This means, that because the connection is shared, the bandwidth is used by everyone in your local area, potentially by 20+ other businesses. So, at peak times when everyone is utilising this connection, you're likely to suffer from slow internet.
On the other hand, because leased lines offer dedicated bandwidth, there's no need to compete for connection with others during peak times meaning speeds remain consistently fast.
Faster Speeds
When it comes to standard internet connections like ADSL, the speeds available are much slower, usually 'up to 24Mbps' and these speeds drop dramatically to more like 5Mb – 15Mb of contended internet the further away your business is from the exchange.
Yet with a leased line, connection speeds are much quicker and come in range of speeds from 10Mbps up to 10Gbps. There are no 'up to' or 'best' speeds like you get with other broadband connections, meaning you will receive the full bandwidth allocation that you pay for – guaranteed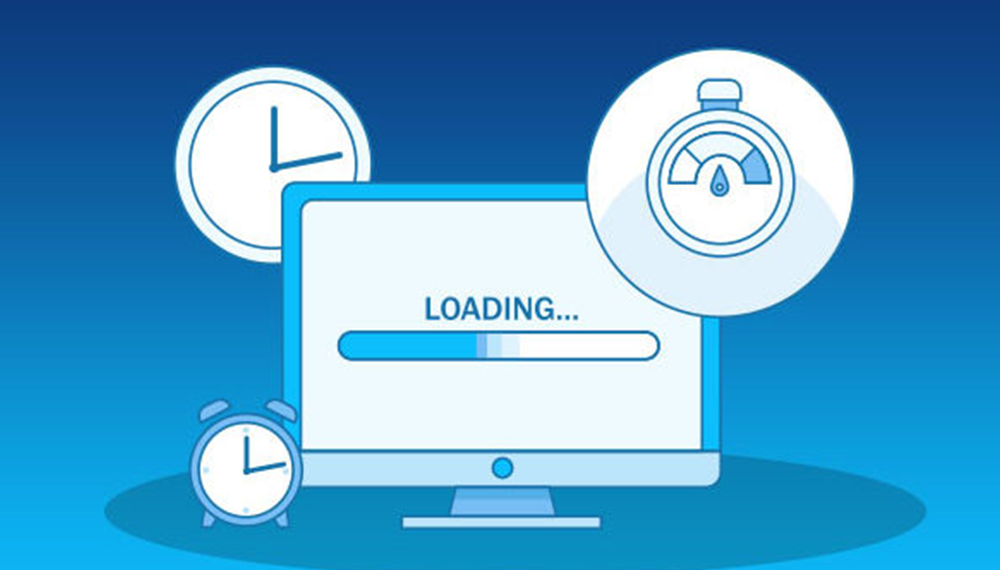 Lower Latency
Latency is the delay that occurs while processing, transferring or streaming data via an internet connection. It is sometimes described as lag, buffering and load time. Many standard internet connections suffer from latency issues and this can impact business productivity.
A leased line connection lowers latency issues meaning you will experience little to no interruptions when making high quality VoIP calls, using cloud applications, or downloading large files.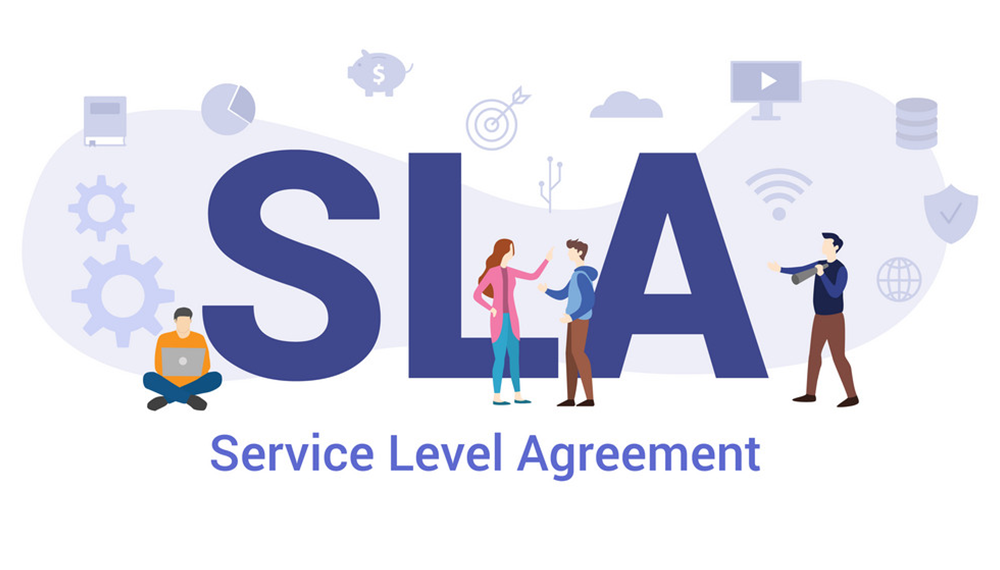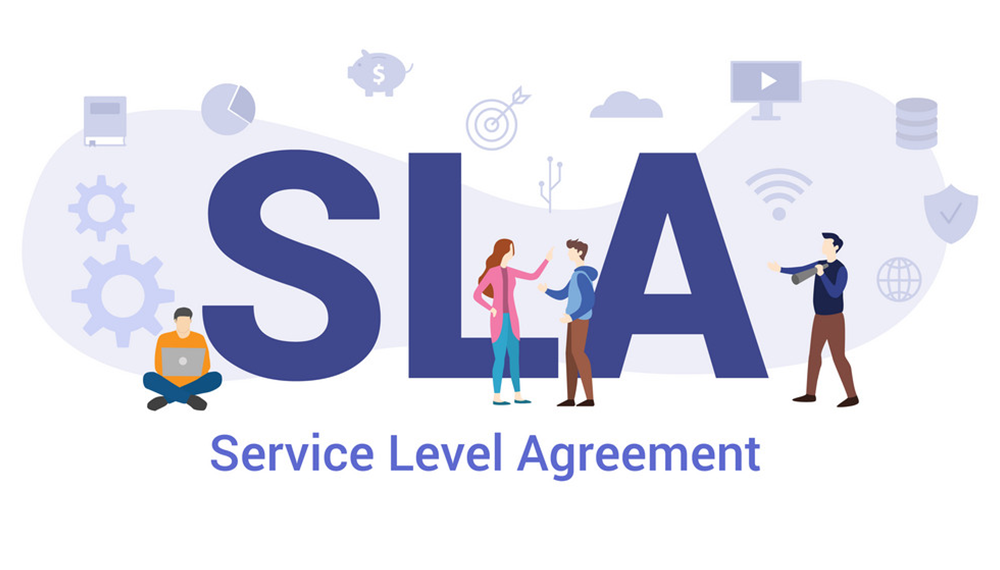 Support
Leased lines tend to come with Service Level Agreements (SLAs) and Service Level Guarantees (SLGs). Standard connections don't usually come with these, making it harder to receive quick support.
But with leased lines, if there's ever a problem, because you'll have an SLA you will know how long it will take for a fix to be implemented to get you back up and running. These are usually applicable 24/7 and outline the level of compensation on offer if your issues aren't rectified promptly.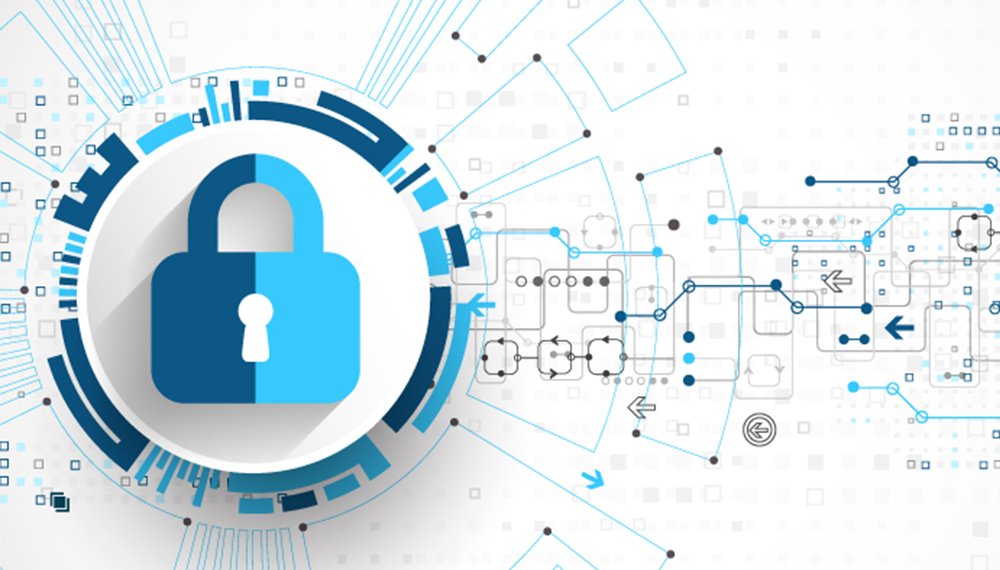 Security
Hackers and cyber criminals can gain access to a business' cable internet connection relatively easily with simple techniques such as "network tapping".
Leased lines are harder to infiltrate as the connection is exclusive to you, and you can select your own protocols for encrypting and securing data.
This makes the connection secure, ensuring that files and data sent is safe from hackers and supports businesses with their cyber security strategy.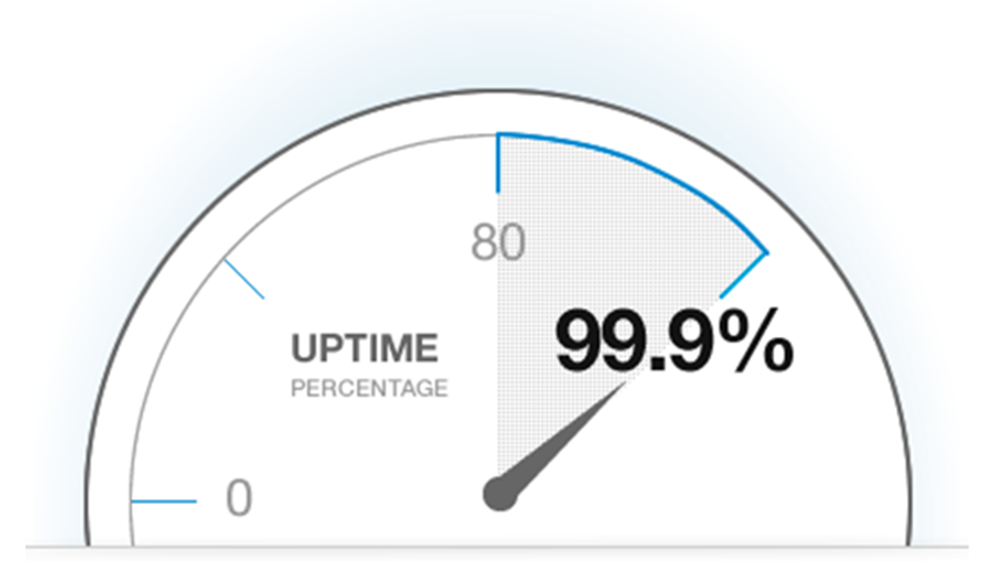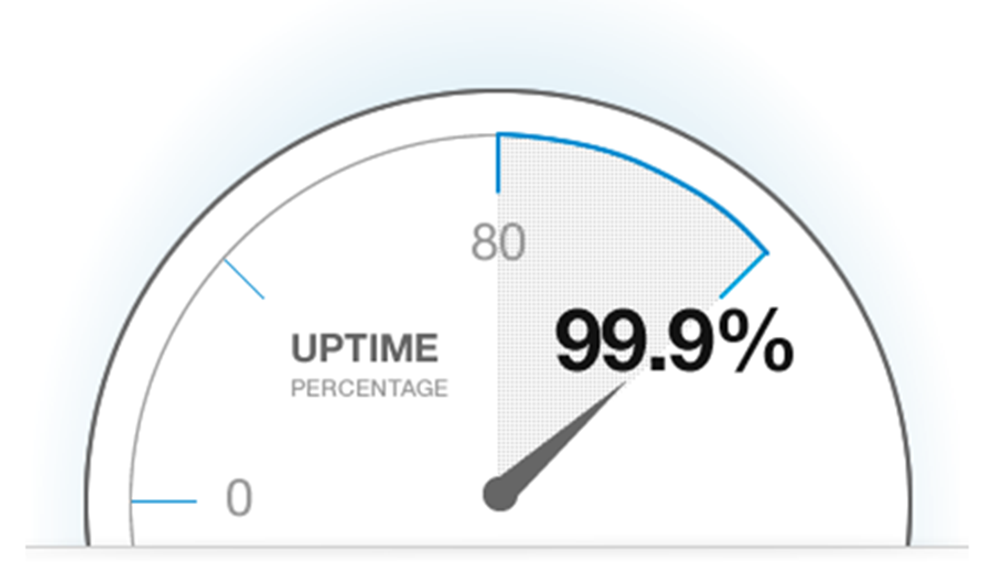 Reliability
Leased lines are usually much more reliable than standard internet connections. Firstly, because they utilise fibre-optic cable, the connection doesn't suffer from electrical interference experienced on older copper lines.
Secondly, dedicated leased lines suffer from significantly less outages than traditional broadband, offering over 99.9% uptime which is perfect for businesses that are heavily reliant on their internet connection to operate.
This means you should rarely experience any downtime, if ever.  And if your leased line connection does ever drop, you will receive a guaranteed fix time that, if not met, means you're entitled to compensation.
THINGS TO THINK ABOUT
Cost
The benefits associated with leased lines means they are considered a more premium internet connection, and this can mean that they are expensive.
Although pricing has decreased over time, the cost of leased lines is still more expensive than other alternatives that could meet your business needs.
If you're frustrated with the limitations of shared communications and data connections though, and want guaranteed speeds, a leased line is your best option and the benefits usually outweigh the cost.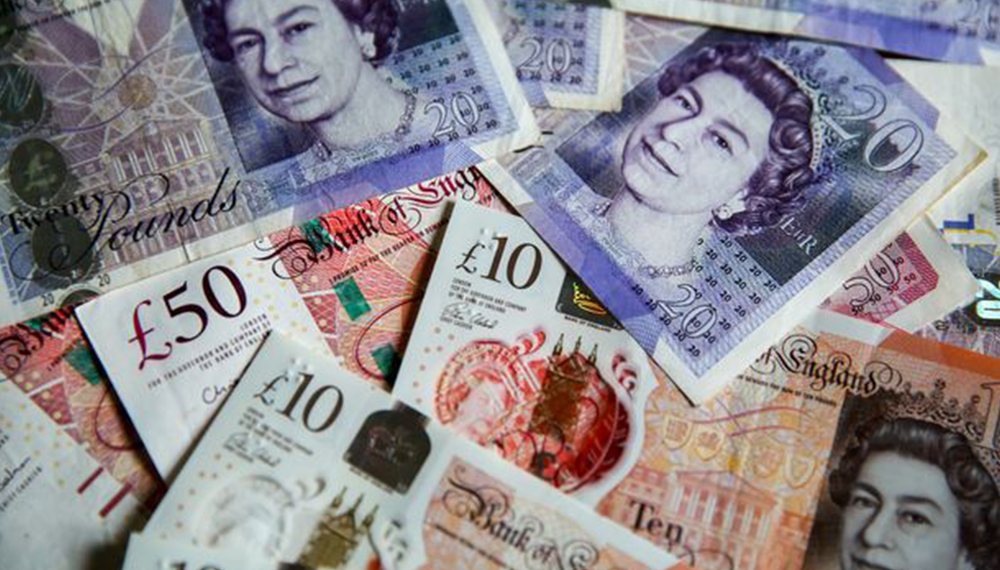 Longer Installation
Installing a leased line is a longer process than other internet connections.
You will usually need a site survey to assess if there are any installation costs associated with your order. These are generally only applicable if new ducting or new fibre tubes are required to get to your premises. The good news however is that you can cancel your order up until you have received any extra construction charges (ECC's) without penalty.
Even then, the physical installation process involves creating a new circuit and therefore may require some building work in different locations.
The whole process can take around three months, in comparison to three weeks for alternatives.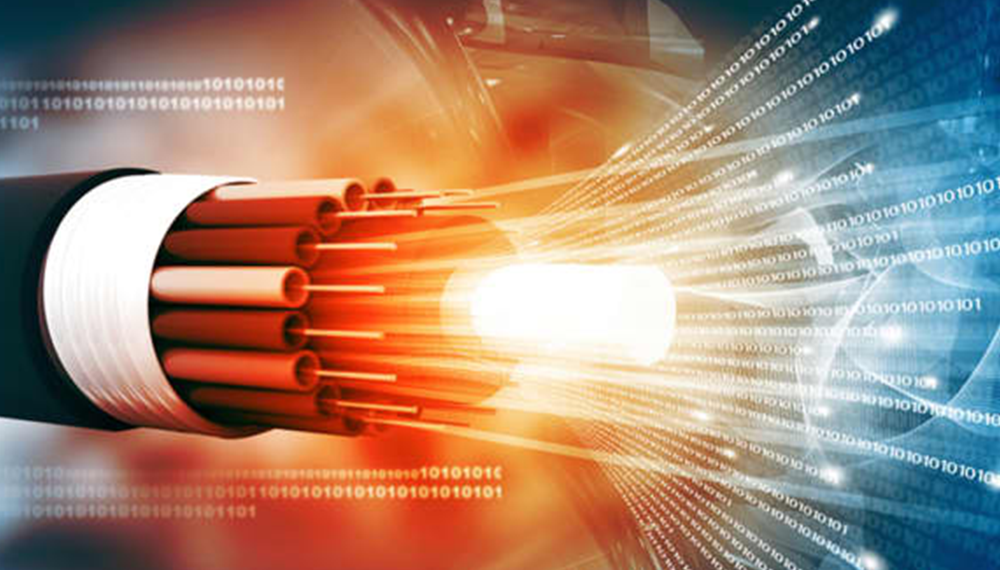 SHOULD YOU INVEST?
Businesses are embracing digital transformation now more than ever before, and this puts more strain on our internet connections.
This might mean that your current connection is no longer suitable to meet your demands.
A leased line isn't for everyone though and there are other options to choose from.
It totally depends on the nature of your business and the services you use, but it could be the difference between thriving in the digital world or struggling to keep up.
opt for a leased line if you satisfy one of the below:
–  You have a large office space and lots of staff
– You have multiple locations
– You use a datacentre
– You use cloud business services such as Office 365 or Google Drive
– Your internet connectivity is critical to business operations
– You are implementing remote working long-term
– You frequently use VoIP for calls
– You tend to transfer large files or copious amounts of data
ADVICE & SUPPORT ON BUSINESS LEASED LINES