COVID-19 and social distancing requirements have had a major impact on day to day operations for many small businesses and organisations up and down the country.
Businesses have had to adapt to these new measures and adopt smarter working strategies to ensure business continuity.
When home working requirements were announced by the Government, Steps to Work needed a remote working solution as soon as possible, starting with the Senior Management Team and the Directors.
Here's how we used Steps To Work's existing setup as the foundations for new technology, to support them through Covid-19…
Steps To Work Capable Technology
Steps to work have been a loyal PCS customer for many years. We have recently become their strategic communications partner and we now look after their entire IT, Telephony, and Networking infrastructure.
Over the last couple of years, Steps to Work have invested heavily in their IT and telephony systems. By designing their new network and telephony we were able to ensure that Steps To Works business continuity and disaster recovery requirements were met. Part of this new design was replacing their legacy on-premise telephone systems – used across multiple sites – with a feature rich cloud-based solution that was used across all locations. We also replicated this design with their IT infrastructure.
Both of these solutions have enabled Steps to Work to operate as if they were in the office from any location during the Covid-19 pandemic. Without the new design, correct solutions or upgrade to their legacy hardware and systems, Covid-19 would have had a major impact on the day to day operations at Steps To Work due to the limitations of their old technology.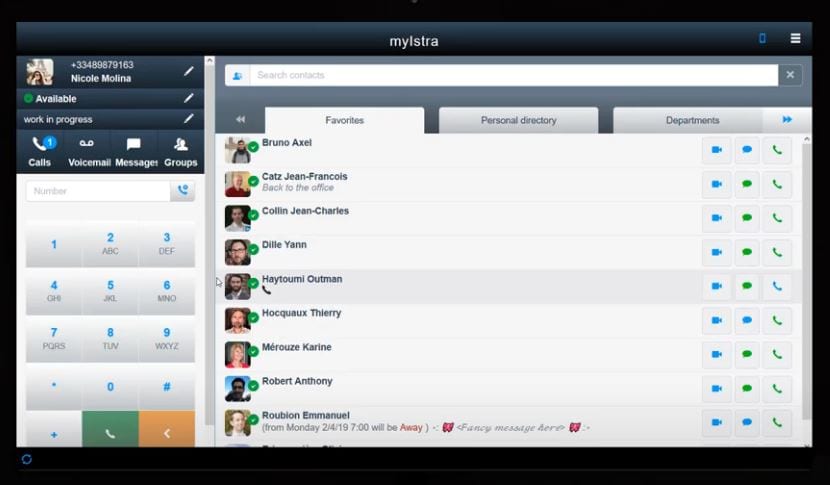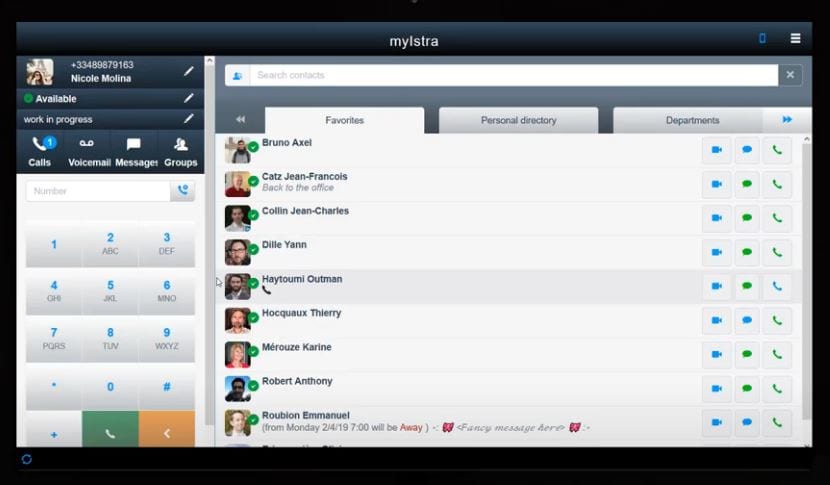 Introducing MyIstra …
As soon as it become apparent that home working was required for a lengthy period of time, Steps to Work reached out to us for advice.
We discussed the situation with the senior management team to find out exactly what would be required to support them during this unprecedented time and when. Based on discussions at the meeting, we already had an offering that Steps to Work could use immediately.
Our Unified Communications Anywhere (UCA) platform has a desktop version called myIstra, which allows users to collaborate and communicate from a single application.
We demonstrated myIstra to the senior management team at Steps to Work and they were very impressed at how easy it was to use and how effective it could be for them going forward.
Getting set-up
As soon as the Senior management team decided to move forward with the new myIstra solution, we had to move quickly. Despite a national shortage of IT hardware due to the Covid-19 pandemic, we were able to source additional laptops for those users that needed them to get setup for remote working.
When the new hardware arrived, our team of engineers preconfigured the new laptops and set up secure VPN connections, so staff could access company information securely and with ease. At this point, we also created and configured the new users on our UCA telephony platform, including giving them access to myIstra.
Once the new laptops were set-up we arranged hand delivery to STW to avoid any delays. Now that STW had their new hardware and were on the UCA platform using myIstra, the senior management team were in a position to begin working remotely as if they were at their desk in the office.
As soon as STW were ready to go live with their remote working solution, we made a few simple changes to the routing of their existing telephony setup allowing it to seamlessly route calls to the remote users.
The whole process from order to go-live, was completed in just 24 hours, meaning Steps to Work could start working from the new solution almost immediately, whilst ensuring there was no impact on their current services.
Crystina Wooley, Head of Corporate Services at Steps To Work said, "The responsiveness from the whole team at PCS to enable us to have additional devices, get personal devices configured and two factor authentication accounts created was excellent. Your support has meant we've been able to allow our staff and vulnerable people to work from home throughout Covid-19. We really do appreciate your efforts."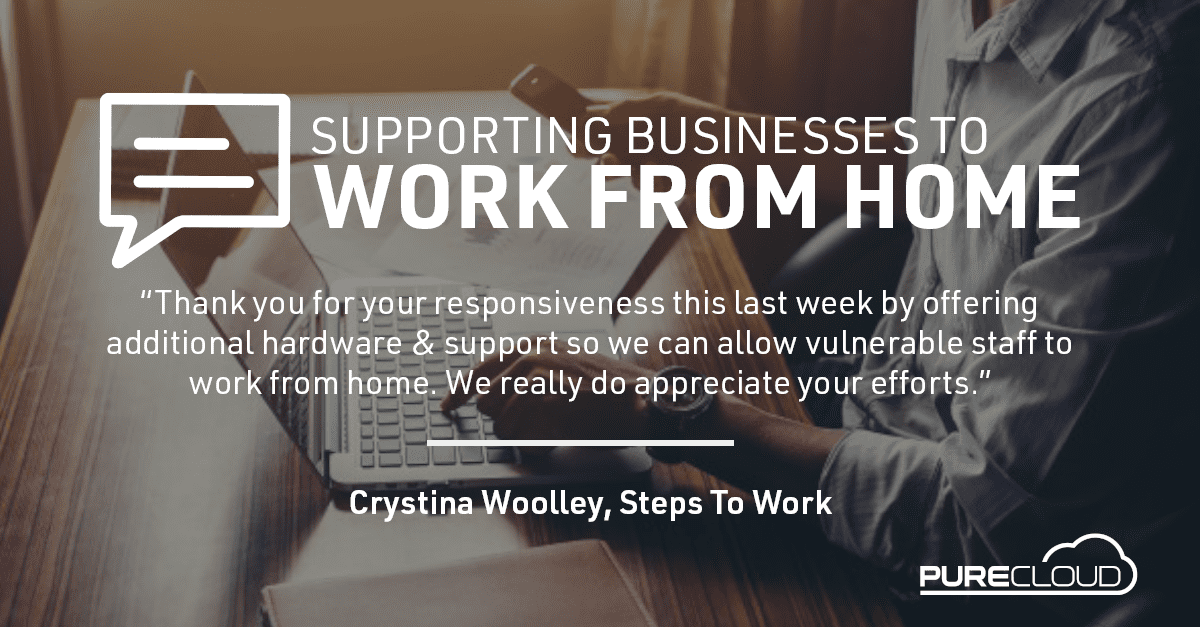 Supporting Steps To Work Through Covid-19
As a result of Steps to Work adopting cloud-based technologies, they've been able to be more flexible and adapt quicker when necessary, as proven throughout the Covid-19 pandemic. They are now able to operate and collaborate more efficiently and with the business continuity they need, not just now, but in the future too.
Nick Matthews, PCS Technical Director, said, "I would suggest that all businesses consider their options when it comes to cloud-based technologies, especially in light of recent events. There are a lot of businesses out there that have been unable to continue working in the way Steps to Work have because they are being held back by old technology."
"We've been banging the drum about cloud solutions for this very reason for some time now. We hope, that if nothing else, this pandemic has helped businesses to see the benefits of investing in these new working solutions in the future."
We are delighted to have been able to support Steps to Work through Covid-19 and are looking forward to continue supporting them with their technology needs as we develop our close partnership throughout 2020 and beyond!
Cloud is the way forward
Although there is an initial technology investment in cloud solutions, the operational and business continuity benefits  it delivers outweighs the impact that unforeseen circumstances such as the COVID-19 and social distancing rules, can have on organisations. If you would like to discuss how we can support you with cloud technology, simply call us on 0333 150 6780, email or fill out the contact form below and a member of the team will be in touch.