The importance of internet connectivity in digital Britain has risen dramatically over the last few years. As of January 2019, internet users were reported to be at 4.4 billion.  A number that continues to grow at a fast rate around the globe. In today's world, internet connectivity in most organisations' is essential to communicating with customers, clients and employees. And with the increase in cloud – based solutions dominating the market, more businesses are upgrading their internet connections. That's because without the internet, you can't have cloud technology. But that being said, is internet connectivity really as important as we think it is for modern day businesses? We caught up with CEO Darren Lake and Commercial Director Jamie Lake to find out what they think …
"In this day and age internet connectivity is critical to every business" – Jamie Lake
"As the migration from 'on-premise' based services to 'cloud' based services is rapidly continues to rise, we are sending more and more traffic across the internet. To do this, you need a reliable and efficient internet connection. If you don't, you and your business risk losing out of business, information and data – all vital peices of business puzzle. That being said, it is amazing how many businesses settle for poor internet connectivity or worse, refuse to invest in the correct internet connection for their requirements.
Although you may save your business money in the short-term, long-term, you're in trouble. Think about how much your business accrues in the costs of wasted time, missed orders, delays, outages etc. In the long-term you usually find the costs outweigh the savings significantly. And not investing in the correct internet connection and IT infrastructure is a crime when it comes to your future.
The Internet & SLA's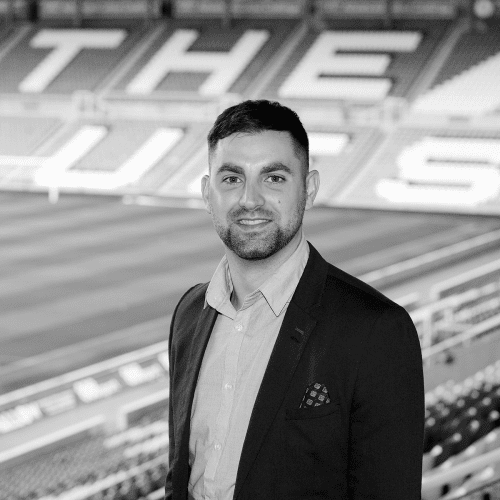 Business grade Service Level Agreements (SLA's) are vital for any business that is reliant on the internet to operate. However, there are only certain internet connections that come with these SLA's and they include EFM (Ethernet First Mile) and Ethernet. If one of these products were to go down, then the carrier has to fix it within the SLA (usually between 4 – 7 hours) or the customer will receive compensation for each hour outside of SLA they are down. That way you won't be out of pocket, often back up and running within the day. 
In comparison, standard DSL (Digital Subscriber Line) products such as ADSL or FTTC carry a 'best efforts' SLA meaning that if a circuit were to go down BT will fix it as and when they can without penalty. So what does this mean in reality? Well it could mean your business is down for days/weeks/months with nowhere to go. And that's not good for business, let alone your reputation or ultimately, your bottom line.
Ongoing Management – don't ignore it.
Not only is choosing the correct connection important to businesses but the ongoing management is just as critical. This may include traffic shaping where certain applications/services are given more bandwidth than others i.e. emails given more bandwidth than social media. Or it could include traffic prioritisation where certain traffic is prioritised over other traffic i.e. voice traffic over general traffic to provide a real QoS (Quality of Service). You can even use it for load balancing/intelligent routing where traffic is spread evenly over dual internet connections or routed over the most stable connection by the network hardware.
When all of this is planned/deployed properly, clients can expect to have a much better experience than when solutions are incorrectly planned or deployed. That's where PCS come in. Over the years, we've seen it all, which means we're pretty well equipped to deal with most business scenarios. It also means we're good a working out creative solutions for you. What works best for you, won't for others, and visa-versa. The key is, don't ignore it. If your internet is poor, don't just complain, take action. Find out what you need and invest. Or, get left behind …"
"Internet connectivity enables businesses to implement cloud technology that delivers real operation benefits." – Darren Lake
"How important is internet connectivity? In today's world? You don't have to be technical to work out that. To put it simply – VERY.
Over the last few years Ethernet bandwidth has improved dramatically and at the same time prices have reduced, which is great for our clients.  The result is that clients can now take advantage of new cloud technology and experience the business benefits that this kind of technology delivers.
It goes way beyond the type of internet you've had in the past and until you make the change, take the risk, go for gold, you'll never understand just how much you're missing out on.
BCFC Reaping the Rewards
For example Birmingham City Football Club, a PCS client for over 25 years, have recently had a complete technology refresh at the ground. This is the full works. From cabling & CISCO cloud-network infrastructure to hosted-cloud voice, all of this new technology that has bought both operational and commercial benefits for BCFC.
All of this was made possible because of the internet connections we have implemented there. Without this solid, underlying internet connection, there's no way they'd reap the rewards that modern tech has offered them. The next phase for this client is virtualisation of their server infrastructure, again all possible because of the internet connections on-site.
When things go wrong
The other thing to consider with internet connectivity is what happens when something goes wrong? With traditional DSL copper products there are no guaranteed SLA's but with Ethernet internet connections there is a 4 hour fix. This again delivers peace of mind for our clients. Plus with our proactive internet monitoring Pure Cloud engineers know something is wrong before the client does. Imagine your support company calling YOU to tell you there's a problem. Now that's a first."
NEED MORE INFORMATION?
Find out how Pure Cloud  can help you with your network and how it can benefit you in the long-run. Get in touch and we can show you why so many clients are already benefiting from it…