When it comes to your customers, first impressions always count. And this impression can often be made via your contact centre.
Your contact centre should focus on customer needs and satisfaction, while internal processes work towards improving your overall performance and eliminating inefficiencies.
Employees performance is key when it comes to your contact centre. This could be your customer's first interaction with your company and how satisfied they are following the call can reflect on your organisation.
Increasing contact centre efficiency is not a job that can be done overnight. It requires an in-depth review of current metrics, finding areas for improvement and investing the time and resources required to improve.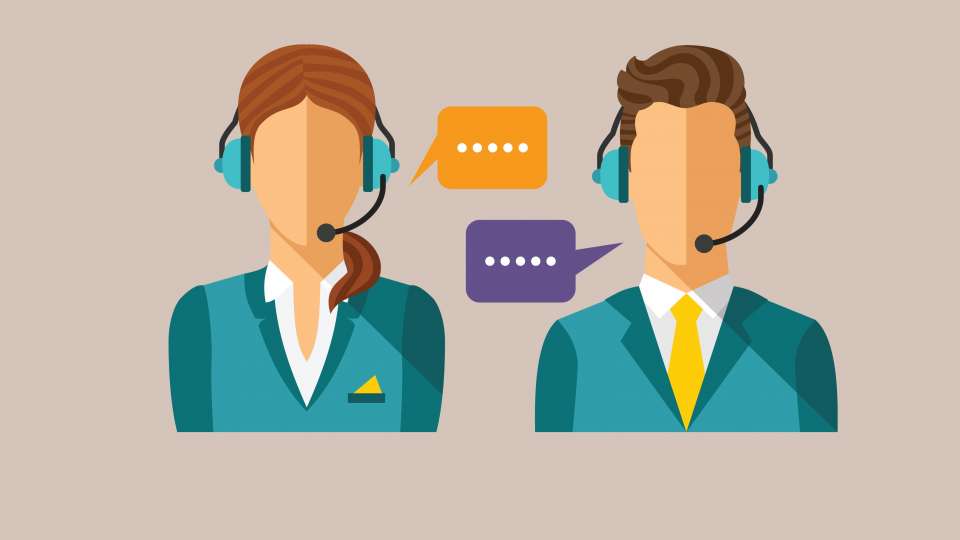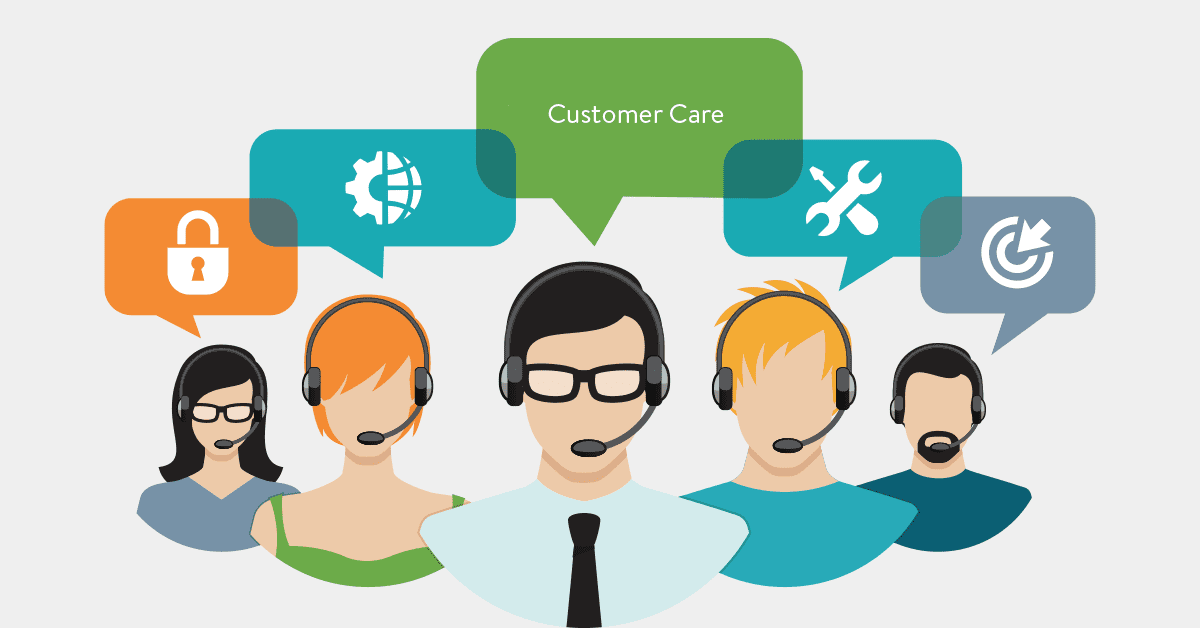 WHY EFFICIENCY IN CONTACT CENTRES IS IMPORTANT
By increasing the efficiency and effectiveness of how your employees interact with customers over the phone you can considerably improve results.
SLA's and service metrics allow you to measure this as well as your organisation's profits and call volumes.
Re-evaluating your current situation can give you a better idea of what your employees may be lacking and how to improve this – thus improving the overall efficiency of your contact centre.
Here are just a few of our top tips to improving contact centre efficiency.
AUTOMATION
Automation solutions are a driving force in the contact centre landscape and should be at the top of your list when looking to increase levels of efficiency and keep your business competitive. There are a few ways you can automate your contact centre to do this.
Interactive Voice Response (IVR)
IVR has been around for decades and is a quick and easy solution to serve customers whilst in a queue. You can record customised greetings, prompts or messages, with either your own voice or a pre-recorded IVR message if you would prefer. E.g.- Press 1 to speak to a manager.
Automated customer support means that some problems can be resolved without the need for human interaction but more importantly, can dramatically reduce the resolution time of the issues that do. This is achieved by routing calls to the correct teams so that the issue can be dealt with first time and clients don't get transferred from department to department.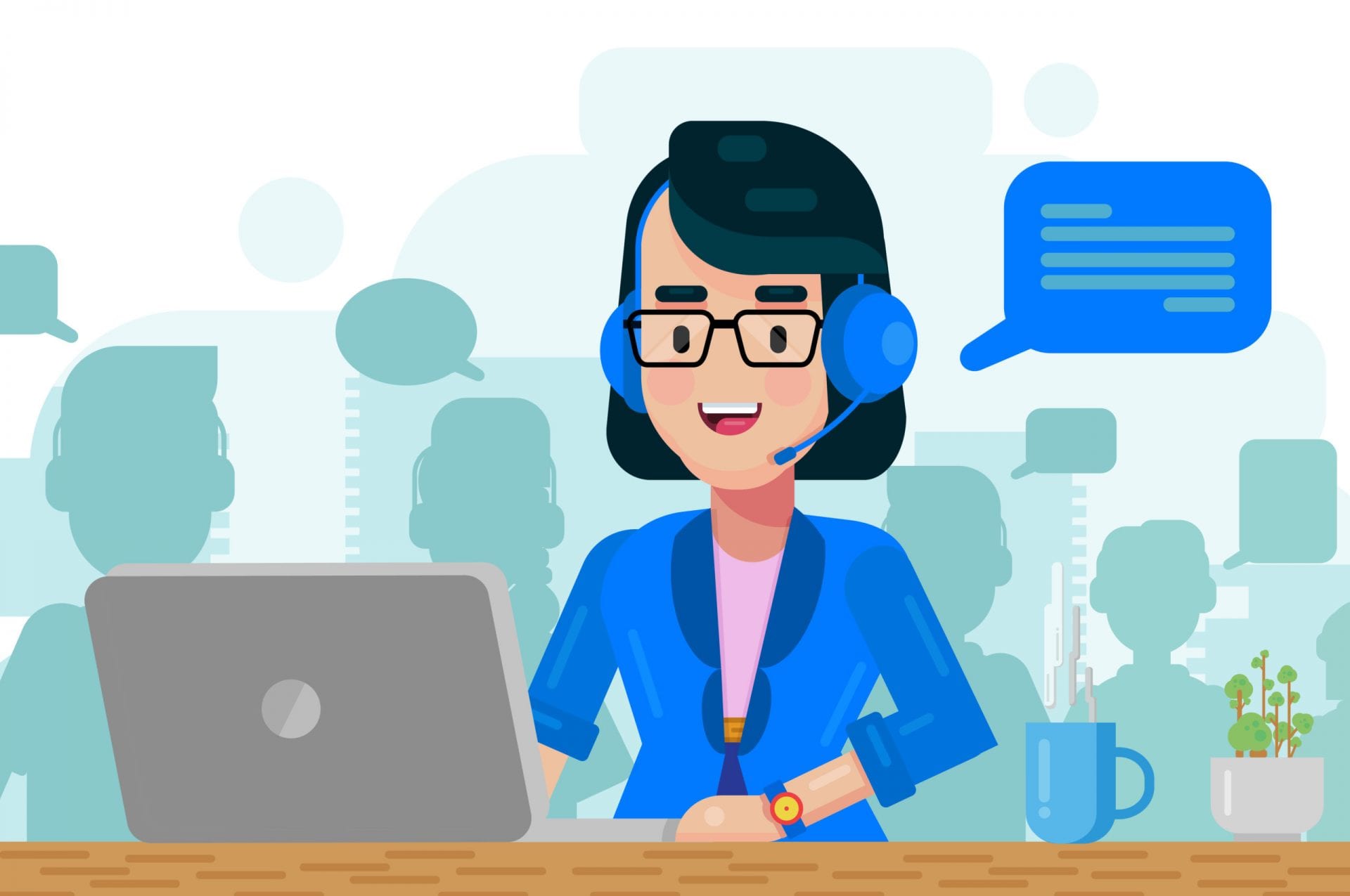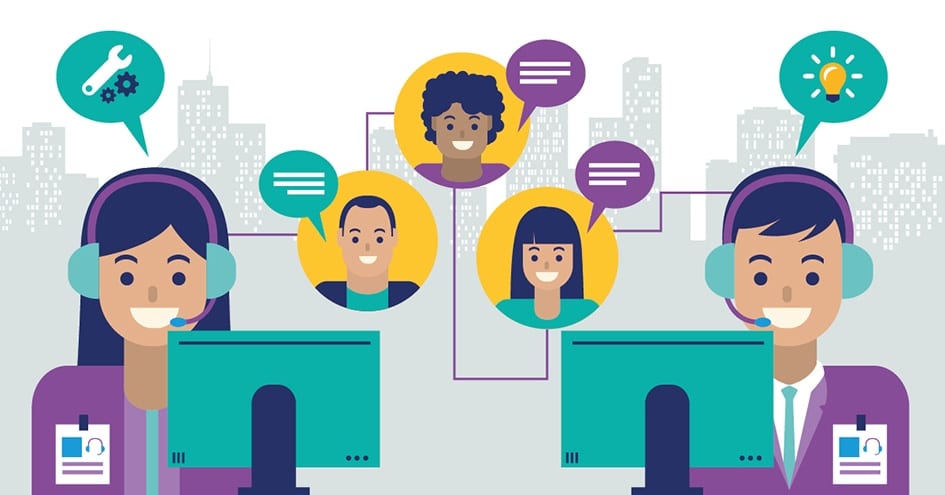 Robotic Process Automation (RPA)
A second automation solution that's made its mark in recent years is Robotic Process Automation (RPA). This solution can offer chat bots that provide quick responses to frequently asked questions as well as digital assistants so customers can enquire about your services. Enquiries such as "How do I change my personal details?" can be easily handled over the internet by a chat bot on your website.
Automation solutions can make your life a whole lot easier whilst supporting you to improve the customer experience. But if implemented incorrectly, automation can have an adverse effect.
However, you can never underestimate the personalisation employees can bring to your customers. Which is why we believe a balance between both is the key to successful automation.
Queue Buster
Queue Busters are a great way of reducing call wait times and improving the customer experience, especially during busy periods. This feature gives your clients the option to hold their position in the queue without being stuck to the phone. i.e. they can request a call back. The intelligent system will then hold their position in the queue until they reach position number one, at which point, the system will automatically try and call the client back. The system will attempt the call back 3 times before seeing it as a failed call back attempt.
Cost saving
Reducing talk time, reduces cost per interaction. Plus, your agents will be more productive, so customers will get quicker resolutions, which drives more business. And if you use automation too, you'll have less staff, and therefore less overheads – all of which impacts on your overall ROI.
Time saving
Automated responses can drastically reduce the time taken to resolve customer issues. Personal details can be quickly collected through voice recognition and transcription. And calls for specific departments can be quickly routed through a brief description given by the customer.
Improved customer loyalty
The better first impression the customer receives on the phone, the happier they will be and the more likely they are to stay loyal to your business, because you will have built trust.If you provide a quick easy service for your customers you can in turn help to boost your company's growth too.
FEEDBACK
Agents working on the front line of your call centre are those who interact with customers over the phone the most. Asking them to report back on any positive and negative feedback received can help to evaluate the internal procedures that are working and those that are not.
Acknowledge complaints and use them as areas your call centre team can improve on. Likewise with any positive feedback on what works well. If individuals receive good feedback about how they handled a customer, then celebrate this. Employees will be motivated to work harder if they know they are doing well, which will also mean they are more likely to be more productive.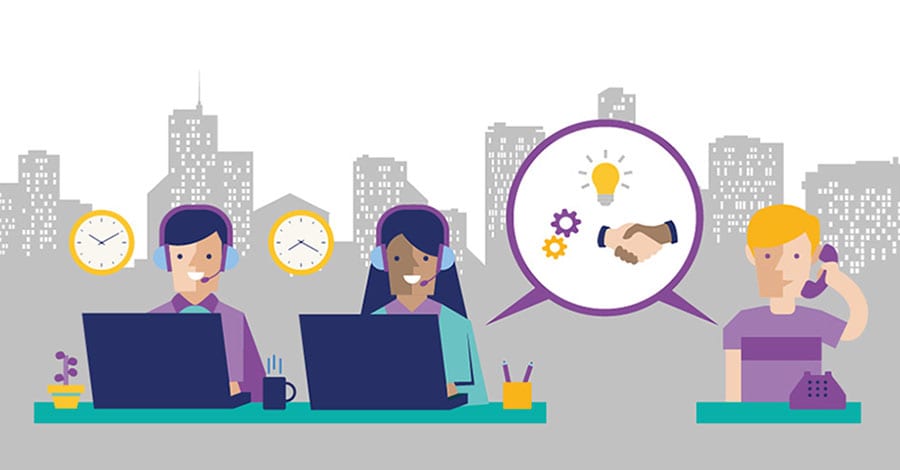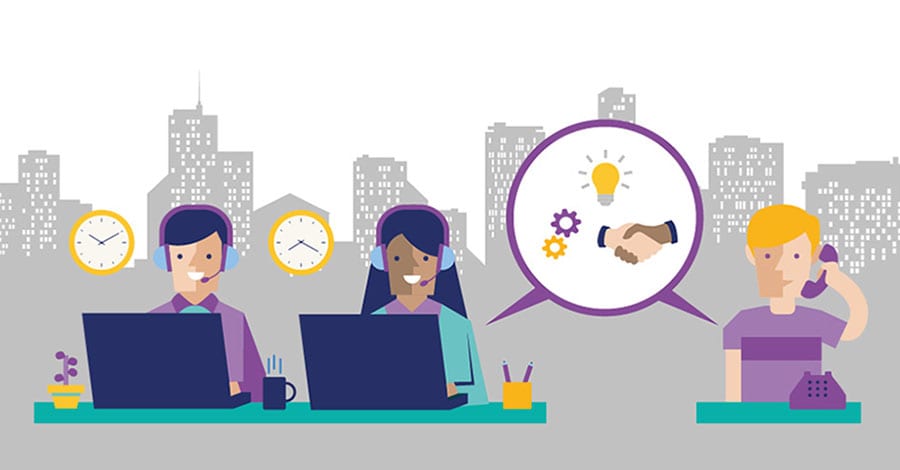 REDUCE HANDLE TIME
By reducing the time you take to handle your customers, concerns can be resolved quicker and your call centre team will be able to handle a greater call volume.
We suggest collecting as much information as possible at the beginning of the call. Build a script around previous calls that have been answered well as well as a 'cheat sheet' with quick answers to frequently asked questions.
Another way to reduce call handle time is by deploying skills based routing. This distributes calls to agents with the skillset to handle and resolve the problem at the first point of interaction. For example, "Press 1 to speak to Spanish speaking agent" – the call will then be distributed to a group of agents tagged as Spanish.
Automation isn't a barrier
Customers will always appreciate the personalisation that comes with contact centres from employees, but robotic assistance can really help to increase efficiency. For more information on how to improve your contact centre through automation and technology, get in touch. Simply call us on 0333 150 6780, email or fill out the contact form below.