We are excited to announce that the latest enhancements of UCA Version 10 of our Unified Communications Anywhere solution are on their way soon!
UCA is a business grade unified communications platform that brings together various collaboration tools including instant messaging, voice, video conferencing and mobile call recording into one platform.
Developed in partnership with Centile, UCA is fully resilient and can be utilised globally. It's known for its feature-rich offering and ability to deliver a seamless user experience across multiple devices and media types, so you can work from wherever you are!
What's exciting is the latest version will offer even more features than the current version including the ability to integrate with Microsoft Teams!
Here's a sneak peek of what's to come with UCA Version 10 …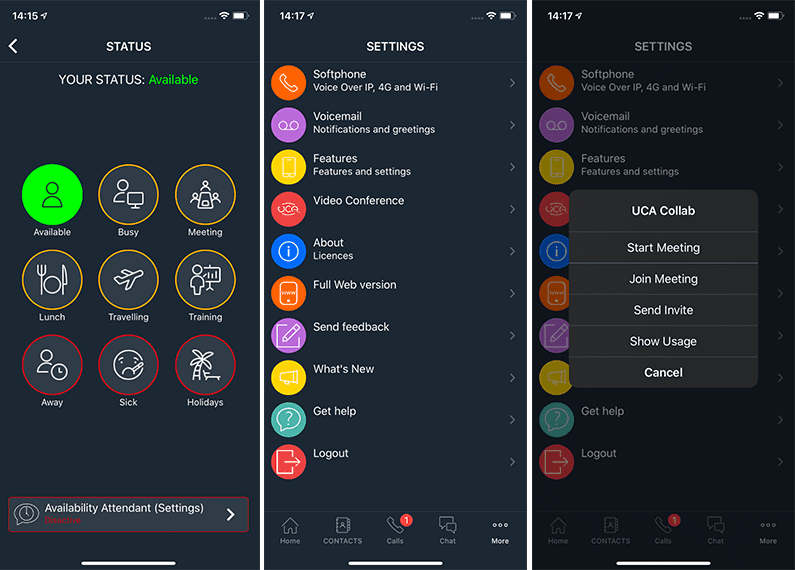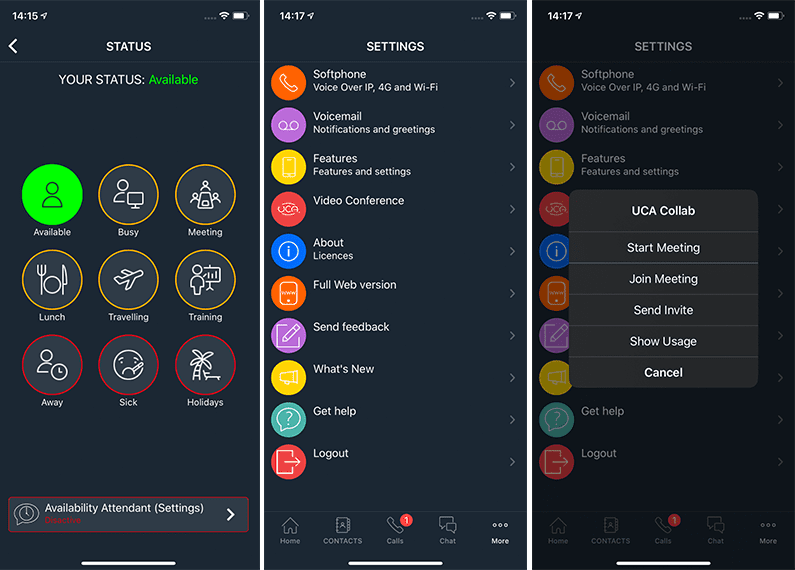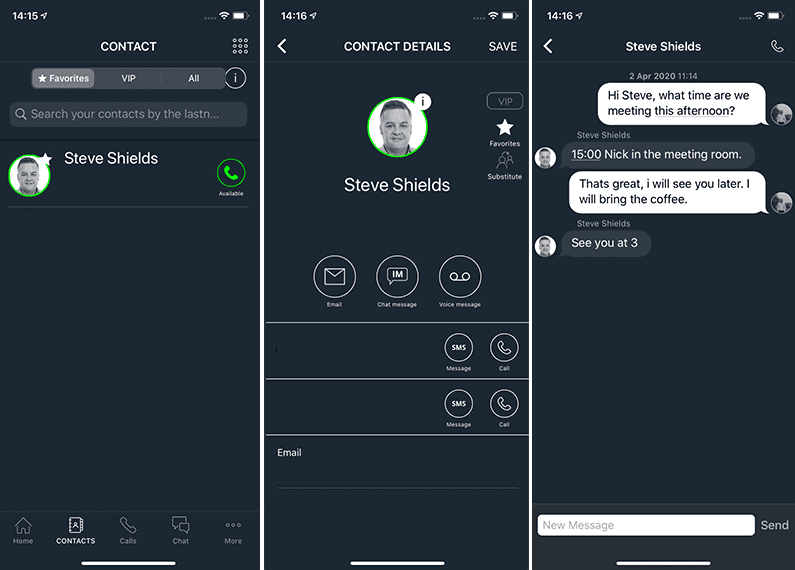 UCA Version 10 App Updates
New Look
The biggest change you will notice with UCA Version 10 is the new look and feel of our intuitive app. Both Android and iOS will benefit from a new user interface that looks slick and polished.
Chat Improvements
We're also introducing group chat that will allow users to communicate quicker and easier than ever before. The chat features are very similar to those that users would have on their own personal devices.
Automatic Call Distribution (ACD) Control
There will also be better ACD control which will allow supervisors to manage their call queues. Prioritise your team's workloads with call picking and ensure that incoming callers have minimal wait times.
Enhanced Forwarding Rules
These aren't just forwarding rules, these are enhanced forwarding rules. The new version of these includes forwarding rules based on the user's presence state. These can be scheduled, they can integrate with your personal calendars and they can be automated.
Voicemail Control & Modification
In the new version of UCA, users now have more control over their voicemail options and modifications. This is now easily accessible via a single menu option through the app.
Desktop & Web Version: MyIstra updates
The desktop and web version via the myIstra platform will also benefit from a new look and feel, consistent with the UCA app. Everything you need to manage your business communications will be easily accessible via the left hand menu and there is new chat functionality that supersedes the previous myIstra version.
Plus there's the added bonus of the below features too:
Call queueing
Users can now enable call queueing on their personal extensions to manage and prioritise their incoming calls.
Detailed ACD Statistics
We are introducing a new wallboard that will show supervisors and agents detailed call statistics like calls in queue, wait times and agent status.
ACD Call control
A more detailed view, that gives supervisors the ability to prioritise their incoming calls. It also allows them to 'pick' calls from the queue in order of priority.
Group Management
Supervisors will now have the ability to open and close call groups to improve call control and wait times for incoming calls.
Call recording opt in/out
Allow users to choose as and when calls are recorded during personal use or in the instance of sensitive, confidential data.
Custom Preference Tabs
This will allow users to personalise their myIstra for their useage and needs. Preferences will be shown in a personal menu as a shortcut for users.
See how UCA Version 10 can work for you!
UCA Version 10 has a whole host of new features designed to support businesses to work more effectively and productively. Fancy seeing how Version 10 could work for you? Sign up below for a FREE demo from one of our experts. or contact us for more information.