VoIP (Voice over Internet Protocol) is a modern, cloud-based technology that allows you to make phone calls over your internet connection instead of using traditional phone lines like ISDN.
This technology converts sound into digital packets and transfers it through the internet in the same way as other types of data like email.
VoIP is ideal for businesses that are looking for a more efficient, feature-rich communication solution. It's also perfect for businesses that want to control their costs.
And with the pressure mounting to move away from ISDN systems before 2025 and embrace IP technology, it's easy to see why VoIP is being adopted by businesses globally.
But some are still confused about how it works and whether it's as good as what they're currently using. Below are some common statements about VoIP – but are they true or false?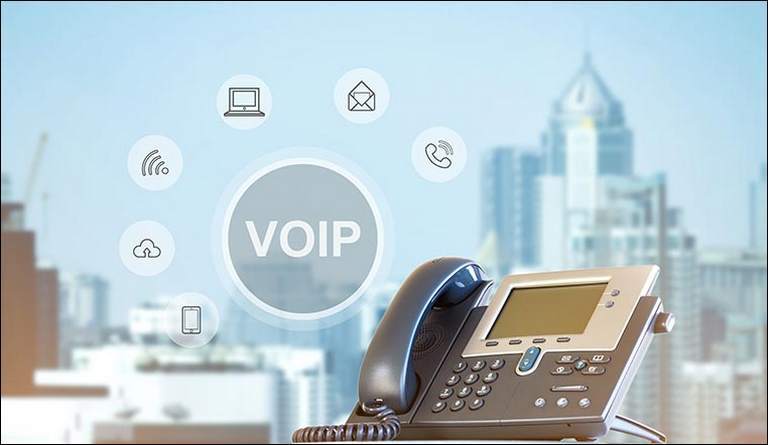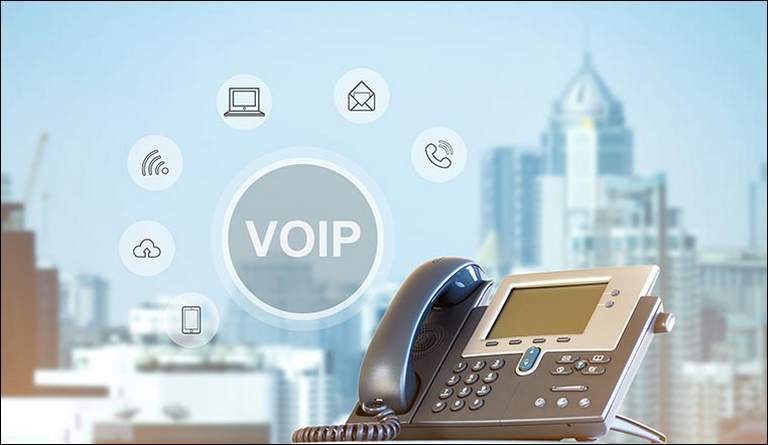 "MOVING TO VOIP WILL SAVE ME MONEY"
TRUE
As VoIP works over your internet connection, there is no need for traditional phone lines like ISDN and no need for a traditional telephone system or associated maintenance agreement.
You'll also benefit from free UK landline and mobile calls and if you have international offices, calls between them would also be free.  You can even integrate your business mobiles with a VoIP platform, removing the need for a separate mobile contract.
Plus, VoIP software upgrades are included for the lifetime of the contract so your business will always be using the most up to date version of the platform. Add that to tons of collaboration options like integrated chat, video conferencing, desktop-sharing and mobile apps that increase staff productivity – what's not to like?
"VOIP IS HARD TO INSTALL, USE AND MAINTAIN"
FALSE
Once you've chosen to implement VoIP, your provider will usually come and install the system for you.
It's so simple that if you have an internal team, some providers could supply you with a step by step guide to install the system yourself.
Once installed, you just need to plug in the IP handsets, download the softphone or mobile app and it's ready to use. It's so simple, it can even be done by those who are less technical.
Unlike older technology, VoIP makes moving, adding or changing users much easier too. You can do this in a few clicks usually via a central, intuitive online portal. This means maintenance is straightforward and rarely requires professional IT support.
"it isn't as secure as traditional systems"
FALSE
Compared to traditional telephone connections, VoIP is very secure. It has encryption protocols, meaning your calls and data are secure, which can't be done on regular telephone connections. VoIP platforms also have fraud detection built in to identify traffic flows and lock the system down if it spots something unusual.
VoIP providers are improving their encryption technology all the time to ensure solid business communication between you, your partners and your clients.
At PCS, we work hard to ensure security protocols are put in place and support you to identify gaps in your existing security solution.
We can then recommend what's required to ensure your network is safe.
"It is a more scalable comms solution"
TRUE
By utilising a VoIP system, you'll benefit from a highly scalable communications solution. As your business grows, you need a system that can be scaled up and down as you need.
With traditional systems, this can be a headache, but with VoIP, this can be done in a few clicks.
You can add as many extensions as needed and deactivate them when required. So, you only ever pay for what you need.
This unique scalability means it's perfect for any size company – supporting growth, efficiency and productivity while remaining highly cost effective.
"THE CALL QUALITY OF VOIP is POOR"
FALSE
There are several elements to ensuring call quality that should be addressed before VoIP is implemented. Your internet connection should be able to carry additional bandwidth related to VoIP call traffic.  The VoIP platform should also be connected to all major internet providers at the core platform level to ensure voice quality of service.
In addition to this, the platform should be able to measure the quality of each individual call made across the platform, this is called a MOS reading. Before implementation, a full network test should also be carried out to ensure your existing onsite network can support additional VoIP traffic.
Once the above has been checked and providing you have a fast and stable internet connection, the voice quality of VoIP should be crisp and clear.
More than Just a telephone system
Communication is about so much more than just phone calls. In today's connected world, you should think about using a telephone system that adds additional unified communication and collaboration features that could be useful to your company operationally.
VoIP offers this and so much more. It's the modern way to communicate efficiently, using the internet to provide a scalable, reliable and affordable communications solution for your business.
With the upcoming ISDN switch-off as well as advances in fibre-optic technology, there's never been a better time to explore VoIP telephone systems and its benefits.
EXPLORE VOIP FOR YOUR BUSINESS TODAY!