Due to the recent global pandemic more businesses are now embracing remote working and are integrating this approach as a permanent fixture into their polices going forward due to the success businesses had in 2020.
Whether the majority of your business is still operating from home, or your staff are gradually returning to the office, it's important that you've evaluated your current communications system to ensure you're up to speed and utilising a platform which is going to drive efficiency and productivity.
What if your business could benefit from mobility, flexibility, cost control and collaboration both now and in the future? With softphone technology – this becomes a reality. Stay connected to the office no matter where you are by leaving your outdated desktop phones behind by opting for business softphones instead.
SOFTPHONES & WHAT THEY DO!
A softphone is a software program or application that enables voice communication using data networks. This is installed on an internet-connected device like a laptop, tablet or smartphone and can be used to make calls without the addition of old phone lines like ISDN, or reliance on dedicated hardware.
The software is normally provided by your VoIP provider and mimics desk phones by presenting a phone interface on the device, complete with a dial pad and call handling features such as mute, hold, and transfer.
They are much more powerful than desk phones because you can access all the features that come with your VoIP solution on any device. Plus, you'll benefit from enhanced features like video conferencing, visual voicemail, chat capabilities and presence states, like what's offered by our UCA solution.
Softphones allow you to take advantage of a wide range of unified communication and collaboration features that will dramatically improve your company's communications and service. Utilising a mobile solution, businesses can be safe in the knowledge that their employees have access to a variety of communication methods on a single device, allowing them to operate effectively wherever they are.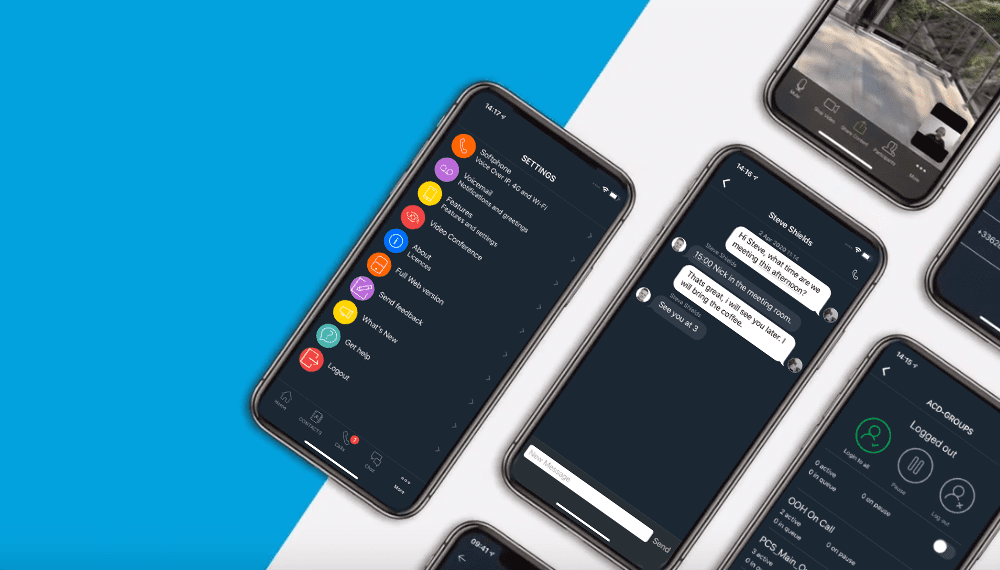 THE BENEFITS OF A SOFTPHONE
COST SAVINGS
Traditional phone systems require you to make an expensive, upfront investment. This includes the cost of hardware, installation, support, and maintenance for traditional phones, which starts to add up.
Thankfully, the switch to softphones is a switch to software, which means there's no need for expensive installs, wiring or costly hardware.
Plus, new functionality and features are just a free patch or upgrade away, so you don't have to worry about maintenance or hardware replacements either.
And because the software is license based, upgrading your device doesn't result in new software purchases, you simply add the software to your new device.
COLLABORATION
Softphones have a variety of licence options that offer different features. With the collaboration licence, users get a range of tools that allow them to collaborate more effectively. You can easily share a presentation on your screen, work together on documents and transfer files within a chat.
Video conferencing has risen in popularity recently and that's included too with this licence type. Meet face to face to instantly brainstorm and allow collaboration to flourish with multi-party conferencing and video calling, all without any additional cost.
These tools are readily available, so softphones can offer more effective team collaboration and time-sensitive communications while boosting productivity.
SCALABLE
As softphones don't rely on old infrastructure they can be scaled more easily. New users and new features can be added and removed easily and inexpensively.
Add new lines or users by simply logging into your dashboard and making the required adjustments, meaning you no longer have the hassle of hardwiring lines into a new space.
As well as this, softphones can go with you if you need to move location. There's no need to upgrade your software, change your telephone number, or make any new installations – simply continue working as normal without interruption.
FLEXIBILITY
Because softphone technology is software- based, it's incredibly flexible. It can be installed on a range of different devices to suit your needs.
There are desktop applications that run on Mac and Windows computers, laptops, and tablets as well as mobile apps for iOS and Android devices. So, whatever suits your needs best, the choice is yours.
MOBILITY
Softphones are not dependent on location, so the limitations of your desk are long gone. As long as you have access to the internet, your softphone can be used wherever you are.
This allows you to have all the tools of your office available to you no matter where you are in the world. So you can work from the office, a hotel room, at home, or even a coffee shop – it's up to you.
This makes softphones the ideal communication solution for businesses with mobile workforces, multiple locations, and remote employees.
LESS EQUIPMENT
The beauty of softphones is that they require virtually no additional space or equipment. The copper wiring once needed for traditional phone systems is no longer required and the costly PBX server installation isn't necessary.
So not only can you free up your desk space, but you can also eliminate wires, plugs and power cords too!
Businesses need to ensure they have a simple, efficient communication solution in place. This should offer them enhanced mobility and more flexibility whilst supporting them to collaborate effectively.
Softphones are a less expensive, more versatile alternative to traditional desk phones and are super easy to install and operate. This technology has proven invaluable for many businesses and will continue to be for years to come.
Our UCA solution is a future proof approach to business communications and can offer you more than just call continuity.
It has supported businesses in all industries, including the NHS, to maintain business as usual in the most challenging period we've ever experienced as a nation in recent times. And it can help you too!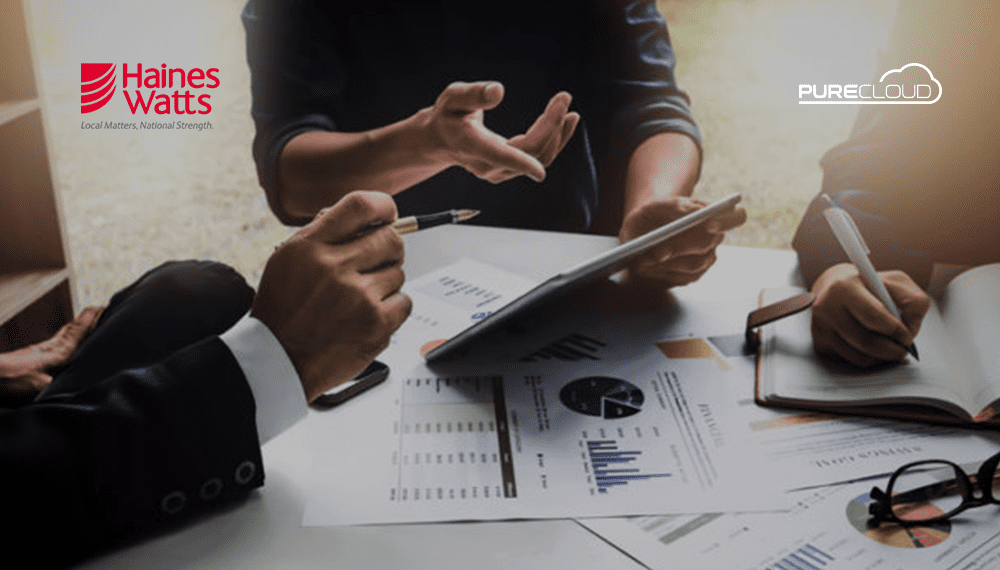 MIGRATE YOUR COMMUNICATION SYSTEM TODAY!