Our mental health is just as important as our physical health, so it is vital that we take care of it. The 10th of October 2019 is World Mental Health Day. Whether it directly effects you or someone close to you, this is an opportunity for you to raise awareness and show support for the growing topic of mental health.
What is mental health?
Mental health is something we all have. If we have good mental health, we are more likely to have a sense of motivation, purpose, direction and an ability to deal with challenges that may occur in our lives. However, our mental health can fluctuate determining on different circumstances. The way we think and feel and our ability to deal with these ups and downs can affect our mental health. We all feel down at times, but if these feelings don't pass, then we may develop a mental health problem which can create a negative impact on our daily lives. And if these feelings become worse, we may even require support and treatment for life.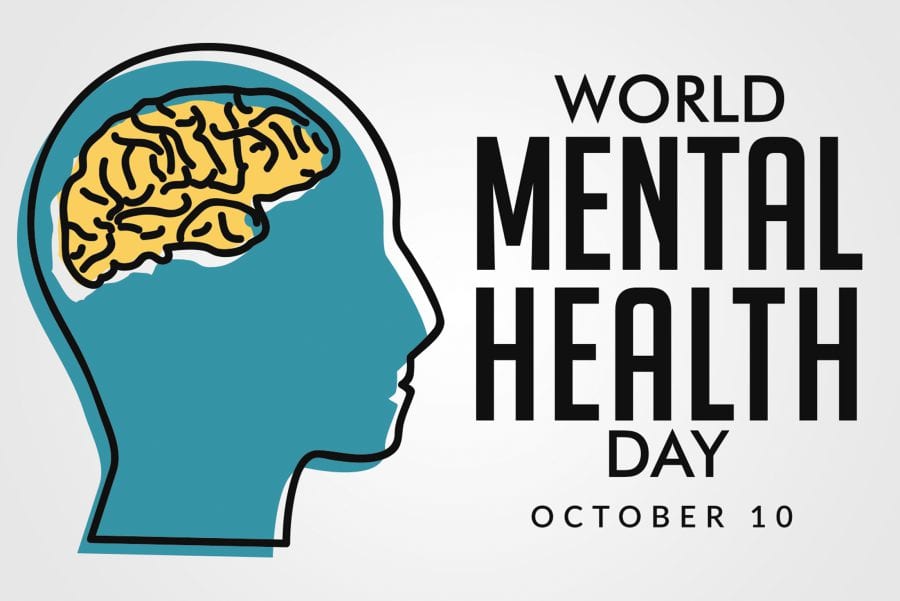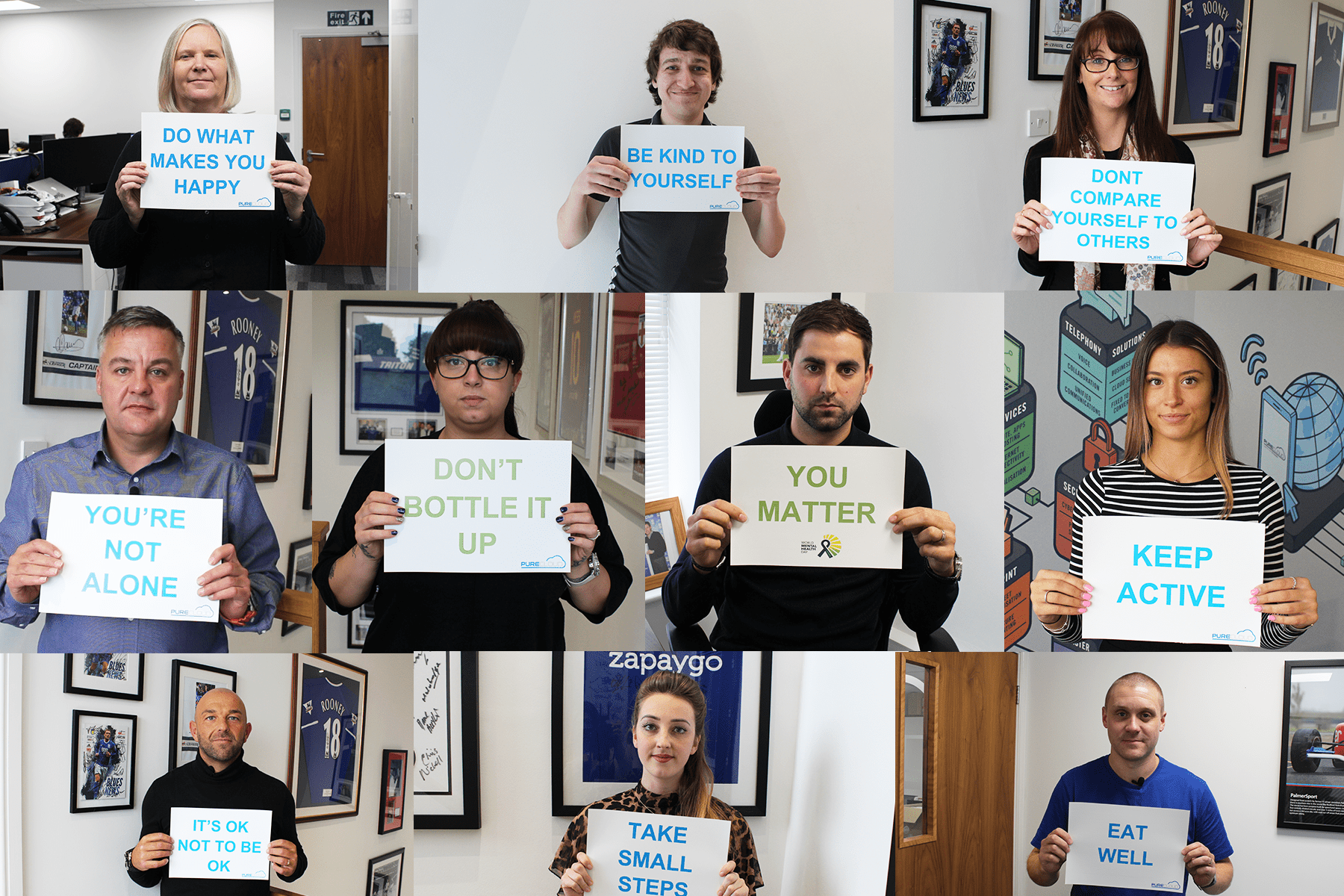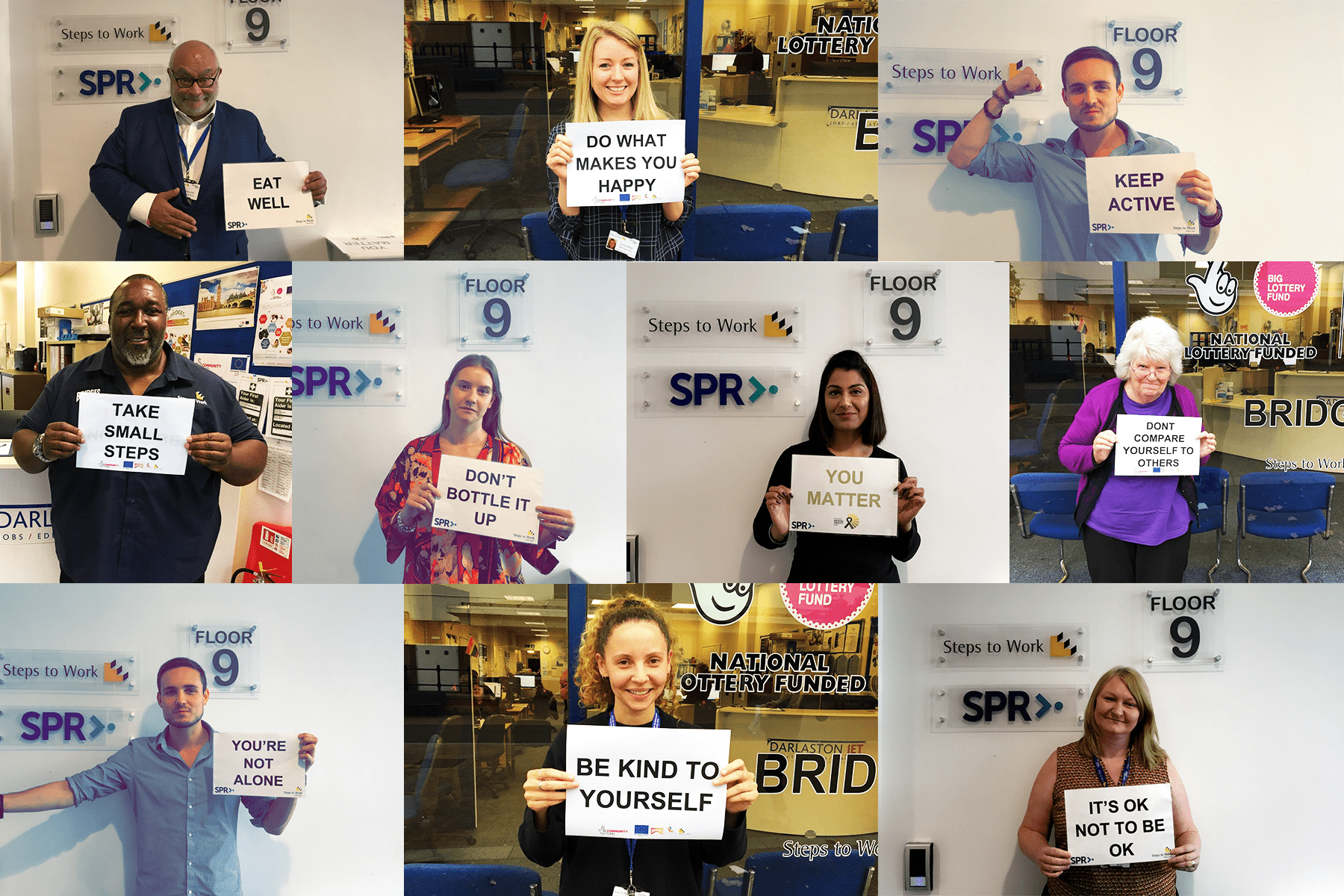 How to support mental health at work
PCS have joined forces with our partner Steps to Work (STW) to create a short campaign to raise awareness of World Mental Health Day. This year's theme is 'suicide and suicide prevention'. Up to 800,00 people across the globe take their life every year due to poor mental health, which accounts to one person every 40 seconds. We aim to raise awareness of this on World Mental Health Day, focusing on different ideas to support your mental health, particularly at work.
When people are healthy, focused and motivated, organisations perform better. For most of us, work takes up a significant part of our lives. And so, if you are someone suffering from mental health problems, being able to work in an environment with supportive people surrounding you is something that is key to your well being at work. Here are a few key tips to look after your mental health…
1. You are not alone
It is important if ever feeling alone, to act on it. Whether that means meeting up with an old friend, or making an effort with colleagues, identify someone you feel comfortable to talk to.
"I suffered from post-natal depression a few years ago.  I told myself I was not good enough as a mum and that I would not cope.  Looking back, I can't believe how quickly I spiralled downwards.  I was waking up in the night having panic attacks.  I was in a very dark place and believed that my kids would be better off without me.  I was very reluctant to take any anti-depressants as I was scared of the side effects.  I wish I had listened and taken them now.  I was chatting with some friends on one occasion and anti-depressants came up.  I couldn't believe they had all been prescribed them at some point and had taken them or were still taking them.  I realised then that I was not the only one who felt like this but no one talks about it.  Returning to work really helped me because I was not as isolated as I was whilst I was on maternity leave and my colleagues were a great listening ear.  My advice to anyone out there going through the same thing would be to talk about it and to take the advice of the G.P.  Don't think you are alone" – STW Anonymous
2. Be kind to yourself
Although this may seem hard, being kind to both yourself and others can help boost self–esteem and confidence. This in turn can help you cope better when you go through difficult times. You are amazing – don't forget that!
3. KEEP ACTIVE
Regular exercise can boost self–esteem as well as helping you concentrate, sleep, look and feel better. Whether It means going for a walk on your lunch break, going to the gym or taking the stairs over the lift – every little helps.
4. Do what makes you happy
Doing an activity that you love and enjoy can help to de–stress you. If it is something that makes you happy it can add to changing your mood for the better.
"Before coming into this role I was a recruitment consultant. I was with my last employer 15 months, doing two jobs, and not earning what my title deserved. I was working on two very different desks, one telecommunication and the other industrial. Due to the location being in town centre and not driving, I was leaving my home round 5am and getting back around 7pm, despite only working 8-5. This meant I spent a lot of time away from home due to travelling.

Being a new Father and having a new-born, this was a very difficult time. Many a time I would fall asleep on the bus just to catch up on some sleep. I coped by getting back home and seeing that my son and partner were clean and healthy. In the end, I just couldn't cope with the stress of the role, the travel and the expenses being paid towards myself for so much work.

I chose to try and better myself. Granted it took nearly 2 months to get a job I enjoyed (my current role) and the stress and anger of being out of work was terrible. However,  just having belief in my family and myself meant I managed to land a good job and I am now able to spend more time at home and be acknowledged for the work I do." – STW Anonymous
5. Don't compare yourself to others
Constantly comparing yourself to others can only end in a recipe of unhappiness. If you stop comparing yourself to others, focus on yourself and become better at what really matters, you – then you'll find your mental health will improve dramatically!
6. Eat well
There's the old saying "we are what we eat",  so that means what we eat can affect how we feel both immediately and in the long term. Regular meals and plenty of water are good for both physical and mental health. 
7. Take a break
Whether it is a five-minute pause or taking time off work to de-stress, it can really go a long way. A change of both scene and pace is great for your mental health.
"I always thought that I would never be affected by negative mental health, I always felt that I was upbeat and nothing would ever phase me.  Well was I in for a big shock.  I recently went through a really bad patch of mental health where I felt that I was carrying the burdens of life around me which were weighing me down and consuming me.  Every little thing became huge and out of control and I became ill over a very short period of time.  A mixture of stress at work, ill health and family changes all impacted on me and it all became overwhelming resulting in me taking a month off with anxiety and depression.  I felt that I couldn't deal with every day activities, constant tiredness resulting me in sleeping for hours on end and a feeling that I couldn't go out of the house for the fear of meeting up with people and having to talk to them.  I also got it in my head that if I was off sick I couldn't go out as this would result in me being getting in trouble with work and losing my job.  I spent days pacing up and down thinking of things and small things that were insignificant became massively stressful and out of control.  I thought I was losing my mind and would never get myself back on track again. 

After talking to my local GP practice they offered me some counselling and I also after a big debate with myself started to take anti-depressants, which the nurse practitioner explained was only the same as taking medication for other illnesses and also said if you broke your leg would you refuse a plaster being put on it.

 

On returning to work after a month I was allowed to return on a phased return, working just mornings on my first week, building myself back up until I was full time again.  I also had a great group of people on my team who supported me and helped me to get back on track.  The mental health certainly made me take stock of my life and change things accordingly." – STW Anonymous
8. Its ok not to be ok
There is always going to be times when you don't feel okay. Showing sadness is not a sign of weakness as we all have good days and bad days. Nobody is ever going to be happy all of the time.
9. you matter
It is healthy for you to reliase that you are important and matter. Having good self -esteem can really help when times get tough as well as boosting your confidence to learn new skills and meet new people.
10. Don't bottle it up
Talking about feelings isn't a sign of weakness. Whether it is a colleague at work or a friend/ family member at home, identify someone you feel comfortable with and speak up. Don't hold what ever is making you feel down in.
"Before I came here I was in a role for 35 years and I was told I was being made redundant.  I had been there for so long and I did not know how to do anything else.  My colleagues were like my family, I loved my job, I knew how to do everything with my eyes closed.  I loved the company.  When I was told I was redundant I felt so rejected and scared.  I had no idea what I would do.  I was the main breadwinner at home.  My children were all grown up.  I tried not to think about it and I didn't tell anyone.  I felt ashamed that I had lost my job.  Once I worked my last day, I was at home all day every day.  I just got more and more depressed.  I felt useless – worthless.  I used to wake up at 5am and be at work early and work late every day.  Now there was nothing to wake up for.  I got so low that I tried to kill myself.  My wife and son found me, and I was in hospital.  Then I was referred to the Dorothy Patterson and was a stay in patient there. 

I got help, medication and counselling and they taught me to think differently and find a new life for myself.  I had to regain my confidence and then finally start looking for work again.  It was the hardest time of my life and I believe it is important that when a company makes someone redundant that they offer the person support as a job is more than just money." – STW Anonymous
Getting help
If you are suffering from a mental illness or perhaps you are worried you may be developing one, then seek advice or help from someone. Whether that is friends, family or your GP. If you feel you need someone to talk to, there are lots of free and experienced call centres up and down the country that are always on hand to help.  Here are some people you can contact….