Pure Cloud: Proudly supporting others. With Jamie Lake
Being a business owner is an incredible privilege. It's hard work, but incredibly rewarding.
Why mention this? Because for those of us in privileged positions, it's only right to give back. A lot of people are struggling for a lot of reasons, now especially. That's why charity is so important – and why it's such a passion of mine.
As the year draws to an end, it seems like the right time to reflect on the past 12 months, and a once-in-a-lifetime expedition …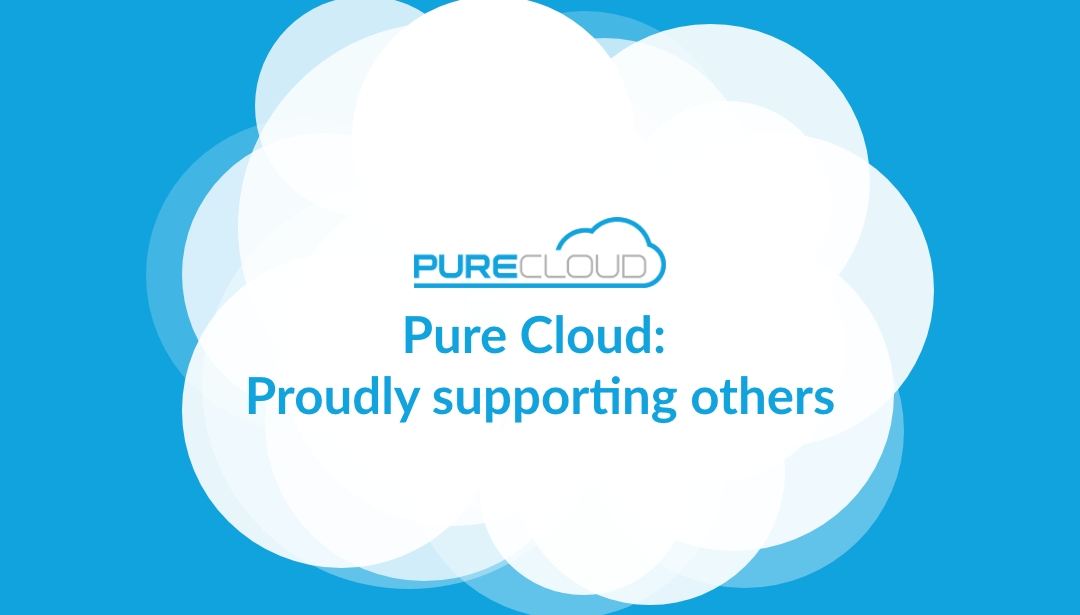 Climbing the Matterhorn
Back in August, my dad and I set out for the charity challenge of a lifetime: climbing the Matterhorn. This was all about raising money for Help Us Help Others (HUHO), an amazing charity based in our home town of Tamworth.  
Now, we've written a fair bit about the climb, so I'll spare you the details. But it should go without saying that it was an incredible experience! It was a massive physical and emotional challenge that I'll never forget. But of course, what matters above all else is the charity. And that brings me to my main point …
The generosity of our community
You could easily get disheartened from the general tone of the news this past year. To name just two examples, the health service is backed-up and lot of people are struggling
These are the sorts of reasons we need charity. And here's the thing: when you get involved, it can be incredibly inspiring. I was overwhelmed by people's generosity over the Matterhorn campaign. At the time of writing, donations are close to £11,000.
That's from partners in business, friends and family – but also complete strangers. I know a lot of people are struggling, but we can still be uplifted by that. British people are unbelievably generous with charity, and it's something to be really proud of!
Where the money goes
This is the most important bit really. Help Us Help Others is a charity unlike others. Full disclosure: I'm a trustee, so I would say that! But it's true, and here's why.
It's staffed completely by volunteers. What that means is that 100% of donations go direct to the causes HUHO supports. That's incredibly important, and it's why I'm proud to be a trustee.
HUHO supports the people who really need it. It's got a broad brief to help people who can't find help elsewhere. This includes people with disabilities and life-limiting illnesses, and those in financial crisis. And the Matterhorn donations are already going to great use. 
Just recently, HUHO provided a state-of-the-art, all-terrain wheelchair to Lewis, a 12-year-old who was diagnosed with lifelong leukaemia. Because of his condition and treatment, Lewis suffers a lot of pain in his legs and struggles to walk. This meant he was unable to go to school. It's a 25-minute walk and his mum doesn't drive. This is where HUHO makes such a difference.
They donated an all-terrain wheelchair that allows him to propel himself, so he doesn't have to rely on being pushed. This meant he could return to school, and get himself around when he's there. That's what HUHO is all about, and it goes to show the incredible difference those donations made.
Final word
I'd like to say a massive thanks to everyone who's already donated to this campaign. Words can't express how grateful I am, and Lewis and others will really feel the benefit. I can't wait to see what next year brings.
Donations are still open until the end of the year for our Matterhorn campaign. 100% of what you put in goes to people like Lewis. The JustGiving page is here:
https://www.justgiving.com/campaign/Matterhorn-Summit?invite=true