It's 1990. The worldwide web has only just been created, a litre of petrol costs just 40p, Microsoft have just released Windows 3 and CS Communication Services Ltd (CS Comms) is formed by Trevor Bailey. The start of Pure Cloud Solutions has begun. As a small communications company based in Walsall, we began selling PABX telephone systems & installing structured cabling locally and started to grow a loyal customer base.
Two years later, our now Co-Owner and Director, Martin Lake joined the company at just 19 as an engineer. He brought shares in the company after telling his financial advisor that he was buying a speedboat … and started to help shape the PCS we see today. The rest – as they say – is history.
A NEW ERA
Flash forward to 2010 and after having built a strong, local reputation, Martin was left to steer the ship as sole owner.
Going it alone, he started laying the foundations for the future, tapping into the cloud as a way of modernising the services we offered.
Martin, Co-Owner and Director said, "this was an important time for me. Being the sole owner allowed me to make strategic decisions that I hadn't been able to previously. I felt empowered to drive a new era in the business and to truly start embracing innovation."
As part of this innovation phase, in 2012 Martin joined forces with his brother Darren Lake who is now Co-Owner and CEO. We changed our name to Pure Cloud Solutions Limited and to mark this fresh approach, we began offering modern cloud solutions that allow us to evolve as technology does.
GROWING NOT SLOWING
In the years that followed, we've gone from strength to strength. We launched our own cloud-based unified communications platform called UCA, became accredited partners of industry-leading vendors, moved office for a 3rd time to our current home in Tamworth and started providing solutions to European clients!
"We've developed our services and skill sets and this is the key reason we have been so successful. PCS has the foresight to embrace technology ensure we are always at the forefront of it. We assembled a team of people that have developed while being at PCS and this is another major aspect of our success," claimed Martin.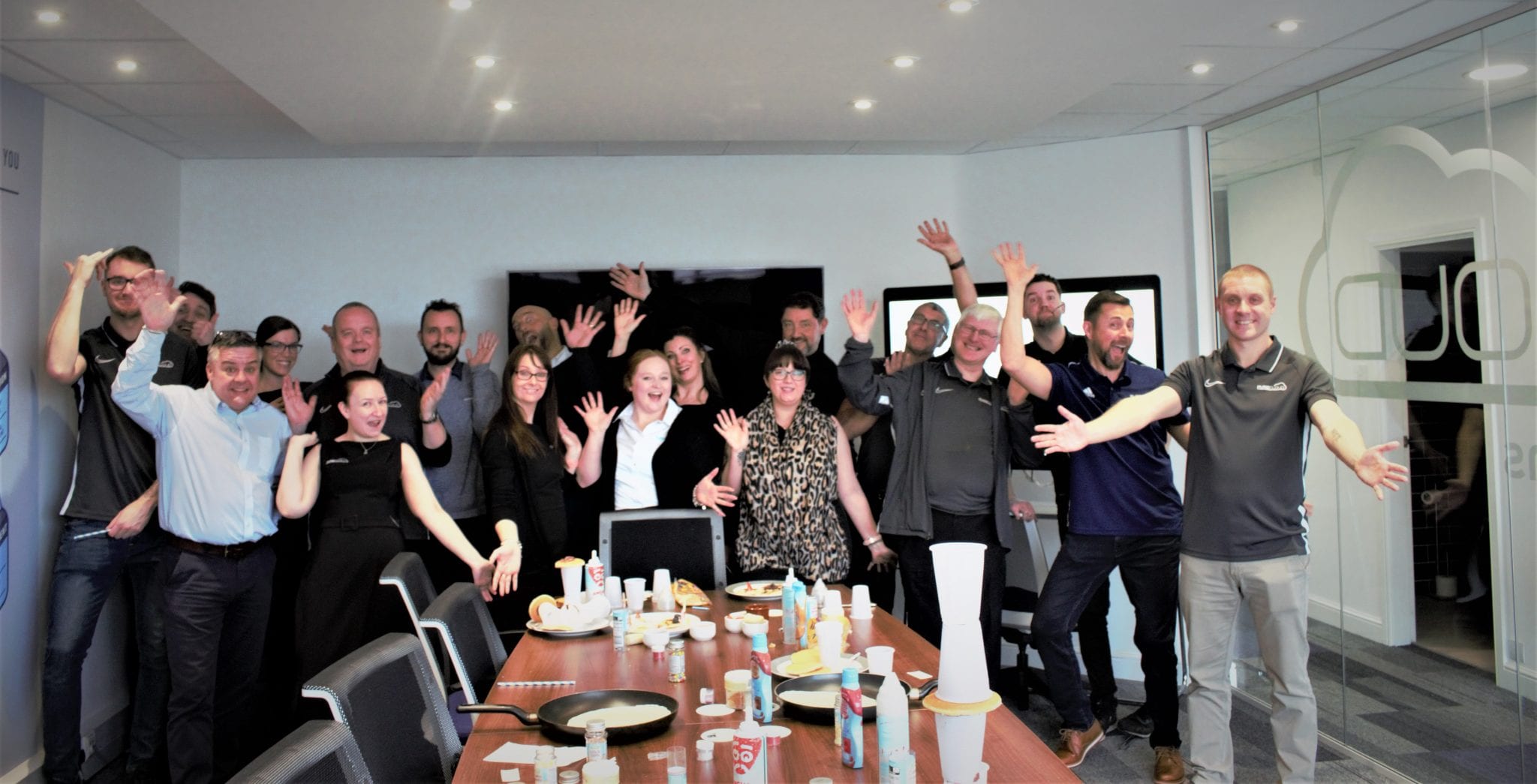 Sitting at 26 staff, we are now in an exciting period of PCS. We have recently completed a merger and an acquisition whilst growing the PCS group to include PCS Mobiles, PCS IT Services and PCS Scotland. This means we can offer our clients even more support with their business technology.
Darren Lake, Co-Owner & CEO said, "The last two years has seen a massive change for PCS Group. We've transitioned into a true Managed Service Provider delivering all areas of technology for our clients and helping them focus on their core business."
Because we are growing at a phenomenal rate, we are now in the process of completing the extension of PCS head office to accommodate everyone. Plus, we recently became Strategic Communications partners of both Steps to Work and Birmingham City Football Club and we still have customer number one from back in 1990, who we hope to keep for another 30 years!
OUr 30th anniversary
In October 2020, the company will hit the huge milestone of 30 years in business. We have been on a long and fulfilling journey so far but are confident that this is just the start. We've brought in fresh talent to the PCS team and have outlined exactly where we want to be going forward, building new partnerships and growing the PCS solution portfolio.
When asked about this achievement Martin commented, "If you'd have asked me nearly thirty years ago that the company would have evolved in to the leading edge innovative organisation it is today I would have probably told you to go back to the asylum! I'm very proud that we have reached such a substantial landmark and its mine and Darren's job to ensure we continue to develop the business and build on the solid foundations for the next thirty!"
Darren added, "I'm extremely proud and excited about our 30th anniversary! We are still going strong & still look after most of the clients who started this journey with us all those years ago. I feel it shows as a business just how well we adapt to the introduction of new technology and changes in the economic landscape and I'm looking forward to celebrating with the PCS team."
As we embark on our 30th anniversary, we are proud of how far we have come, and we are excited to see just how far we will go. The future looks bright and we can't wait to see what it has in store for the Pure Cloud Solutions group.
get in touch - Get social!
We've been on an incredible journey since we started and can't wait to see what the next 30 years has in store! As we approach our 30th anniversary in the next few months, we will be celebrating with our staff and clients in numerous ways. Keep up to date by following us on social media!