A Day in the life of shalleen greasley
We're proud of our team here at Pure Cloud. So we thought it was time to show the great work they do over the course of a day. Today we're introducing Shalleen Greasley, our Mobile Projects and Services Co-ordinator.
This is a day in Shalleen's working life…
Shalleen's a big believer in responsive service. So first off, she replies to all the enquiries that have come in since yesterday. Next up, she reviews every single client's bill to make sure they're not over-spending. And here's where she spots something….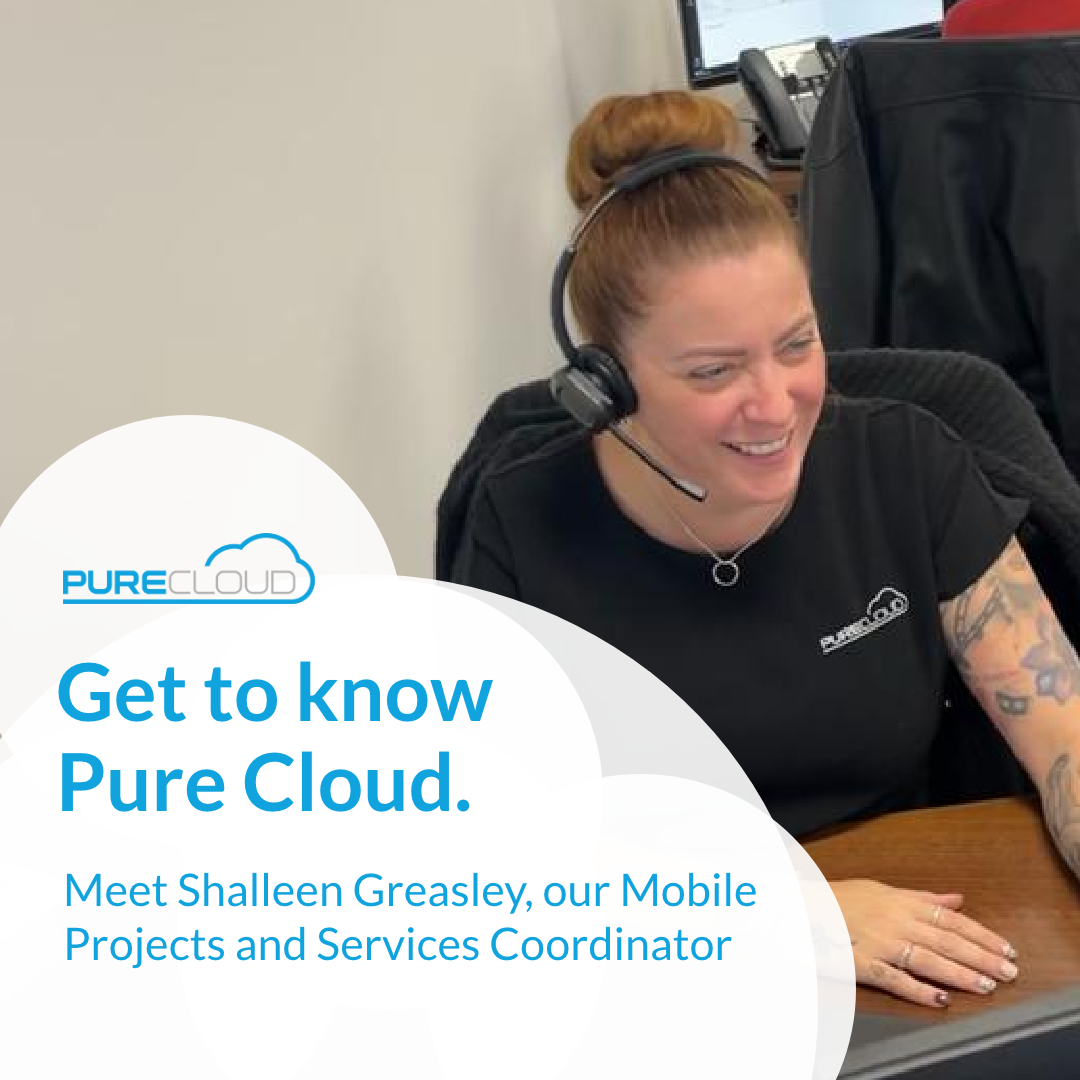 One customer had exceeded their data allowance by a large amount. This happens when businesses under-estimate their tariff needs, but Shalleen sorted it. She added more data, and set up alerts to avoid any more over-use. Problem solved!
Next up, a customer has a problem we've all had – he can't find his business mobile anywhere. He's searched high and low, but no luck. This is looking serious. He's a company director, and this device is a way into all sorts of confidential info about the business. What if it's in the wrong hands?
Shalleen gets the network to disable it. Crisis averted – until the client calls back. He's found the device. Was it in the hands of people with bad intentions? Nope. His five-year-old daughter had hidden it for a prank. No worries though – Shalleen gets back to the network, and they reactivate the mobile.
In the afternoon, it's time to go into the field. One of Shalleen's favourite things about working at Pure Cloud is meeting our customers at their place of work.
The personal touch really helps us understand our customers' businesses and needs. That way we can tailor our advice in whatever way benefits them most. That's how we offer the great service that's so important to us.
After a few site visits, it's time to call it a day. Thanks to her expertise and care, she's helped a lot of customers – not least by sorting problems out so they don't have to! What matters to us above all else is great service – and Shalleen offers it every single day!