When we talk to business owners, IT professionals and head of departments, one common frustration pops up a lot. People are sick of slow networks and unreliable internet connection. In fact, according to a recent survey by Bitdefender, PC users are almost four times more annoyed by the slow performance of their machines rather than viruses.
In this day and age, the internet is one of the core elements that businesses rely on to operate so when it's lagging, laboriously slow, or worse, hit and miss, it causes problems. And problems cost money. But there's a way you can make your network quicker and more reliable and it's not what many would expect …
So How Do You Solve This?
It's a good question. Many believe the answer lies in the technology. Their computer is slow, often switches off unexpectedly or they have trouble logging in with buffering times costing them hours in wasted productivity. Ah – they think – must be the computer. So off they go, ordering new, expensive hardware only to unwrap it, plug it in and find the same old problems …
And it happens all the time. Why? Because all too often, businesses fail to address problems with their basic, core infrastructure and mistake them for problems with their perfectly working hardware or software.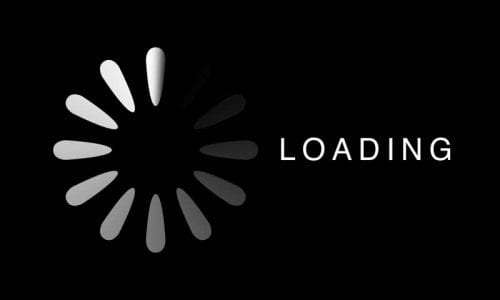 Time and time again, people underestimate the value of quality infrastructure and cabling. And yet these are the core elements that underpin every machine, device and endpoint you have in your business.
Making sure that this is done properly, using the right type of cabling for you and your needs is key to enhancing the overall reliability, speed and efficiency of your technology. Because until you do so, you will continue to experience the same problems as above – just like Birmingham City Football Club.
A prime example of this is one of our longstanding customers BCFC. Since they became a Pure Cloud Customer over 25 years ago, The Blues have been operating on the same infrastructure and cabling that a third party put in place.
Since then, the club has grown ten-fold and so has the way they operate. Birmingham City is no longer just a football club – they are a business. They operate across multiple sites throughout the year and for a number of different reasons. From football matches, to conferences and events – they do it all. And they rely heavily on their internet connection to serve the thousands of visitors that attend weekly.
Over the last decade, The Blues have experienced a wide range of connectivity problems such as slow speeds, latency and intermittent service. The Club were advised on a number of occasions of the causes of the issues, however the Club felt at those times that quick fixes and patching would appease the issues. Until recently …
The issues they were having started to have a real effect on their ability to deliver a quality customer experience which ultimately puts their business model at risk. Following further advise, the Club agreed for us to complete a consultancy audit and the result was overwhelming. The old, outdated cabling and infrastructure was no longer fit for purpose.
We are now in the process of replacing all of their old infrastructure and re-cabling all sites due to the obvious business benefits that this will offer the club going forward. We expect to see a marked improvement in their internet speeds, that will allow the Blues to continue their growth in the years to come.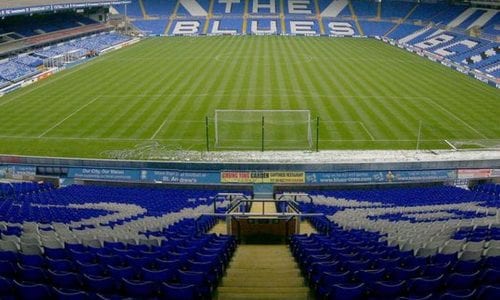 How Can Pure Cloud Help You?
We have 30 years experience in cabling and building solid infrastructures, so your business is in good hands. We always complete an initial audit that will highlight areas that require our support. Once we have done this, we present you with the findings, alongside the business benefits that you'll get when the changes are made.
Plus, you all of this too …
Peace of Mind
When your infrastructure & cabling is installed by us, you'll have confidence in the job that's been done now & in the years to come. We provide you with a 25 year warranty, backed by best of breed vendors, so in the unlikely event something goes wrong, you're covered!
Unmistakable Quality
Our experts adhere to recognised wiring & industry standards that ensure our customers receive the highest quality install & service. We use the best equipment from industry leading vendors & you'll receive both a certificate of assurance & a certificate of performance once our engineers have finished.
Flexible Installation
We know that it's vital your business runs as efficiently as possible throughout your trading hours. Installation & cabling takes time & resource, so we offer flexible installation during the evenings & weekends to minimise the impact on you & your business.
Guaranteed Speeds
When we have completed the installation of your infrastructure cabling, we check each individual point using fluke testing so we can guarantee the speeds you will receive. And if it doesn't pass this stringent test, we redo the installation until it does – no messing about, free of charge.
Don't Suffer in Silence - Let Us Help!
Are you struggling with slow speeds? Sick of waiting for your endpoints to load? Feel like you've tried everything but nothing seems to work? You may be the victim of poor and outdated infrastructure and cabling. Get in touch to arrange a consultation and see what you can achieve with Pure Cloud Solutions!