Over the last 5 years, we've seen the introduction and adoption of new technology that has changed the working landscape for the better. Many businesses are moving to the cloud and even more are on the hunt for collaboration, flexibility and one device solutions.
Yet there are still more businesses than we'd like to admit that continue to use outdated technology despite new solutions that can save them money, time and effort. Why not keep up with the times? Well, a lot of businesses assume what they have is enough. It's easier to stick with what you know too. Your staff have got to know how they work, and would almost certainly kick up a fuss at having to learn a  new platform plus, the thought of migrating to something else sends shivers down your spine.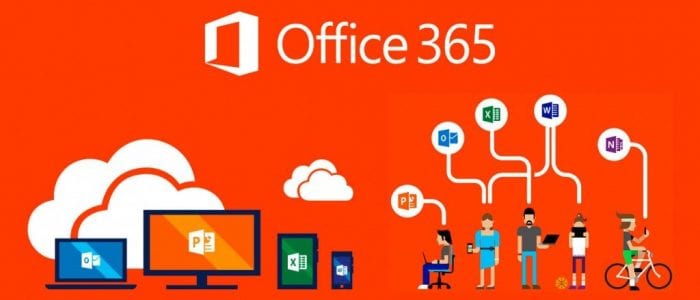 But the more you put it off, the more of a headache you'll be left with. As old tech becomes end of line, you'll receive less support when things go wrong. there will come a point when what you use no longer works and you're left with staff having to wait for costly support call outs. PLus, you can be so much more productive with new solutions that migration will seem trivial.
Office 365 is Microsoft's solution to making the office work smarter and it's becoming the go to platform for most with over 50,000 small to medium businesses migrating each and every month. Here's why making the move to Office 365 is a no-brainer …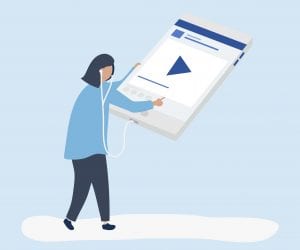 If budget is on your mind and you're put off by monthly or annual subscriptions, don't be. A move to Office 365 could be the solution you're looking for. There are a variety of plans to choose from that caters for most business if not all and for the functionality and features you get, its very affordable.
So if you need to add users, or take them away, you can – and easily too. This brings down expensive overheads and gets rid of the complexity when it comes to managing and deploying licences.
You may be interested in:
Virtualisation – The Benefits
Prevention or Mitigation?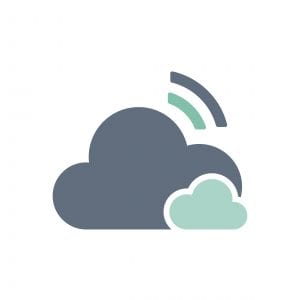 You've probably heard lots of people talking about the infamous 'cloud' technology, but it's the way forward.  One huge benefit of Office 365 it's cloud-based whilst still available on-prem too. But what does this mean?
Well, moving to Office 365 through the cloud, you're saving on maintenance costs that you get with traditional local servers. And if something goes wrong, you can easily troubleshoot and rectify from a central dashboard.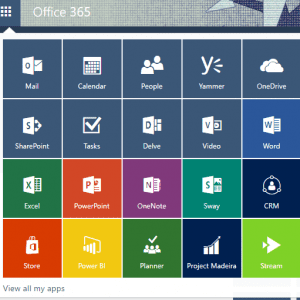 3. Everything in One Place
One of the best features of Office 365 is that you can choose to add apps and tools tailored to your business. There is a constant churn of business apps to choose from that are readily available in the Windows Store.
You can also migrate and embed your CRM alongside the feature rich applications like Word, PowerPoint, Excel etc that we're already familiar with. All available in one place to make doing business quicker and more efficient.
Because you're utilising the cloud for Office 365, you can forget about the desk that's relatively primitive in comparison. You're no longer chained to the desk to access company data, work on documents and be productive.
By integrating Office 365, you really can work from any device – mobiles, tablets and laptops  –  from anywhere. Plus, you've got the added reassurance that it's all backed up by dedicated and trustworthy security measures.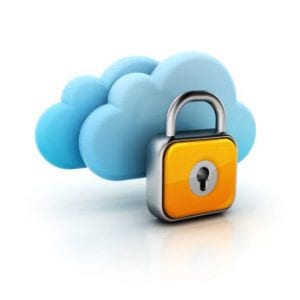 Your data is your lifeblood so that's why Office 365 have gone the extra mile to make sure it's secure. Microsoft will always hold three copies of your data in its primary datacenter and another in a twinned data centre.
Your data is then stored both in the UK and in the EU to offer resilience and if you ever need the latest back up of your data, you can it quickly with little effort. And, if the worst happens, there's a network of experts that can help.
With the addition of mobility and cloud based solutions its understandable to question the security. Yet you don't need to. Office 365 constantly considers your movement and spots any unusual activity. On a recent trip abroad, Office 365 locked down all access to mail, OneDrive and SharePoint for a PCS staff member until he completed 2 factor authentication which involved a text message sent to a trusted device.
If you're still unsure, then it's worth considering this: what other highly efficient collaboration solution can you find for your business that allows you to work seamlessly between devices for a fractional cost every month? Can't think? That's because there aren't many that can take on Office 365 and win.
Transitioning to Office 365 and getting the backing of your users will be a lot of work, but with a good plan, the right provider and the right technology, you'll be wondering why it ever took you so long to get on board. Cloud? We'll see you there …
Not Sure Where To Start?
Luckily, you've come to the right place. We're experts in helping businesses make the transition to Office 365. We make it seamless, simple and stop the headache that migration can cause. If you need support or even just some advice, see how we can help you get to where you want to be.