Microsoft Windows 7 and Server 2008 R2 extended support ends on January 14th 2020, and you need to act now if you haven't already! This means that Microsoft will no longer release free security patches or updates. Ultimately, this will expose you to cyber security attacks or mean you are not compliant with important industry regulations such as GDPR. Avoid business disruptions and think of this as a business opportunity to modernise your application stack.
Why the reluctance to change?
Humans are creatures of habit and change is not something we're always happy about. But it's not that stopping businesses from migrating to newer systems. Windows 7 and Windows Server 2008 R2 are two of Microsoft's most successful operating systems that still have a healthy number of users. And despite January the 14th fast approaching, there are still millions of businesses running on these outdated systems, leaving you exposed to a wide variety of vulnerabilities.
According to Kaspersky research, "40% of very small businesses (VSBs) and 48% of small, medium-sized businesses (SMBs) still rely on unsupported or approaching end of life operating systems for their security needs."
That's because, some applications and software businesses have in place, may be unable to run on the newest versions of windows, or depending on the Windows 10 minimum hardware requirements. If you're one of the businesses that are guilty of this, it's time to act.
But What does end of life really mean?
On January 14 2020, when Windows 7 and Server 2008 R2 reach the End of Life phase, Microsoft will stop releasing vital updates and security patches for the operating system. And it is also more than likely to be reluctant to help and support you if you have any problems.
However, you'll still be able to use Windows 7 and Server 2008 R2 for as long as you want. Microsoft will be offering extended security updates for both systems but it's going to cost you per device, per year. For Windows 7, it works out to about £20 per device in the first year, and for Windows Server 2008 R2, the price is about 75% of the on-premises license cost annually. But with the price per device doubling every year, this can quickly get expensive for companies operating a large number of devices. 
Just because you can continue to use them in their End of Life status, it doesn't mean you should. Plus you'll find that PCS and a lot of other providers won't be able to support you.
The biggest issue with continuing to use Windows 7 is that it won't be patched for any new viruses or security problems once it enters End of Life. You will then be extremely vulnerable to emerging threats. If a large number of people continue to use these types of systems after their End of Life date, cyber criminals will take advantage of vulnerabilities in security by sending out targeted, malicious attacks on these systems.
So, while Windows 7 & Server 2008 R2 will continue to work after January 14 2020, you need to start planning your upgrade to Windows 10, or an alternative operating system, as soon as possible. Before it's too late!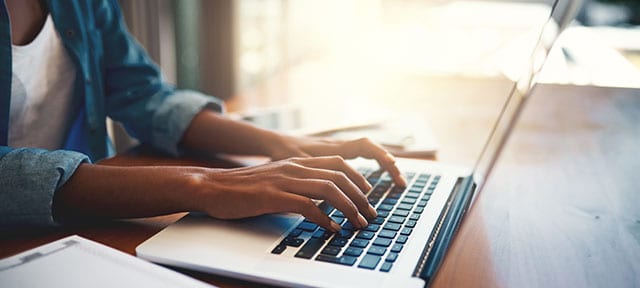 What are the alternatives?
For Windows 7:
Sticking with Microsoft for the desktop? Then the only real option to look at is Windows 10. This is likely to be the last time you'll need to upgrade a your desktop operating system though as Microsoft move towards Window's as a Service. They will provide regular updates to their current systems which means stability for at least the next 10 years.
For Windows Server 2008 R2:
If you're using Windows Server 2008 R2, your alternative is switching to Windows Server 2016. Although, this may not be the easiest route. There are a few non-Microsoft options too that could also be good alternatives for your organisation such as: Linux, Apache and others. However, these systems will require major changes to your server environment and technical skill-set, so they may not be suitable for everyone. 
things to consider:
Compatibility With Your Current Applications
Will your current applications continue to work as expected or will these also need to be upgraded? Depending on the support policy of your app providers, this may come at an additional cost. If you run business-critical applications, in-depth testing should be conducted with a trusted and knowledgeable IT support team.
Hardware Replacement
Old and outdated hardware? It's probably a good idea to replace it as newer operating systems, such as Windows 10 and Windows Server 2016, require more power to run and manage the better performance. It can be expensive to do this yourself, but most providers offer a hardware leasing service which allows you to pay for replacements monthly. Plus it's easier to scale up and down without overdoing your capital expenditure.
You May Need to Re-train Staff
Windows 10 is not that different to Windows 7 but some of your staff will still need training. This could be as simple as a handout or it may require something more significant such as classroom-led training or online courses. Technical staff will also need to upgrade their skills, not only to understand the technical differences, but also understand the upgrade process so  you can ensure it runs smoothly.
Do Something Sooner Rather Than Later
A change of operating system in the business environment requires careful planning and the amount of time required should not be underestimated. January 14 2020 is not a hard date when everything stops working but you should aim to have completed the upgrades within the first few months of 2020 at the very latest.
What should you do?
It is important that you don't see the end of life milestone on January the 14th 2020 as a hindrance. Whilst it may be frustrating and cause a little inconvenience, it is an opportunity to innovate and transform your old IT infrastructure, hardware and applications.
Now that you know what it means for you and the alternatives available, it's time to get started. The key to a smooth migration project lies in the planning. We advise that you speak to an IT support provider with experts that know what they're doing to assist you in the process. Migrations can be tricky and without the right expertise in the driving seat, there are lots of things that could go wrong. Things that could leave you vulnerable or unable to work. We can help you with that!
We start by working with you to complete a full review of your existing technology, identifying applications that are being supported or rely on Windows 7 or 2008 R2. Then we help you to choose the right migration and/or upgrade path for each one that best suits your business needs. After this, we help you to assign the right resources to get started or manage the whole project for you – whichever works best for you.
Throughout the whole process, we will support you to understand the changes that are happening and the benefits they will have. in addition, we will leave you with the right protection, tools and training to ensure your business and employees experience a smooth adoption.
Still not prepared?
Don't risk compliance and cyber security attacks at your organisation. If you still haven't planned for the upcoming Windows 7 & Server 2008 R2 end of life on January 14th 2020, get in touch with our team. We will arrange for one of our experts to assist you in the transition process and avoid business disruption.