As technology evolves, businesses are being pushed towards embracing cloud technology. To do this, businesses need a robust and reliable IT infrastructure at the core. But building a modern IT infrastructure can be challenging and expensive.
It's not just a case of upgrading either. You also need to ensure any updates to your infrastructure gives you better control and security for business applications and data. Enter Windows Server 2019.
WHAT IS WINDOWS SERVER 2019?
Windows Server 2019 is Microsoft's latest operating system for businesses and has been developed with a core focus on a move to cloud technology.
It still supports businesses with the management of their on-premise technology infrastructure, data storage, applications and communications, but also supports a hybrid environment. So you can prepare for a slow move to cloud, as and when you're ready.
contact us to see if Windows server 2019 could work for you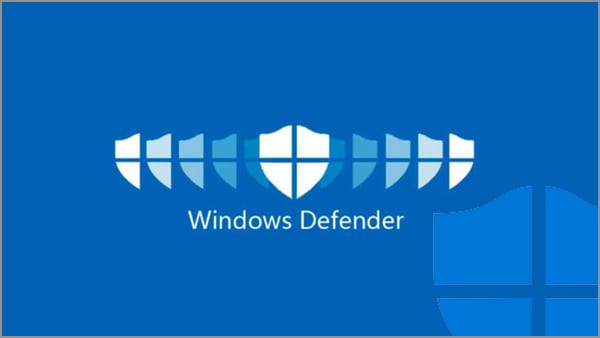 Windows Server has made some major updates in this 2019 version. It includes new exciting improvements in four key areas …
ENHANCED SECURITY
Enhanced security features help provide protection to data and applications. It can detect and automatically respond to threats to ensure you stay compliant with regulations, including GDPR and HIPAA.
Manage Admin Credentials
Prevent breaches by protecting administrator credentials

Give administrators and system components just enough access privilege with Just Enough Administration
Defender Advanced Threat Protection
Discover and address security breaches

Prevent, detect, investigate and respond to advanced threats

Suppress malicious files and terminate malicious processes

Detect and block ransomware

Restore files and data in case of a ransomware attack
Shielded Vm's
Prevents unauthorised access when running Windows or Linux

Sensitive tasks can be performed in secure virtual machines

Protect network traffic with the flip of a switch through Encryption Subnets
Defender Exploit Guard
Prevents host intrusion and access

Locks down devices against a wide variety of attacks

Blocks behaviours used in malware attacks

Blocks outbound processes to untrusted hosts/IP addresses

Blocks untrusted processes from accessing your protected folders
HYBRID CLOUD
Most businesses are not set-up to make a quick move to the cloud and are often required to manage a hybrid environment. With centralised and simple management tools, Windows Server 2019 connects your on-premise environment with Azure services.
This gives you the flexibility to move your current investments to the cloud when you need. Here's what the Azure integration offers:

azure network adapter
Quickly create a point to site VPN connection between on-premises and Azure with little configuration or effort.
azure File sync
On premises windows file servers become a hot file cache, while the rest of the data is in Azure.
azure Backup & site recovery
Configure backups and replicate VMs to Azure for disaster recovery or failover without disrupting applications and infrastructure.
azure Update management
Easily connect Windows Server deployments to Azure services and manage both Windows and Linux updates.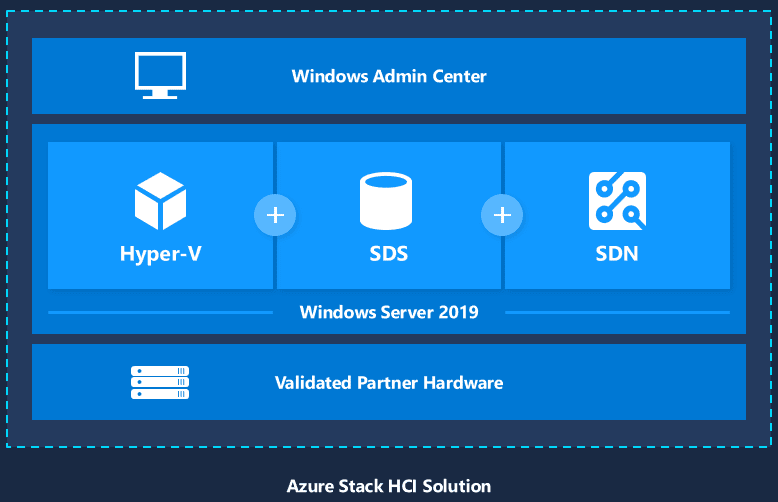 HYPER-CONVERGED INFRASTRUCTURE
Hyper-converged infrastructure features introduced in the Windows Server 2016 version helped change the way businesses could scale storage and the way they operate.
That's because HCI offers high performance, and an increase in virtual machine density while reducing your hardware footprint and decreasing your software licensing costs.
Windows Server 2019 enhances these capabilities via technology that makes this quicker and easier.
Microsoft-Validated solutions
Use turnkey Hyper-Converged Infrastructure solutions from your hardware partner participating in the Windows Server Software Defined (WSSD) program.
INdustry-leading performance
Configurations are optimised for your hardware and can be personalised to focus on performance, capacity, or a balanced approach.
Simplified Management
Simplify daily management of deployments with Windows Admin Center, a locally deployed platform that brings together your resources for visibility and action.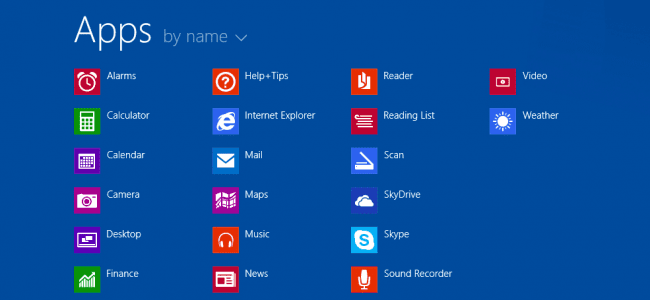 APPLICATION INNOVATION
With the latest hardware and software, Windows Server 2019 prepares businesses for the future. Next-level computing speeds and increased storage capacity help businesses to do more and do it faster.
Which gives you better insights and performance across your business.
Modernise apps faster with container support

Smaller Server Core container image for speedier download
Enhanced support for compute, storage, and networking of Kubernetes clusters
Enhanced platform network resiliency and support of container network plugins
Improve Linux operations
Run Linux and Windows containers side by side

Reduces complexity by enabling developers to use standard tools such as open SSH, Curl, Tar.
Moving to Windows Server 2019
If you're looking to move to Server 2019, there are a few ways you can do this, depending on what you're running on now.
CLEAN INSTALL
The simplest way is to perform a clean installation, where you install on a blank server or overwrite an existing operating system. You will need to backup your data first and plan to reinstall your applications. There are a few things to be aware of though, such as system requirements so check this first.
IN-PLACE UPGRADE
If you want to keep the same hardware and all the server roles you have set up without flattening the server, you'll want to do an In-place Upgrade. This means you can go from an older operating system to a newer one while keeping your settings, server roles, and data intact.
CLUSTER ROLLING OS UPGRADE
Cluster OS Rolling Upgrade enables an administrator to upgrade the operating systems from Windows Server 2012 R2 and Windows Server 2016 without stopping workloads. This feature allows you to avoid downtime which could impact Service Level Agreement.
MIGRATION
Windows Server migration will allow you to move one role or feature at a time from a source computer that is running an earlier version of Windows Server to another destination computer that is running a newer version of Windows Server.