Pure Cloud Solutions and Coton Green Football Club are delighted to announce a new partnership, where Pure Cloud Solutions will become main sponsors of both the Coaches Kit (2021-2023) and Away Team Kits (2022-2024).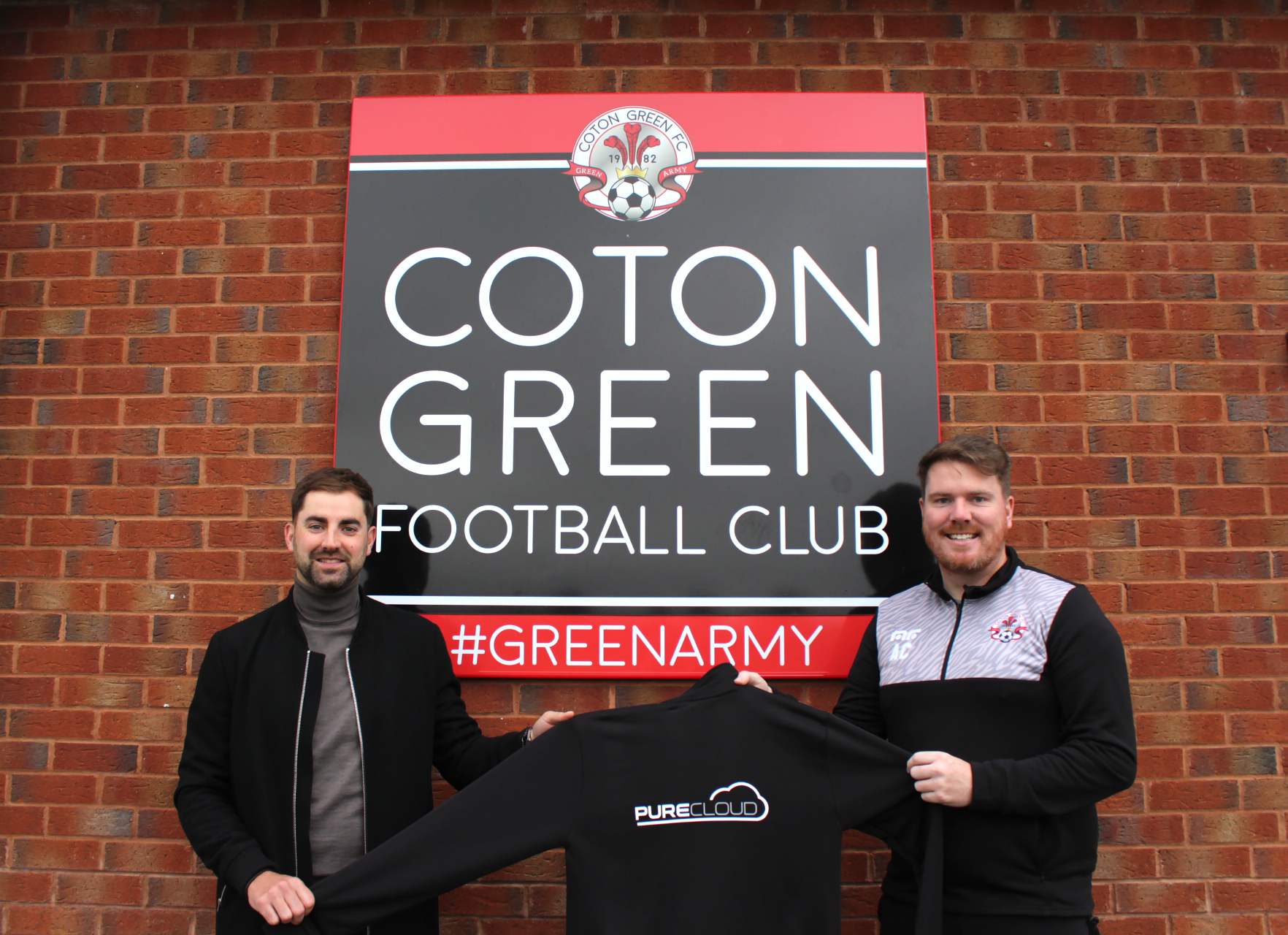 As a grassroots team, Coton Green FC play in the Midland League Division Two at New Mill Lane in Fazeley which is local to the head office of
Pure Cloud Solutions.
On the announcement, Aaron Cartwright, Club Secretary of Coton Green FC said:
Aaron Cartwright, Club Secretary of Coton Green FC
"We are extremely pleased to have the opportunity to collaborate with a local company as big as Pure Cloud Solutions, and their support across the next 3 seasons is a huge coup for the club. As one of Tamworth's biggest community-based football clubs, having a company that matches our ambition for growth on board will ensure we can continue to offer footballing opportunities for local children over the next several years. We would like to offer massive thanks to PCS for their generosity in supporting us."
Jamie Lake, Group CEO of Pure Cloud added:
JAMIE LAKE, GROUP CEO OF PCS
"I am extremely proud that Pure Cloud Solutions are the new kit sponsors and have the opportunity to get involved with a local football club, especially one as well known in the local area as Coton Green.
PCS have been involved with Birmingham City FC for almost 30 years and we made the decision a few years back to get involved at a grass roots level too. This started with our involvement in Lichfield City girls U12's and has now evolved into us sponsoring every age group within Coton Green FC. 
We look forward to supporting Aaron and the wider club over the next few years and more importantly playing our part in giving children the platform to play the nations favourite sport."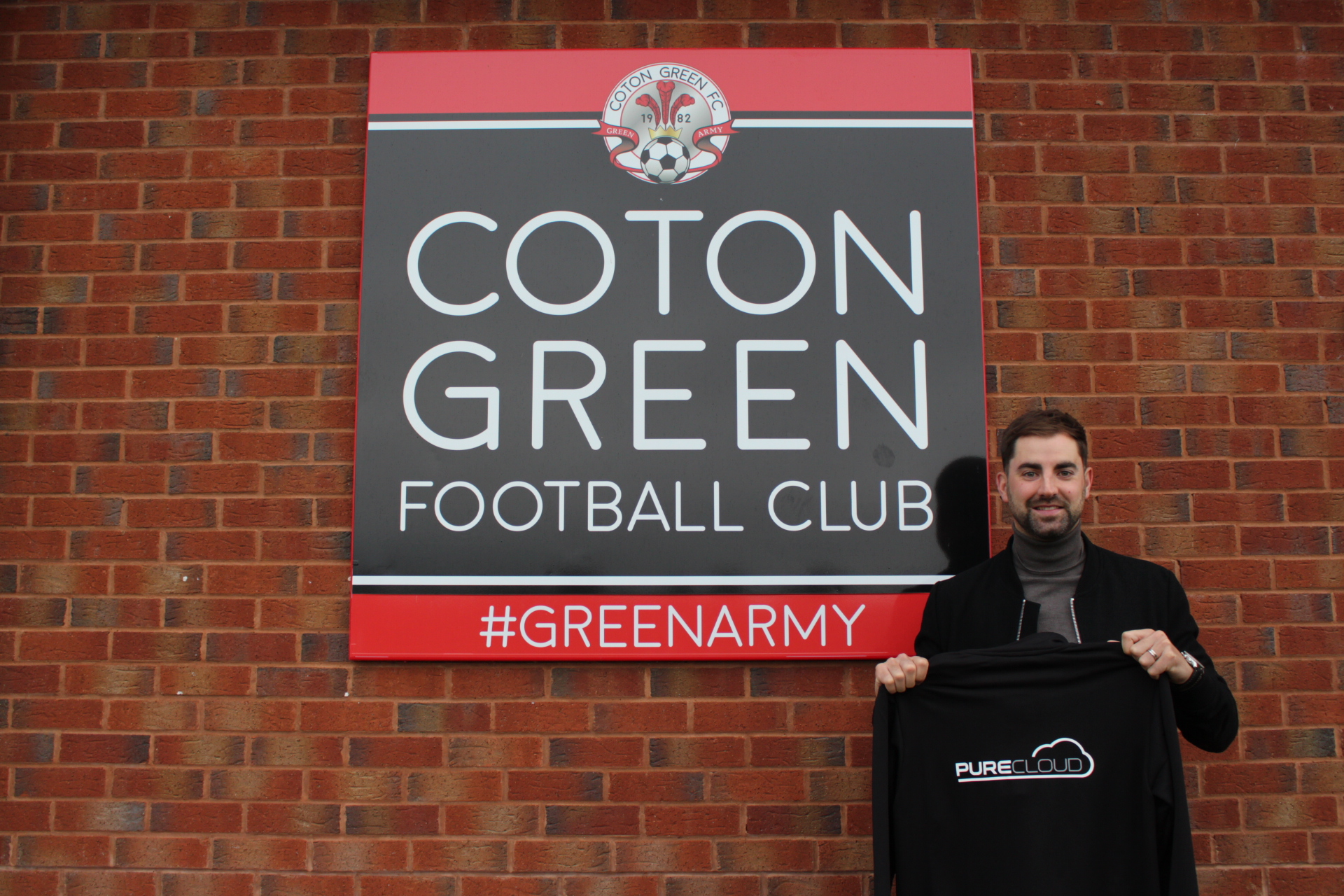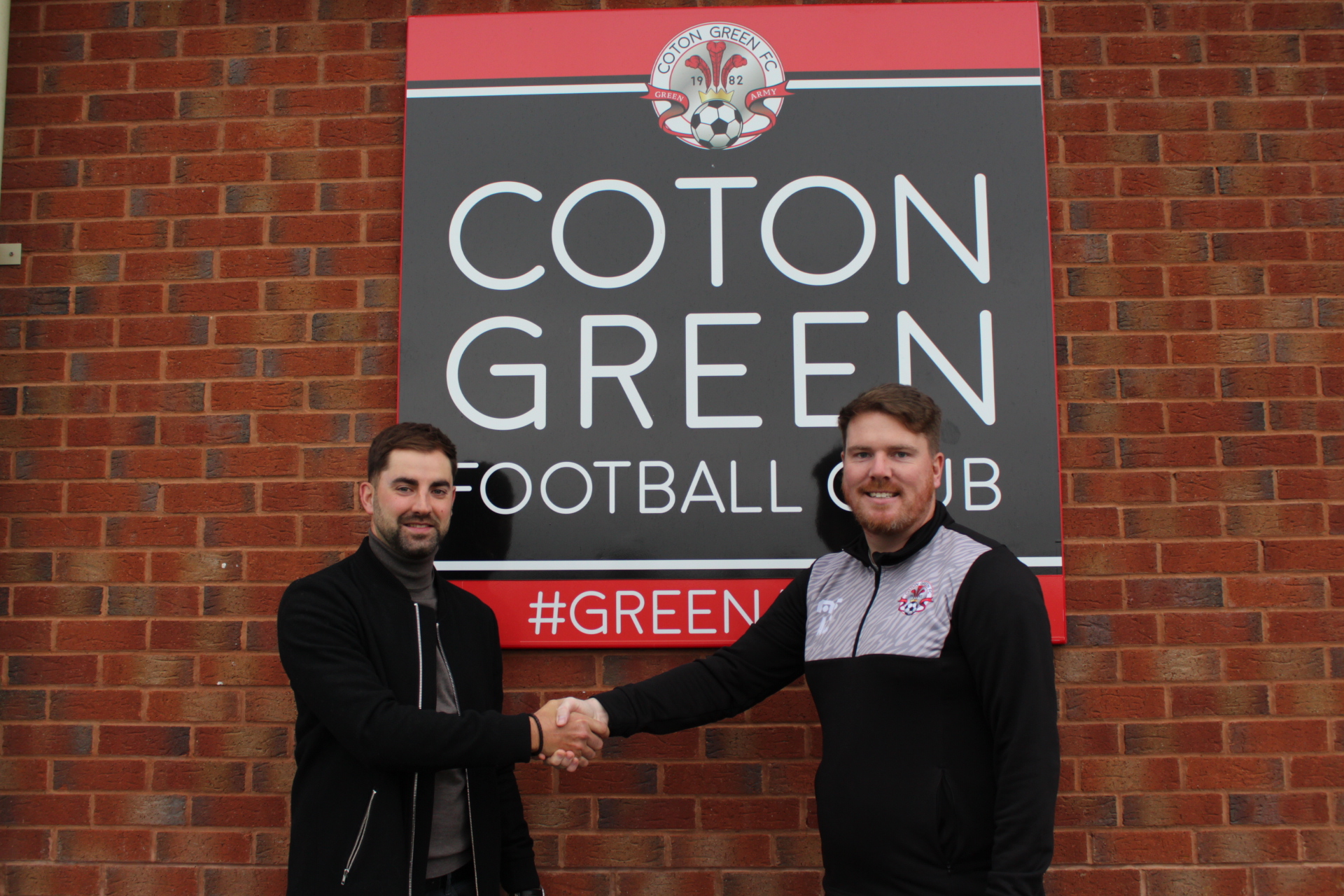 We are excited to see what the partnership brings and we wish Coton Green the best of luck during the upcoming seasons.