Pure Cloud Solutions are delighted to announce that we have teamed up with medical procurement provider Medical Buying Group (MBG) to offer a variety of technology-driven solutions for the healthcare industry!
In joining forces, both MBG and PCS can deliver a combination of telecoms, IT services and platform services to support GP practices, healthcare professionals and medical centres in solving age-old frustrations in a way that no other partnership has done before.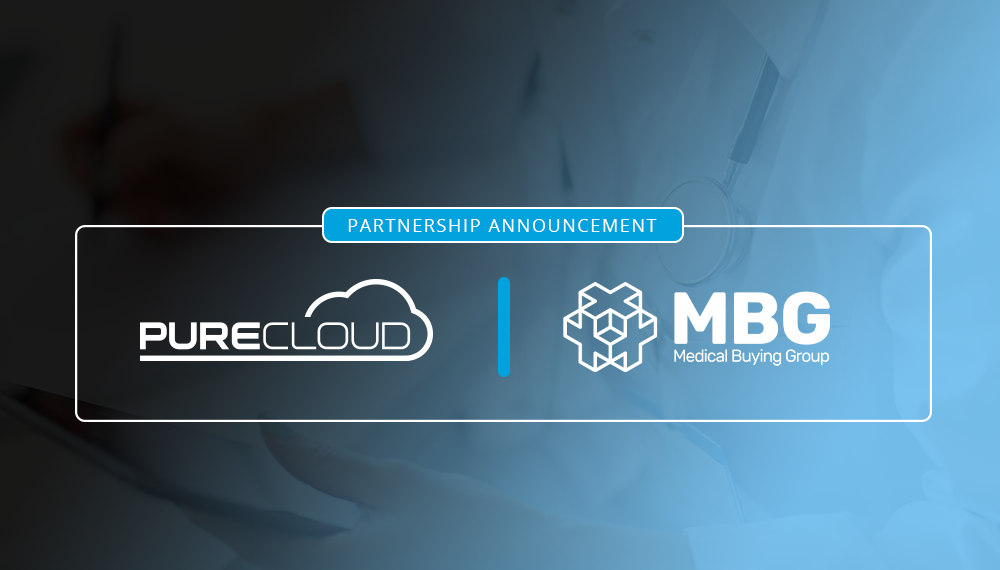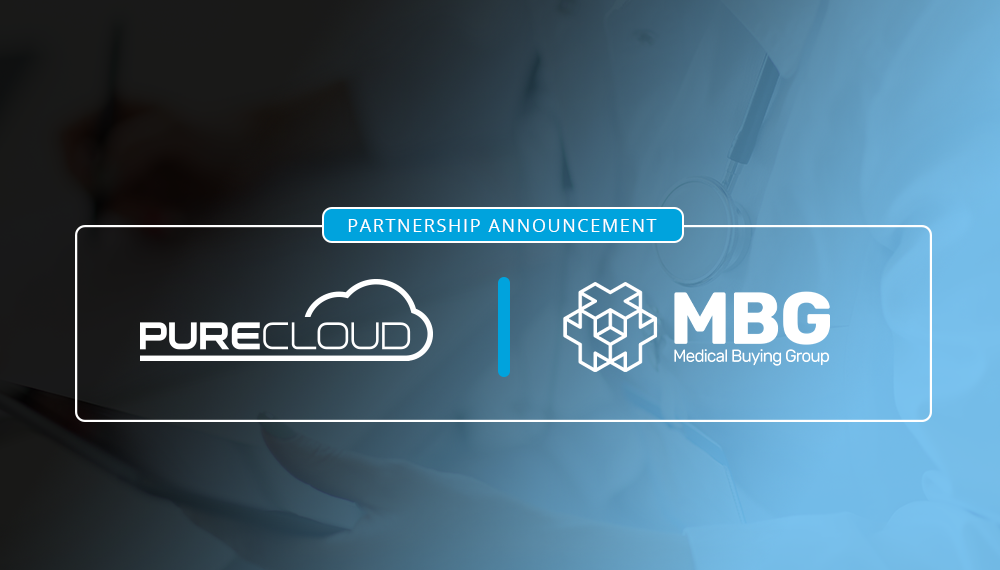 UNDENIABLE SYNERGY
This new medical partnership was driven through an existing relationship with Roger Gooden, MBG CEO and PCS Sales Executive Chris Brown, who both have a wealth of experience in the health industry and in delivering healthcare business solutions that work.
Chris said, "I have known Roger for many years personally and there are clear synergies between the two companies."
"It's clear that through this medical partnership we can bring value to our mutual clients, so I am very much looking forward to working on this venture together."
"MBG help their clients to streamline and centralise their procurement processes and we are passionate about supporting businesses to do the same with their technology services.
Both companies share similar values, so it was a no-brainer to get together to offer real value for the healthcare sector, especially during these uncertain times."
JAMIE LAKE,
Managing Director, Pure Cloud Solutions
MEDICAL PARTNERSHIP – A REAL VALUE ADD
The healthcare industry has suffered from multiple suppliers, hiking costs and reduced funding for some time. Both MBG & PCS have seen this first-hand through substantial experience of working in this industry.
We've identified ways that we can, as a partnership, help GP practices and medical centres to overcome these issues, saving them time, money and effort when it comes to supplies and technology while offering their patients a better experience.
During our medical partnership, we hope to help MBG and PCS clients to transform their environments, allowing them to be more productive so they can focus on delivering outstanding patient care.
"This partnership is an opportunity for MBG & PCS to be greater than the sum of their parts and to really challenge the status quo when it comes to the healthcare industry which has been crying out for something like this for a long time.
!'m truly excited to see where this partnership will lead both organisations and what it will help us to achieve in the future. I think that with our aligned way of working and combined offering, I think we could build on this to potentially break into other markets too – so watch this space …"
ANTHONY DAVY,
Managing Director, MBG
We are elated to be leading a renewed, streamlined approach to procurement and technology in the healthcare industry with MBG. Together, we are confident we can support practices to embrace smarter solutions and eradicate the days of juggling multiple suppliers.
about mbg
MBG are a medical procurement provider that support with the purchase and management of medical supplies.
Their approach consolidates multiple invoices into a single statement whilst offering preferential trading terms and ongoing automated pricing reviews.
100% of their members make savings each month and you could too!