Making mistakes is a part of human experience. It is how we grow and learn. And when it comes to cyber security – human error is the biggest factor. In fact, a recent government survey suggests that the human element makes up 95% of the cyber breaches experienced by businesses in the UK. That's a lot. That's because the combination of a lack of education and general awareness on cyber security across a business creates an environment that is liable to cyber breaches. Whether this is your employees, suppliers or clients there is always some form of human involvement in your cyber security risk.
This means instead of developing complicated programmes to create havoc in your business – cyber criminals take advantage of human vulnerability and implement attacks that rely on their end involvement. Whether this means the end user clicks a malicious link, unintentionally downloads malware or enters their credentials to dodgy sites. A lack of knowledge on cyber crime in businesses makes the criminals lives a lot easier.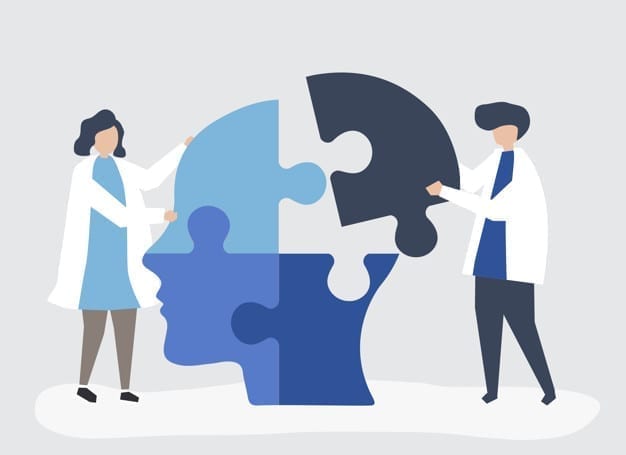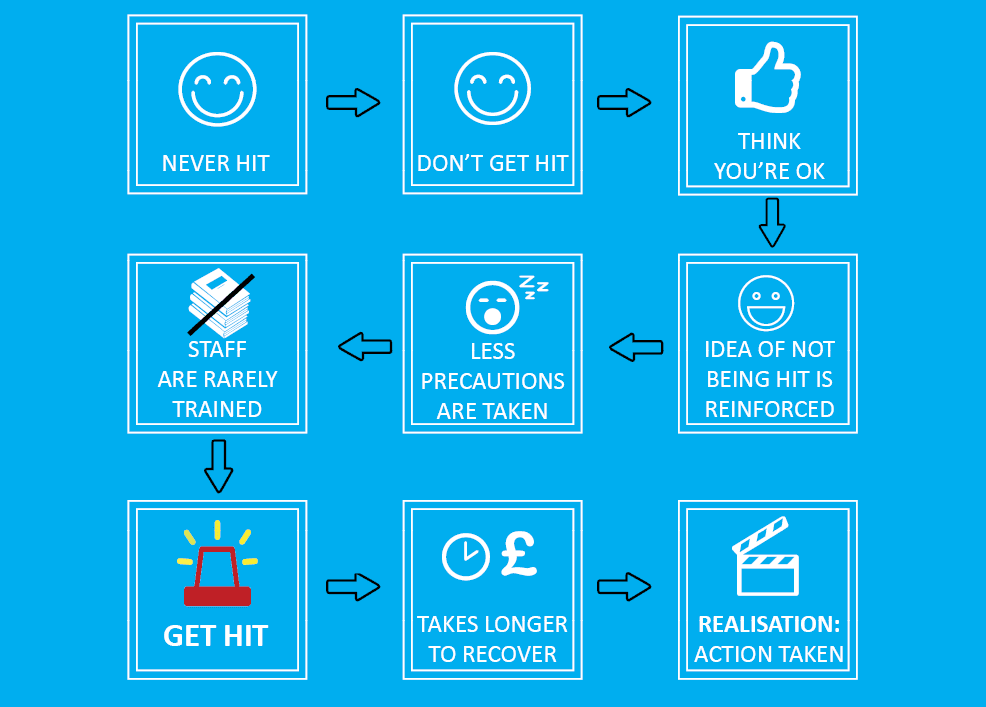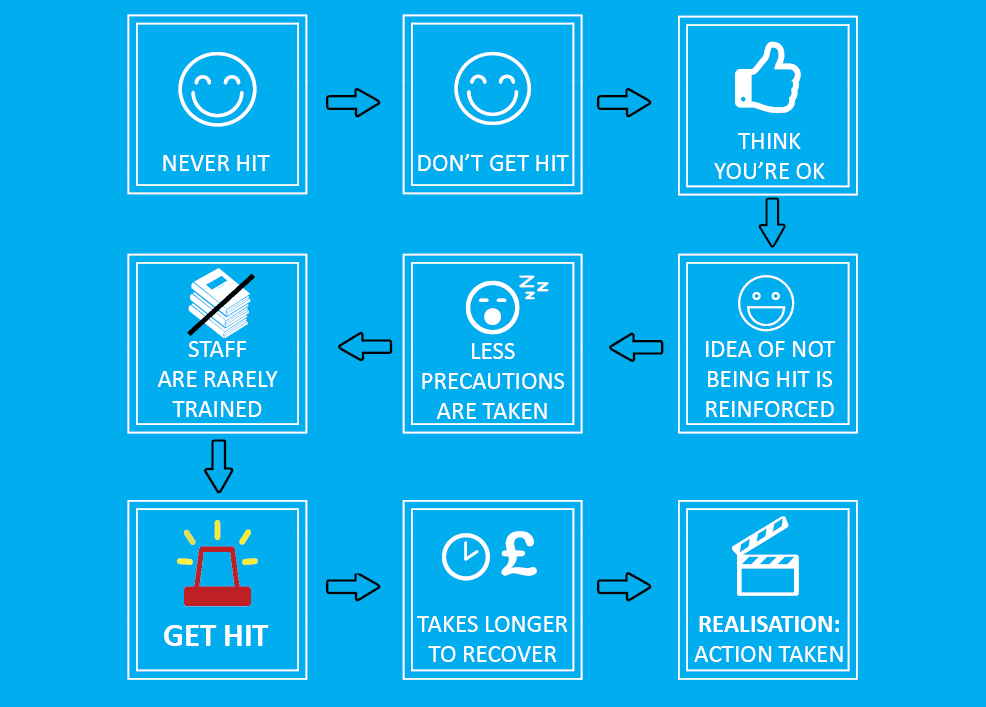 The constructive approach
As humans, we judge situations based on previous events. The more an event occurs, the more our judgement on the perceived outcome strengthens. However, the issue with this is that when the opposite of the event occurs, we are completely unprepared with how to deal with the consequences – this is known as constructive thinking. 
Constructive thinking can affect cyber risk in your business too. It is likely that anyone involved in your organisation will base their cyber risk on their experience of being a victim or not being a victim of cyber crime in the past. So those who have never had any issues or experienced a cyber breach tend to be less prepared to deal with the outcome when one does occur.
It's important to realise that without the right solutions and training in place, the outcome of a cyber breach is likely to be far worse than if you'd prepared sufficiently in the first place. Never underestimate the power of knowledge when it comes to cyber security. Train your staff and your cyber risk will reduce dramatically.
"Don't base your assessment of cyber risk on the observation that you have never experienced significant pain due to a cyber security incident in the past" – James Beary, Cybsafe
CYBSAFE:
If you are unsure of how to tackle the human aspect in your cyber security, then Cybsafe is a good place to start. Cybsafe take into consideration the human element of cyber security and what you can do to change human behaviour in your organisation to reduce your cyber risk. 
The platform focuses on training staff so that they have the knowledge, ability and confidence to counteract any cyber threats an organisation may face. This involves changing how humans think and feel, assuring they adopt new risk–reducing behaviours that create a cyber-security culture that works.
Cybsafe constantly train and adapt to assure they are up to date with the latest threats and trends. Unlike traditional security awareness training that relies on staff to answer tick – box questions, which have proved to find no real cyber risk reduction. 
As the platform is cloud-based it can be easily accessed by anyone, anywhere making it the perfect solution for businesses in any industry. Book a free dome using the contact form below to learn more about the Cybsafe platform and it's benefits.