As we approach our 30th year in business, we caught up with co-owners Darren & Martin Lake to get an owner's insight into running a successful business.
In this birthday special Q&A, Darren & Martin reflect on some of the key things they've learnt since starting PCS and share some of the wisdom they've picked up along the way to celebrate this exciting milestone for Pure Cloud Solutions.
Q: Why did you both start PCS?
Darren: I'd been in the cloud industry for about 3 years before it really started to take off as a solution. And I could see that the market was going that way and the power that the cloud could offer, even though at that point it was early on in its growth.
Then the opportunity to work with Martin, my brother came up to start PCS and I went for it. I haven't looked back since!
Martin: PCS is the result of evolution really. Being a traditional comms company for many years previous, there was a clear need for us to adapt to growing trends.
Both Darren and I understood and appreciated that cloud and cloud telephony was the future and we needed to embrace it as quickly as we possibly could.
Q: What's been the key to PCS' 30 years in business & success?
Darren: The key to PCS' success has been the people within it. We've always had really good products to take to market, but the people and the passion they've had about what they do and looking after our customers, really has been absolutely key to our success.
Martin: Hard work and dedication because you really don't get anywhere without it. But also forging long-term relationships with your customers based on trust and doing what you say you're going to do over a long period of time for me is the key to our success.
Q: What's the hardest thing about being a business owner?
Darren: When you first start your business, you have all the passion, the drive, and the care to make the business a success and making it the best it can be.
And as you grown and you become bigger, it's trying to find people that have still got that passion and care about things as much as you do. It's very difficult, but we've been very lucky at PCS to have a team of people that are exactly like that.
Martin: Certainly, in the early days, it was being able to juggle all the balls and having many tasks to complete in the day was really challenging.
It's slightly different now, it's more of a mentoring role that also has its challenges, but at the beginning, definitely it was a "the buck stops here" type of situation and trying to ensure everything was done daily.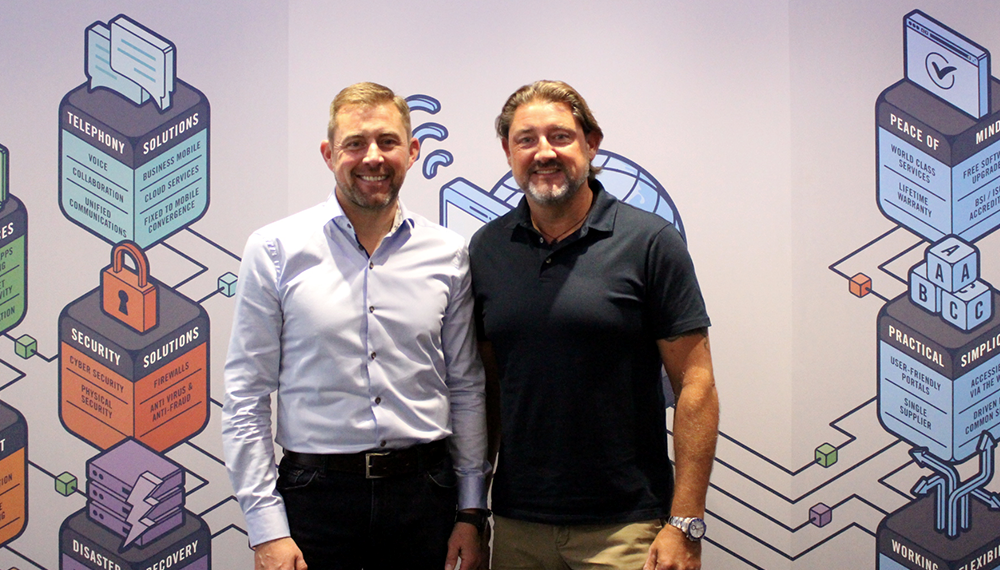 Q: What's the best thing about being a business owner?
Darren: For me, it's getting to meet different people. I've always loved that aspect ever since I started my career. You never know what you're going to come across, or what type of people you're going to meet. Personally, I like the fact that you can educate people on what's right for their business, how to deploy a new technology solution that's going to add some real business benefits.
Martin: I've said many times now that we have a great senior management team on board now, so for me, it's seeing the business flourish and move forward. Darren and I have forged great foundations of this business in all the years we've been doing it, and I think that with the senior management team in place, it will go on to bigger and better things!
Q: Obstacles & challenges – how do you overcome them?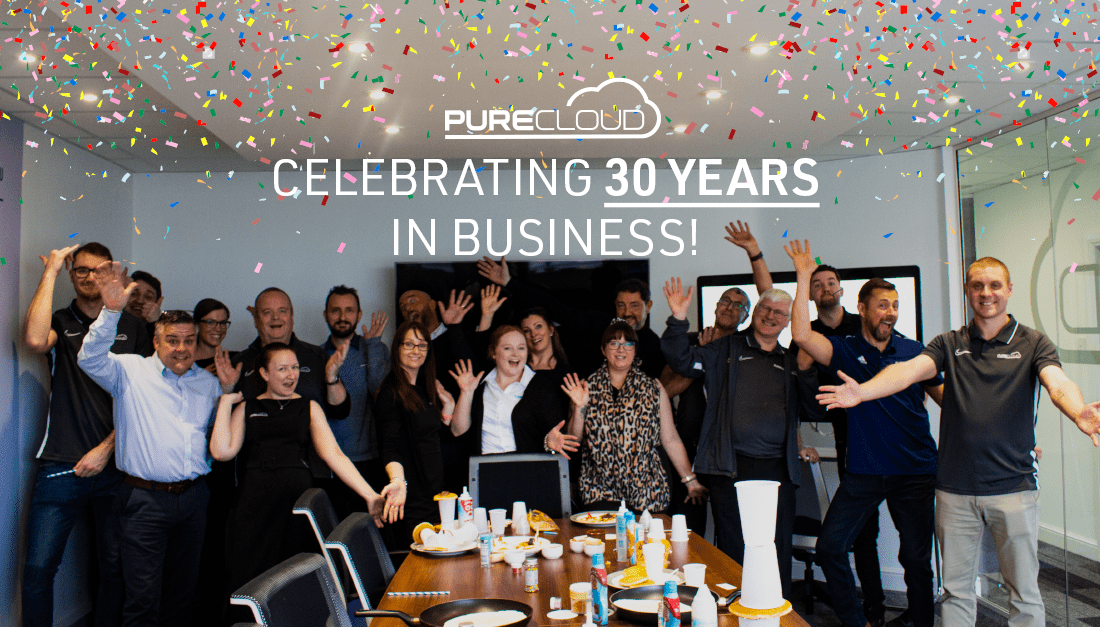 Darren: Within PCS, we always tackle things head on no matter what the issue.
At the beginning, it was just me and Martin handling issues, but as we've grown, we've sourced a very good management team to do the same, but with more people!
Two heads are better than one, well at PCS, six heads are better than two!
Martin: We've always adopted a risk-based approach to all business matters, whether that's IT, offices or infrastructure.
We look at trying to mitigate the risk to as low as reasonably practical – ALARP. And as a management team, we always discuss any issues, and look at ways to mitigate that risk.
Q: What's one thing you're most proud of?
Darren: Starting the business in the first place. A lot of people think about setting up their own business, but never actually do. Looking back to when we started to where we are now, it seems only 5 minutes ago, but we've come so far, and I know we're capable of so much more as well!
Martin: Still being here after 30 years in business and that I've been here for most of that time. I can't actually believe we are 30, but I think the longevity in the business shows that we are doing something right and hopefully that will continue for a long time to come.
Q: What is the biggest thing you've learnt along the way?
Darren:  I learnt very early on, that you can't do everything yourself.
You can do it for a short amount of time when you're a really small business, but you need to surround yourself with very good people to help you. And that's what we've done here at PCS.
You cannot grow as a business if you think everything is going to revolve around you. To grow and develop as a company, you need more people who are capable of helping you get to where you want to be.
Martin: Adaptability is key for me. It's one of our core values within the business and being able to adapt, especially in our industry, is so important.
If you can't do this, your business will stagnate.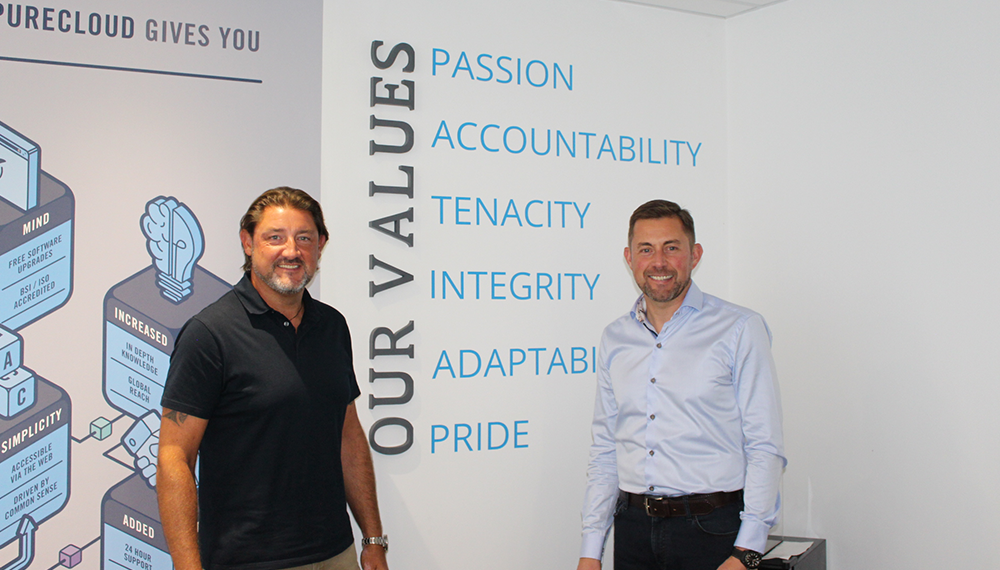 Q: What's the dream for you both?
Darren: The dream for me is to see how far we can take this business. I'm 51 this year and I've probably got another 10 years in me at full pelt if I'm being honest, and I can't see myself losing the passion that I have at the moment. So I would like to see just how far we can take PCS.
Martin: For me, it's to leave a legacy. I've said it before, we've got a great team of people here and being able to hand that baton down to the next generation where they can hopefully move PCS on to bigger and better things, is what I really hope to achieve.
Q: What 3 skills should a business owner possess?
Darren: The three most important skills in my opinion are passion, integrity and tenacity – that's all you need.
Martin: I would say you need clarity of thought. So being focused and having a vision of what you want to achieve and how you want to achieve it. Hard work and dedication are others, you won't get anywhere without that. Finally, being able to take good advice when it's given.
Q: advice for someone thinking of setting up a small business?
Darren: Do it! If you have a dream, and you want to make it happen, go for it because if you don't do it, then you'll only regret it. Give it everything you've got because at least then, you can say you tried.
Martin: I would say be very clear on what you are trying to achieve.
Have a vision and put in place the tools and the people to help you fulfil that vision, and again, hard work and dedication is key in everything you do.
We're chuffed to have reached 30 years in business and are looking forward to many more years in business! Celebrate with us by heading to our social media!