Pure Cloud Solutions are delighted to announce that Jamie Lake, current PCS Commercial Director has been promoted to Managing Director after a successful 12 months of business growth. This rate of growth demands a clear and understandable internal structure in line with our business expansion plans and sees Jamie take the PCS reigns at a pivotal point of the wider PCS growth strategy.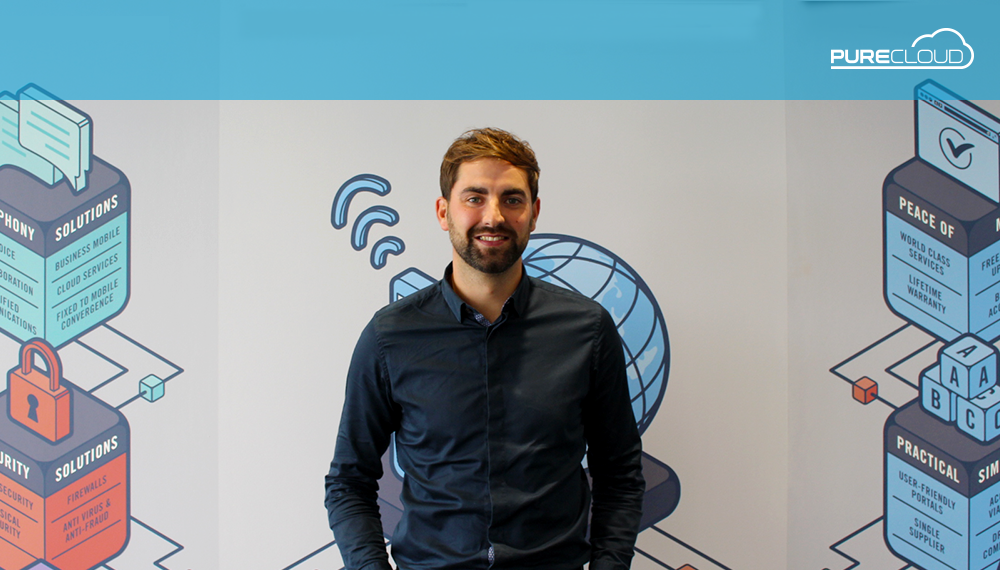 STRUCTURAL CHANGE
This internal change also means that co-owners Darren & Martin Lake also take on slightly new titles and can focus their efforts on growing the PCS Group through mergers and acquisitions, while Jamie manages the daily running of the business, delivering what is needed across the group.
In response to this change, Martin Lake, now PCS Group COO and co-owner said, "This is an extremely exciting period in the development of PCS."
"Darren and I are now focused on the expansion of the PCS Group and we needed someone who we could rely on to steer the PCS ship on a day to day basis."
"From a business perspective there was only one choice for MD and that was Jamie.
He has earned the team's respect by leading from the front and he has the knowledge and capability needed to lead the business."
DARREN LAKE
PCS Group CEO & Co-Owner
8 YEARS OF HARD WORK
It's no surprise that Jamie was the clear choice for the role of Managing Director. He started at PCS just over 8 years ago as an apprentice with no experience in the industry. He has experience in all areas of the business including engineering, billing and sales and has excelled in all roles through hard work, determination, and a thirst for knowledge.
Jamie said, "My journey has been an all-encompassing one and I have worked my way up through all guises of the business which has given me the foundations to get to where I am today."
He added, "It's not always been easy and working for family comes with its own pressures. This has meant going the extra mile and setting the expectation for our staff and I would like to think that's what I've done."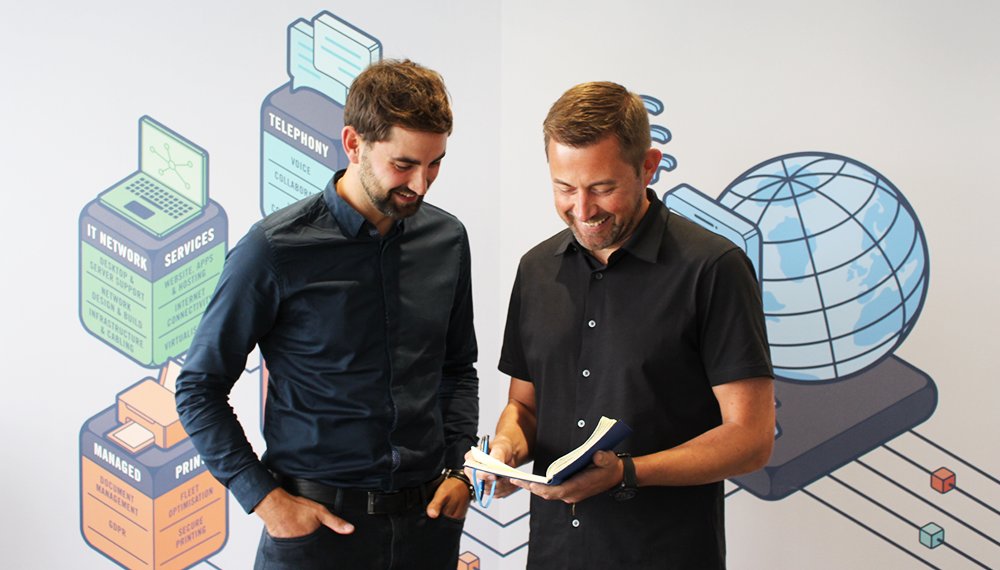 WHAT THIS MEANS AT PCS
The announcement is big news and should mean some positive changes for both staff and clients as Jamie settles into his new role and seeks to drive the business forward.
"Internally we have given staff more clarity on the business structure which should improve our overall communication flow. Externally PCS will continue to run as usual for now, and in time, I hope that our clients will benefit from the changes I am looking to implement." commented Jamie.
He continued, "I am now looking forward to the challenges my new role brings and using my experience to help grow PCS as a business whilst continuing to develop our employees."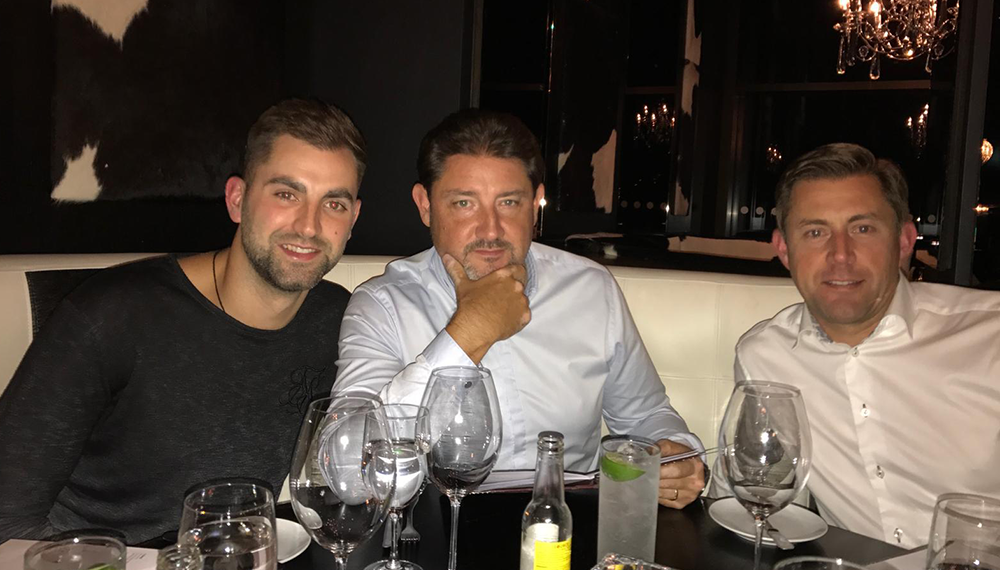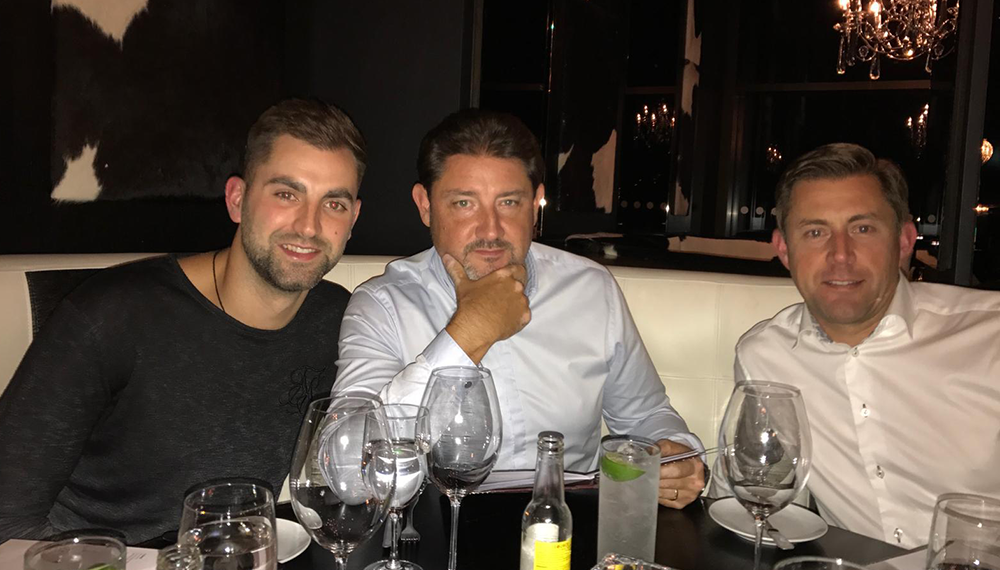 A VOTE OF CONFIDENCE
Jamie is the third member, and second generation, of the Lake family to become a crucial member of the PCS board of directors. His appointment is backed by a huge vote of confidence from both Darren and Martin who have guided PCS to a successful 30 years in business.
Jamie commented on his appointment saying, "I want to thank Darren and Martin for trusting me to deliver for PCS as Managing Director. I am extremely proud of myself for earning the position."
Darren said, "As his father I couldn't be prouder that he has demonstrated the capability to take on this role. Jamie has had to set a bar that's higher than expected as my son and he has absolutely achieved this. I know the business is in good hands."
"I wish Jamie the very best with his new appointment and from a professional standpoint have 100% confidence in his ability to deliver.
Personally it's a very proud moment for me as Jamie's uncle, to have a close family member within the business in such an important role."
MARTIN LAKE
PCS Group COO & Co-Owner
The whole team at PCS joins Darren and Martin in congratulating Jamie on his appointment as PCS Managing Director.
We look forward to seeing what he can deliver in the next chapter in our growth.